WuzOne does that WuzOne does best, smash up any platform into his own unique style! this time round our UK artist Blue-Frog World Bohna Skully platform get the WuzOne treatment. What did WuzOne turn the Bohna Skully into? Skeletor! but of course in a WuzOne twist.
Stay tuned to see TTC exclusive from WuzOne for Toycon UK 2015.
The line-up is pretty immense right with A Little Stranger, Ardabus Rubber, Blue-Frog, Lunabee, Matt Jones, Mr Lister, Okkle, One Eyed Girl, PlanetDomu, Roar with Lukas, RunDMB, Toy Terror, Uncle Absinthe, UME & WuzOne all taking part in the custom 'Bohna Skully' it's one line up to look out for at this years ToyCon UK this April 25th. Booth number 24!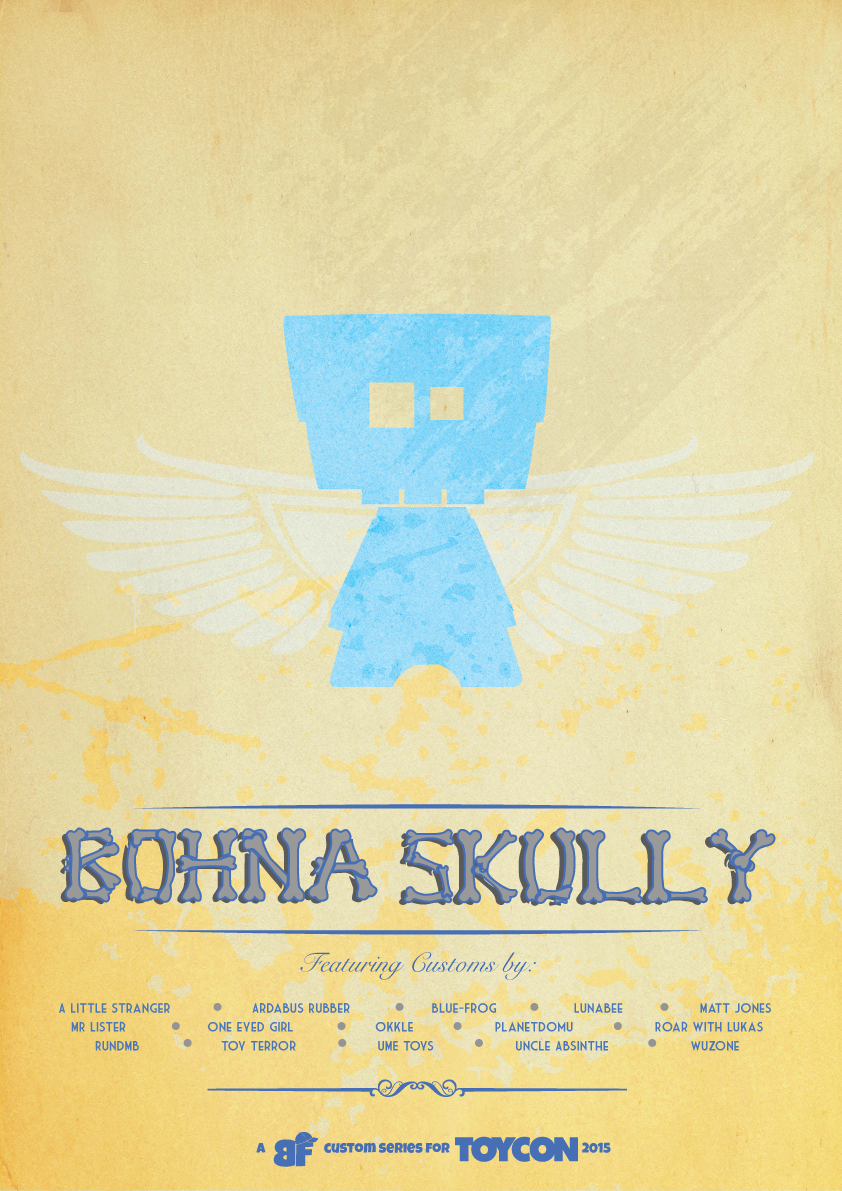 Need a ticket? head over –>HERE<–
Need a WuzOne custom? you can always ask to be on the commission list. Find
WuzOne
via 
Facebook , Flickr 
and
 Instagram.