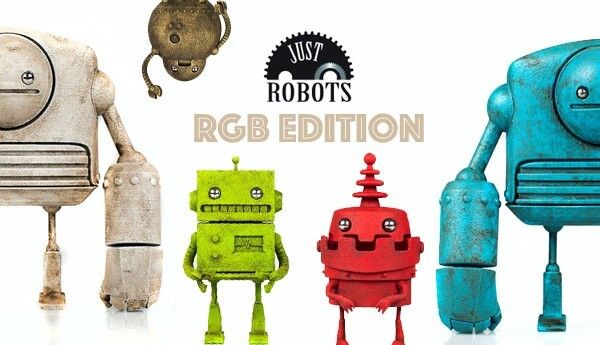 The duo Onorio D'Epiro and Scott Brimley(Just Robots ) have been making some interesting new colour ways to their Robots, RGB versions! prime example of different colours you can have to your own specific taste. All the new colours work so well and slight weathering effect on the robots make them come alive even more.
This is Strong Bot, he is a bot and he is oh so very strong.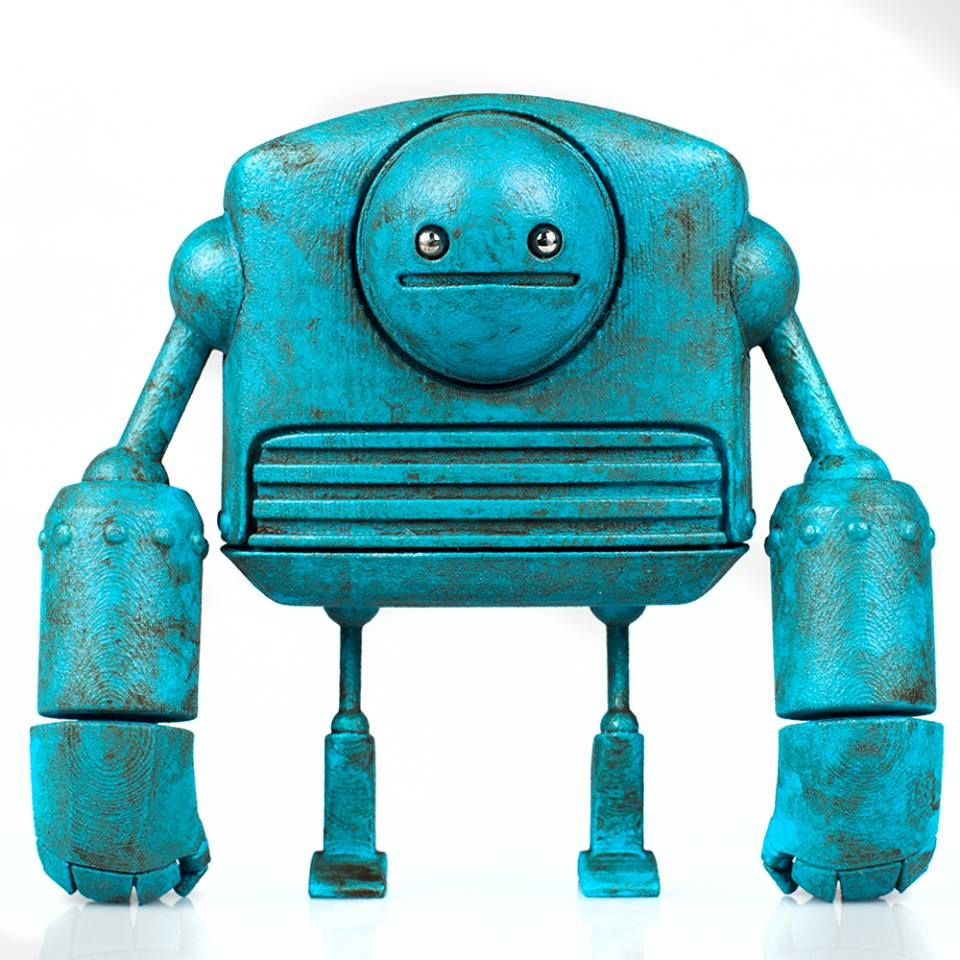 [slider source="media: 16510,16511″ limit="100″ width="1000″ height="1100″ title="no"]
Big Strong bot will defend you to the last. Any desk-based invaders will be utterly smashed by his hulking fists. He may not be very bright and he may just gaze at you all day long, but he's more loyal than any dog.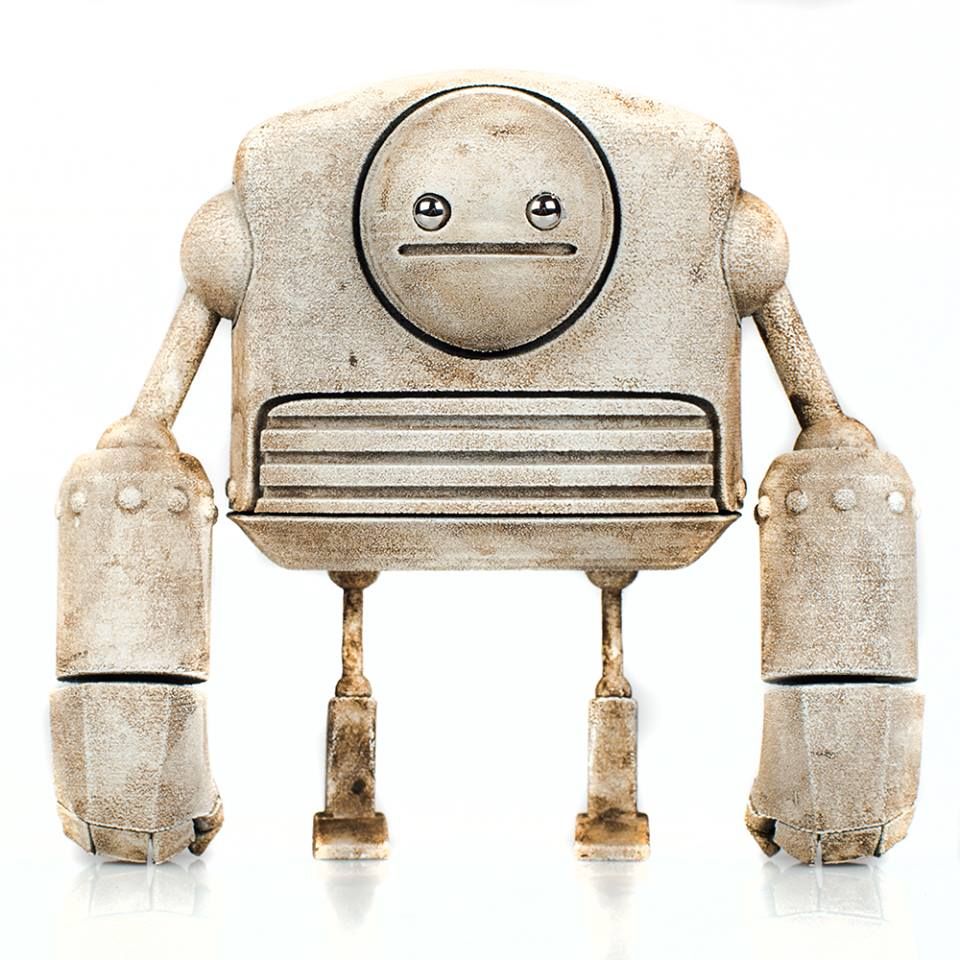 He's a chunk, he's a bot, he's Chunky Bot! (Solar Edition)
Little Chunky Bot will keep you company and smile at all the brilliant stuff you do. He will happily sit anywhere and greet you with a smile. From atop your computer, beaming at your magnificence or sitting near your books, guarding them until you get home.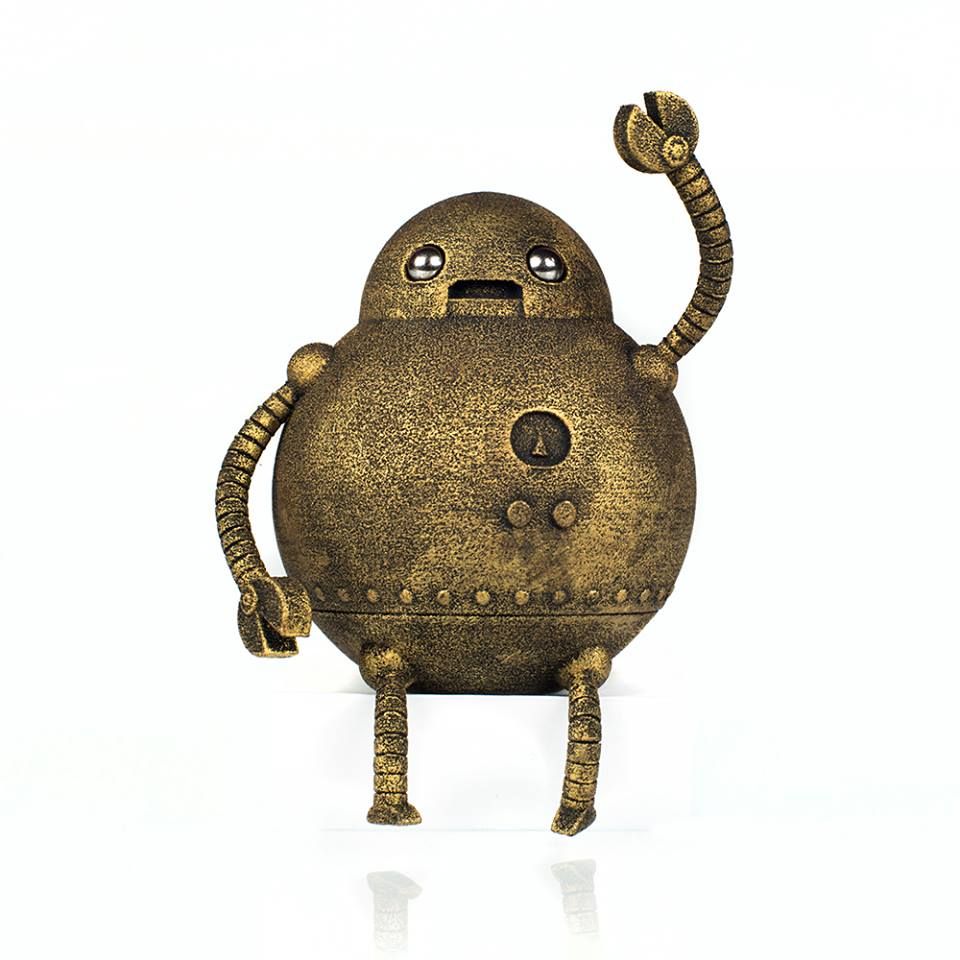 This is Chatter Bot, he just loves to chatter.
Chatter Bot is a friendly little fellow, who just loves to keep you company. His massive jaw is great for eating anything that will fit in and yarning on about anything that interests you. His aerial is set to receive. He love to chat, but he is also such a good listener to all your joys and woes.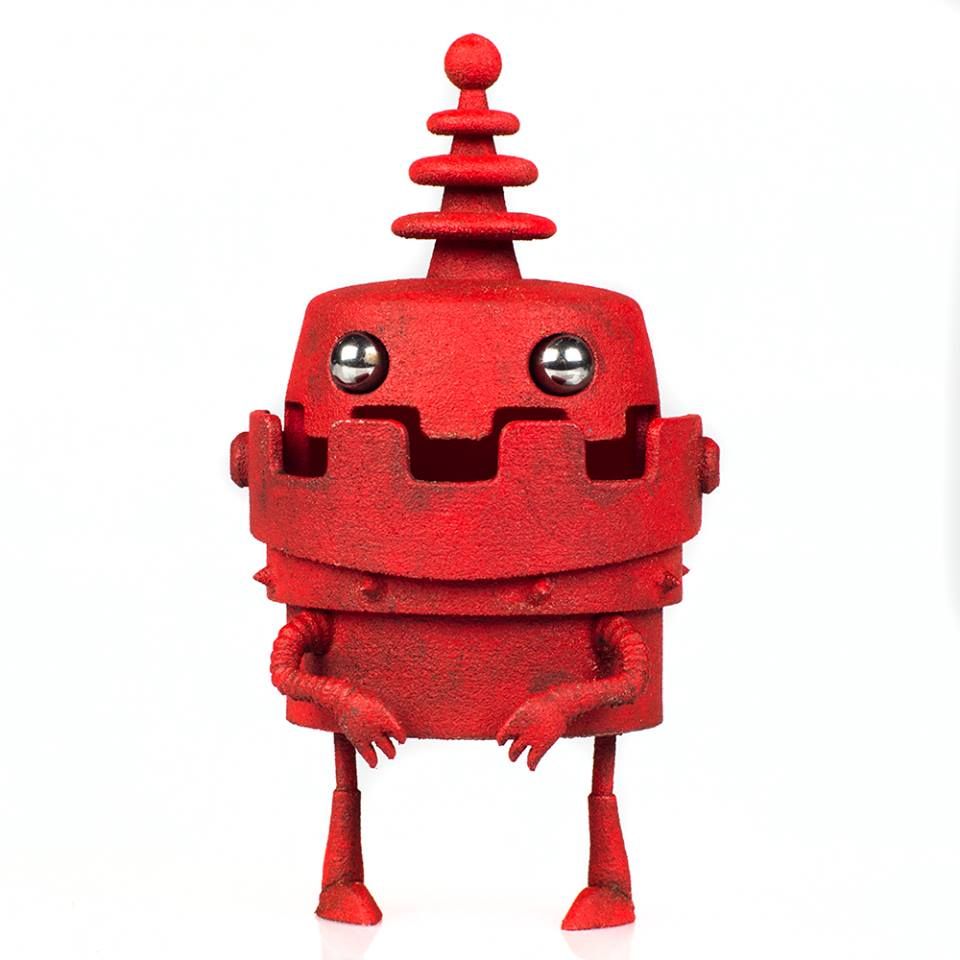 This is Beep Bot, he will answer all your comms needs.
Beep is a master of all the radio waves. He can monitor all the communication channels to help keep you safe. He knows the whereabouts of all potential evil robot invaders and shows them on his display panel. He has an eco friendly wind-up power source and does his thing for you with a big grin on his face.
[slider source="media: 16515,16514″ limit="100″ width="1000″ height="1100″ title="no"]
The Just Robot team also just produced this little bad boy for Mudwing Media which is pretty cool, not sure if this will be for public release but if we hear anything we will let you know.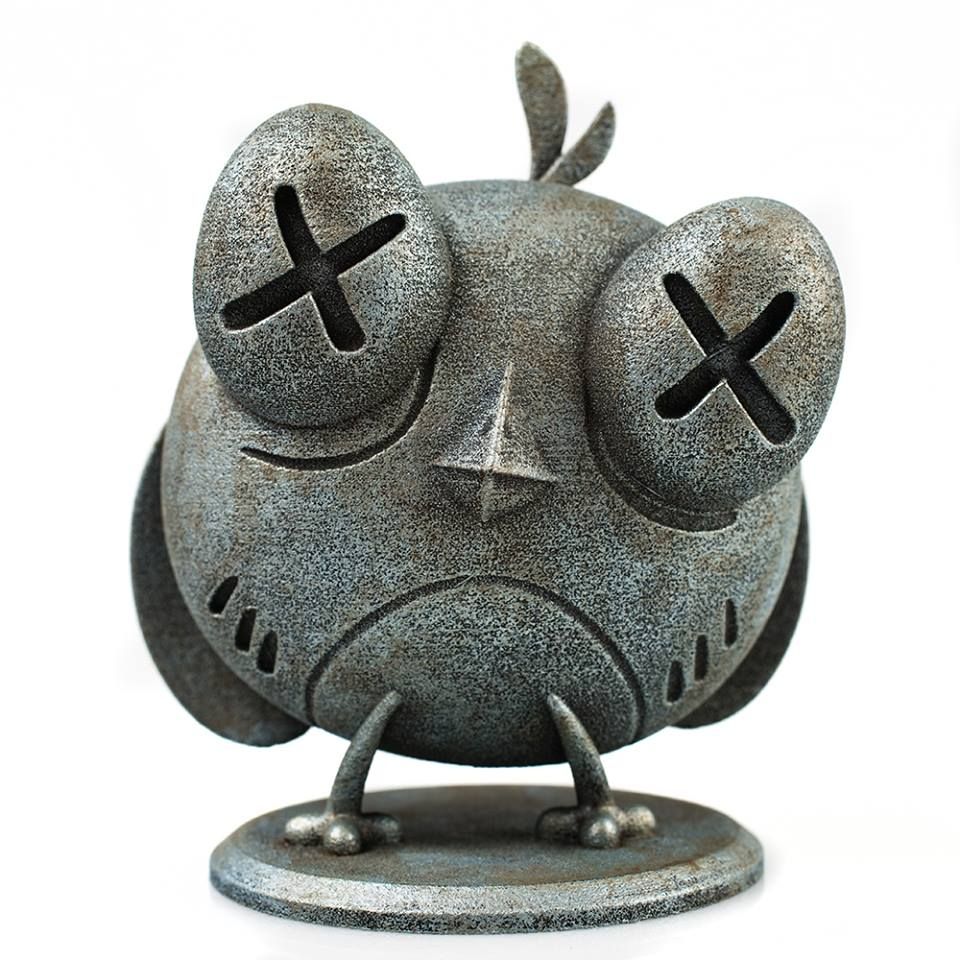 All the Robots are all painted by the overlord Onorio. When you buy the Robots  from them you can even choose your own colour and he will arrive in a hand-made box.
[slider source="media: 16522,16520,16521″ limit="100″ width="1000″ height="1100″ title="no"]
Head over to http://www.justrobots.co.uk/  for more info and visit Onorio's tumblr, Instagram, and you can contact him via email if you're interested in grabbing a bot for yourself. Plus they have re-stocked the fan favourite Strong bot and Chunky bot, grab them before someone else does!
(all information and photos lifted from Just Robots)