These new Obe Alone action figures by Sank Toys have definitely caught the eye of many collectors this past few days! With the Release Details now set in stone, we are able to bring you the all important details that many of you have been clambering for! Await no more! Details are here!
We know now that each new Obe Alone action figure from Sank Toys will stand at a little over 8inches tall (21cm). There will be two colourways – BLUES and OBSIDIAN – available this week. Both are limited to 849 pieces worldwide (450 in China each and 399 internationally each). Each action figure is made from PVC ABS and fabric for the clothes. They both come with an array of awesome accessories too, more details on those below…
BLUES Action Figure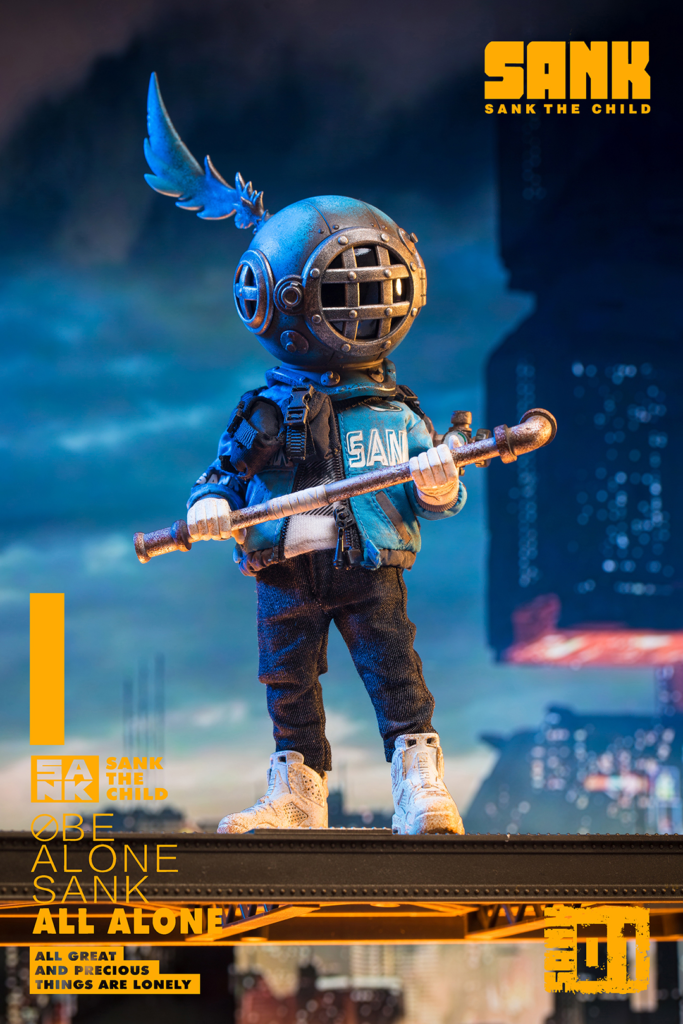 The Blues Action Figure will be dropping first on Wednesday 24th June at 3pm BST! The TTC Shop will be stocking a limited number of the Blues Action Figure. Priced at £155 + S&H. These will drop on the TTC Shop at 3pm BST on Wednesday. Blues comes with a pipe, backpack, two spray cans, toy rabbit, oxygen canister and three sets of interchangeable hands.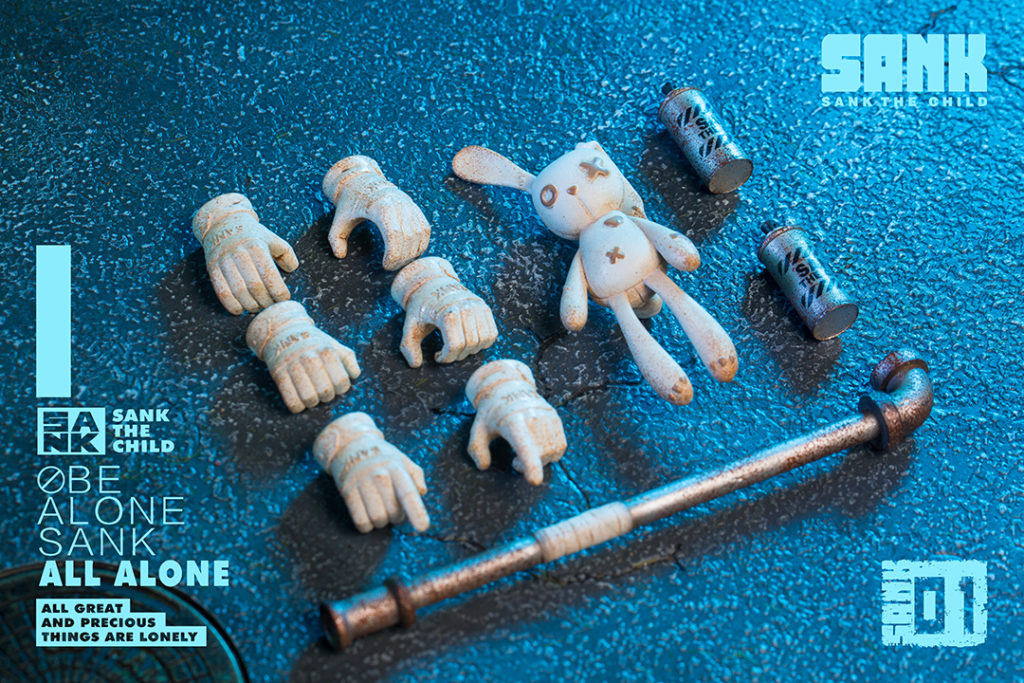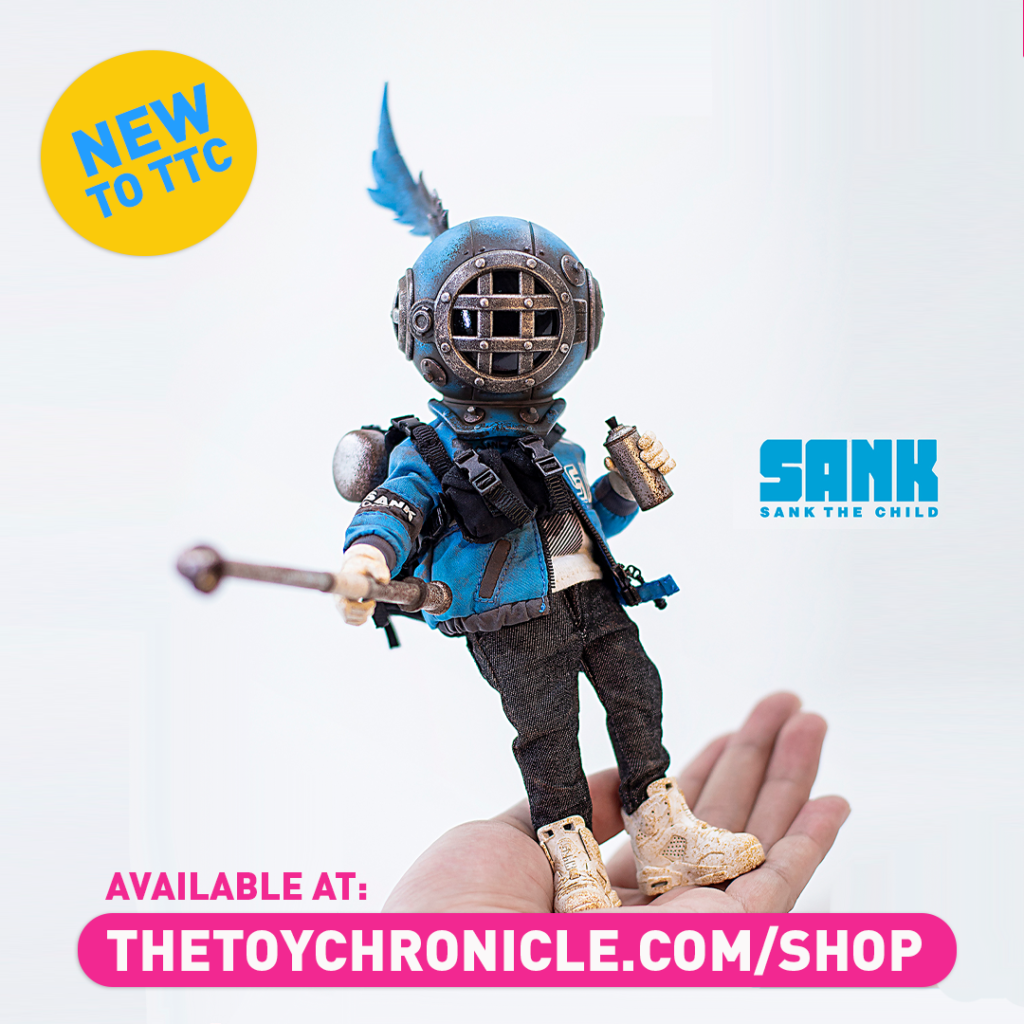 OBSIDIAN Action Figure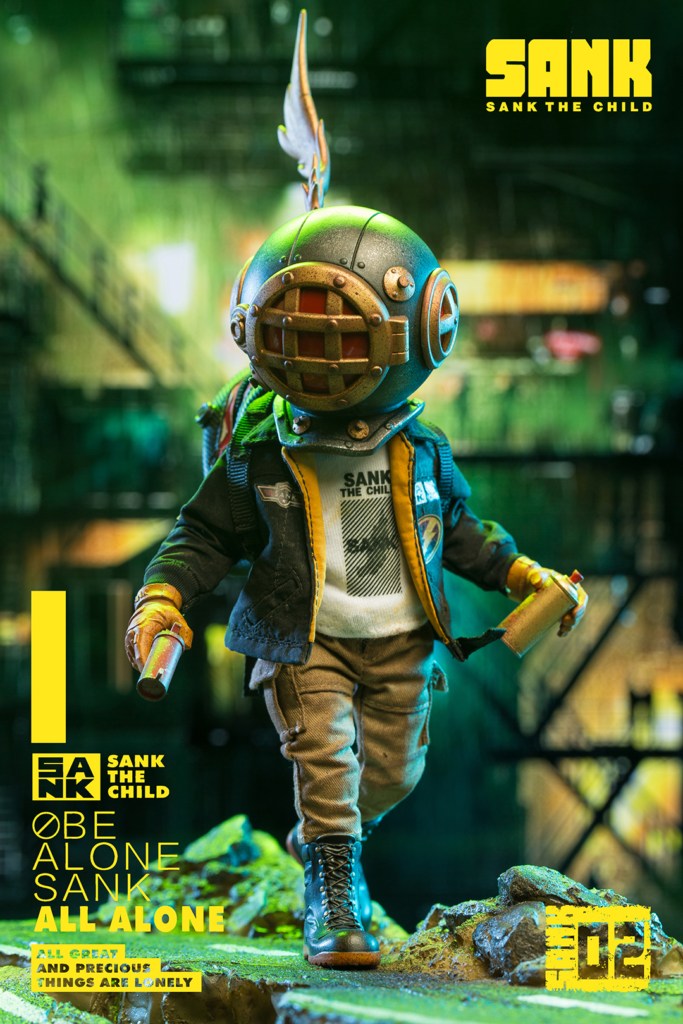 Obsidian Action Figure will drop on Friday 26th June, again at 3pm BST on the TTC Shop! Also priced at £155 + S&H. Obsidian comes with a baseball bat, gun, spray can and teddy bear. Along with three sets of interchangeable hands, as seen below.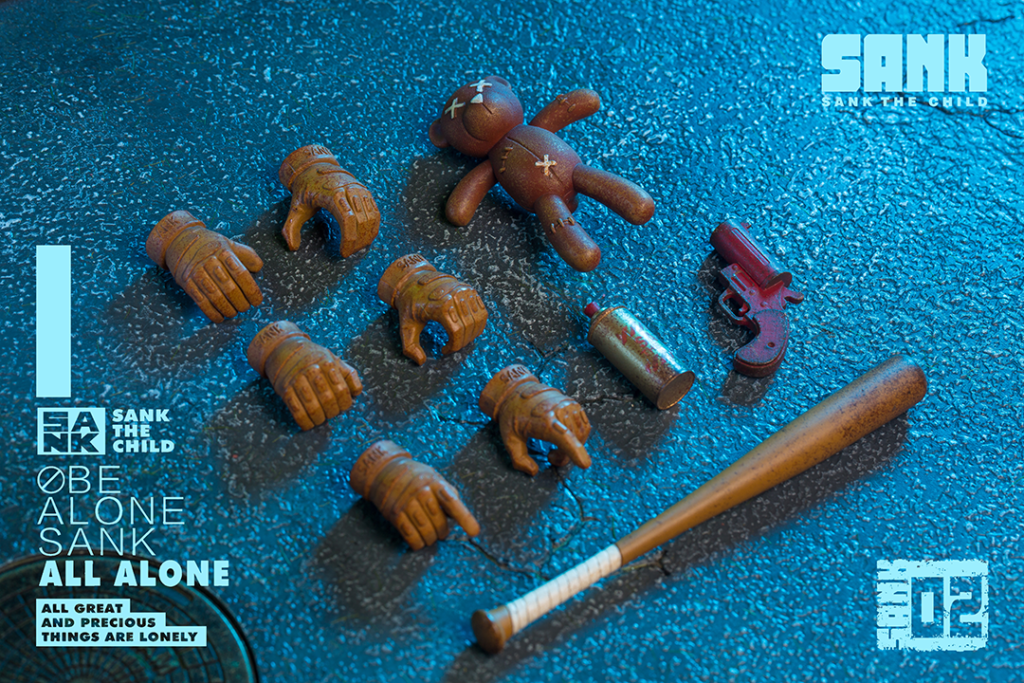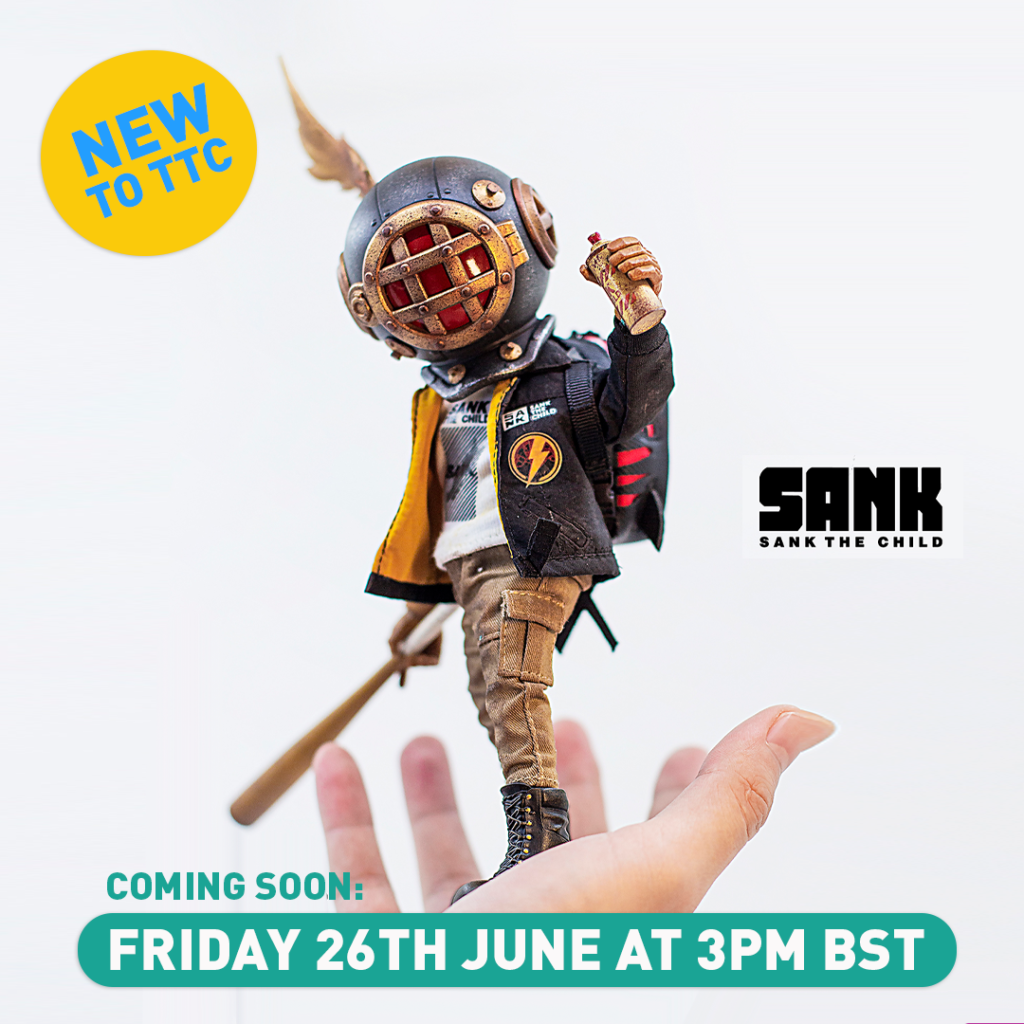 The new Sank Obe Alone action figures are expected to ship in December 2020. Other retailers of these new figures by Sank Toys will include our good friends at Strange Cat Toys, The Toy Galleria, myplasticheart and Spastic Collectibles!
---
Sank Toys Social Media
Facebook: https://www.facebook.com/SankToys/
Instagram: https://www.instagram.com/sanktoys/?hl=en
Twitter: https://twitter.com/SankToys
---
If you want to support The Toy Chronicle, we have a number of options available to you. We have started to stock a wide range of releases that we think you will enjoy. Ranging from production pieces from Superplastic, Unbox Industries & POP MART, to original pieces from our favourite artists. Purchasing one of our pins also really help. A quick, cheap way to also support the TTC is by making a small donation. These can all be completed below through our online shop. We appreciate all the support! Thanks!