Candie Bolton is back on the wonderful Baketan's Nei's platform character. Blessing all three with cosmic rainbow colours using Monster Kolor paints which turned out great. We love the finer details too like the eyes, but the head turner is the contrast between the colours are beautifully blended between colours.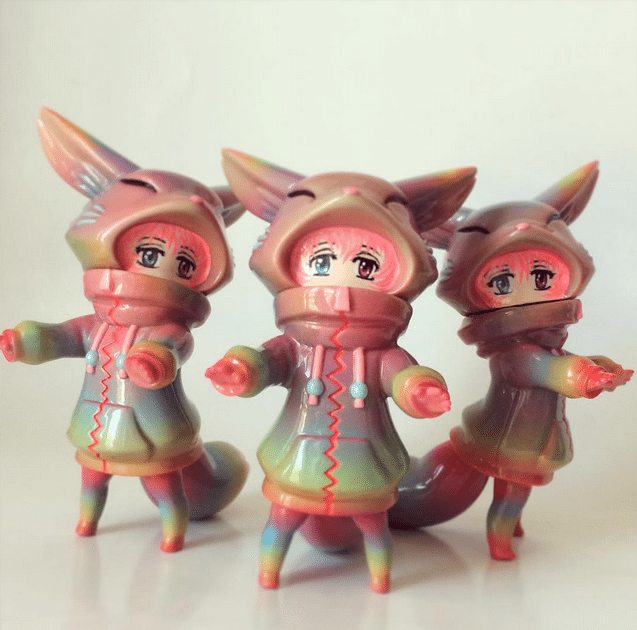 Monday 13th July 2015 6:00pm PST (1am 14th Tuesday UK time) for all three to drop, warm up those refresh fingers and get ready to head to http://candiebolton.bigcartel.com/ Every order comes with Kitsura stickers too!
You can find Candie Bolton via http://candiebolton.com/ Instagram and Facebook.