From the laboratories of Original Mon LLC comes possibly the brightest Mon ever! the rumour is The Adorable Little Monster MON was being mischievous and swallow a huge chunk of Radioactive matter which turned MON having the ability to GLOW IN THE DARK! This rumour was squashed as Joseph Miller from the team over at Mon Toy LLC told us the real story. Not all creatures you meet in the underworld are evil. Meet Mon. After the disaster in REDACTED, the radioactive fallout spread across the land. This Mon thrives off the nuclear waste left behind, causing him to glow like radium in the night. Will you give him a place to stay?
Not all creatures in the underworld are evil. Meet Mon. Mon is a misunderstood little monster living in the depths of the abyss. He often leaves his home to visit the land of mortals. Will you give him a place to stay?
EDITION: LE 100
WHEN: January 15th 2021
WHERE: originalmon.com/
Price: 30 USD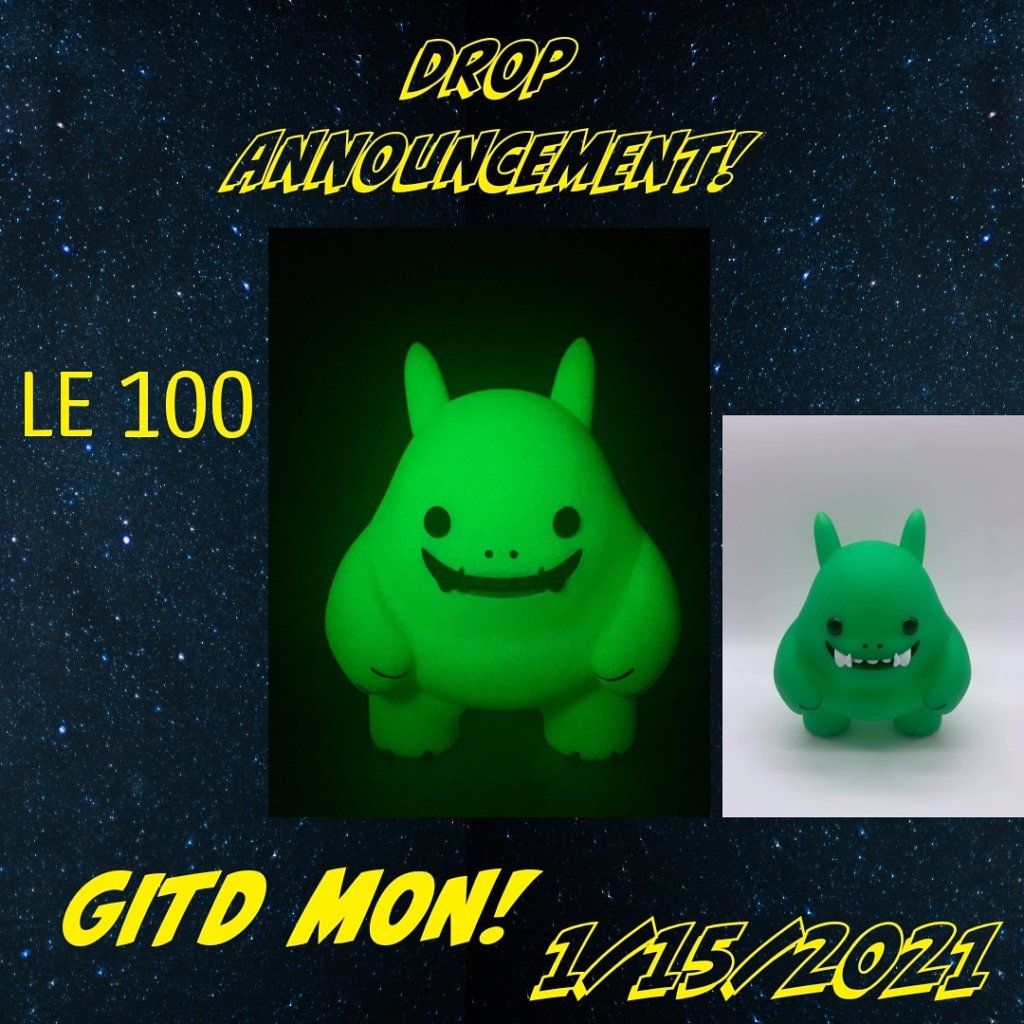 Find MON via Instagram original_mon and Facebook group Mon Vinyl Toy.
You can get your daily Designer Toy fix from our TTC Mobile App. It's free too! FREE! Download on the iPhone or Android smartphones. Search for "The Toy Chronicle" and all your Designer Toy wishes will come true! Pretty much.
Did we fail to mention IT's FREE.