Power 5 Collector cards are ready!!…
Multiple collection options….
Try and find your favourite.
Collect a horizontal row, every sculpt in one colour.
Collect a vertical row, every colour of one sculpt.
Gotta collect em all! Pokemon style.
Which will you go for?….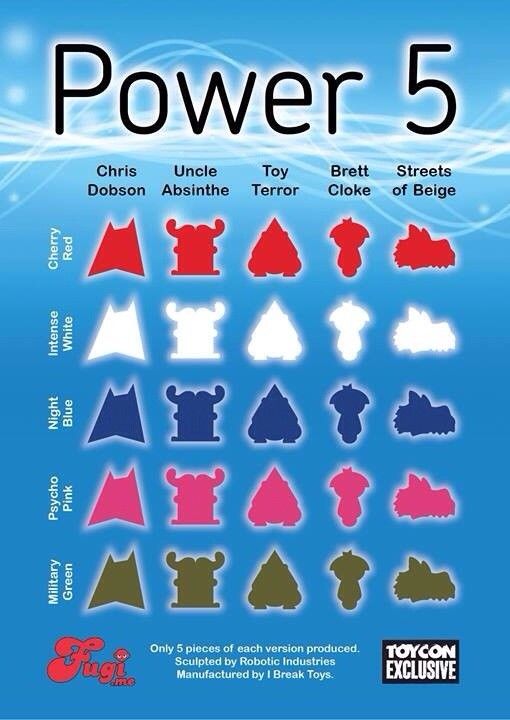 These will be blind bagged and available at ToyCon UK for just £5 each from the Fugi.me booth (#38)
Dan Perry the owner of Fugi.Me says
I'm hoping people will be trading these like crazy on the day, to get what they hoped for.
So head over to see the guys on booth 38 and grab one of these and I'll see you in the trading circle!!!!!