We haven't seen much from Shadoe Delgado this year and we surly have missed him, but then out of the blue he announces a release of his all new Poop Ghost sculpture. He'e pretty cute too, coming out from some golden finished poop it must of come from some royalty. Poop Ghost is not your usual  Shadoe style but we love the randomness and we can expect the quality of sculpt from Shadoe as he never fails to deliver.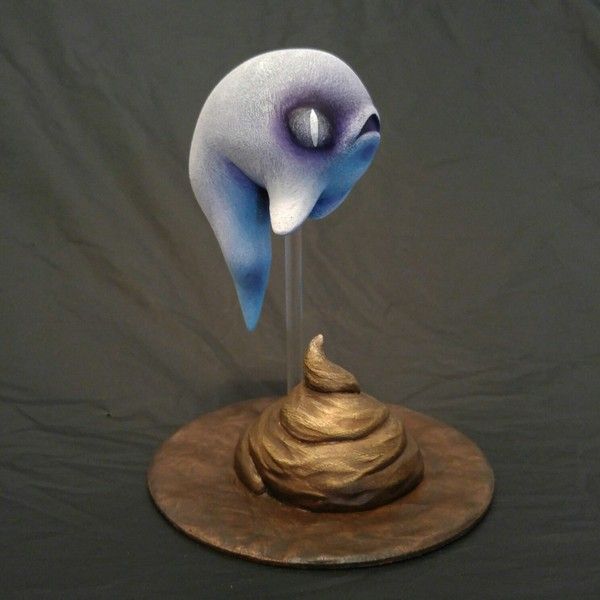 What happens when poops die? Do poops have ghosts? Do the poop ghosts haunt our toilets and sewers?!?!? Who knows, who cares.. I DO!!! And you should too!
[slider source="media: 26572,26573″ limit="100″ width="1000″ height="1400″ title="no" pages="no" mousewheel="no" speed="800″]
Priced at around $150, around £96. If you would like to own Poop Ghost then head to HERE before it's too late.
Shadoe still has a Patreon running right now that you can Pledge and support him you can find more info HERE
You can find him over at his
Why not take a look at the TTC Shadoe Delgado artist spotlight feature HERE