Planet-X's very own Mecha Goliathon get an impressive treatment courtesy of Shifty Toys. The mecha mega ape appears with a Iron Goliathon MK85 makeover. You guessed it! Inspired by the man, the iron man himself.
As Shifty Toys explains, the original plan was to make a micro run of the original Iron Goliathon he painted a few years ago, with some changes, time has passed so he decided to paint a MCU Inspired Mecha Goliathon. Inspired by the Avengers Endgame release last yea he decided to go with the MK85 Iron Man armor color scheme, adding as a bonus the Infinity Gauntlet detail.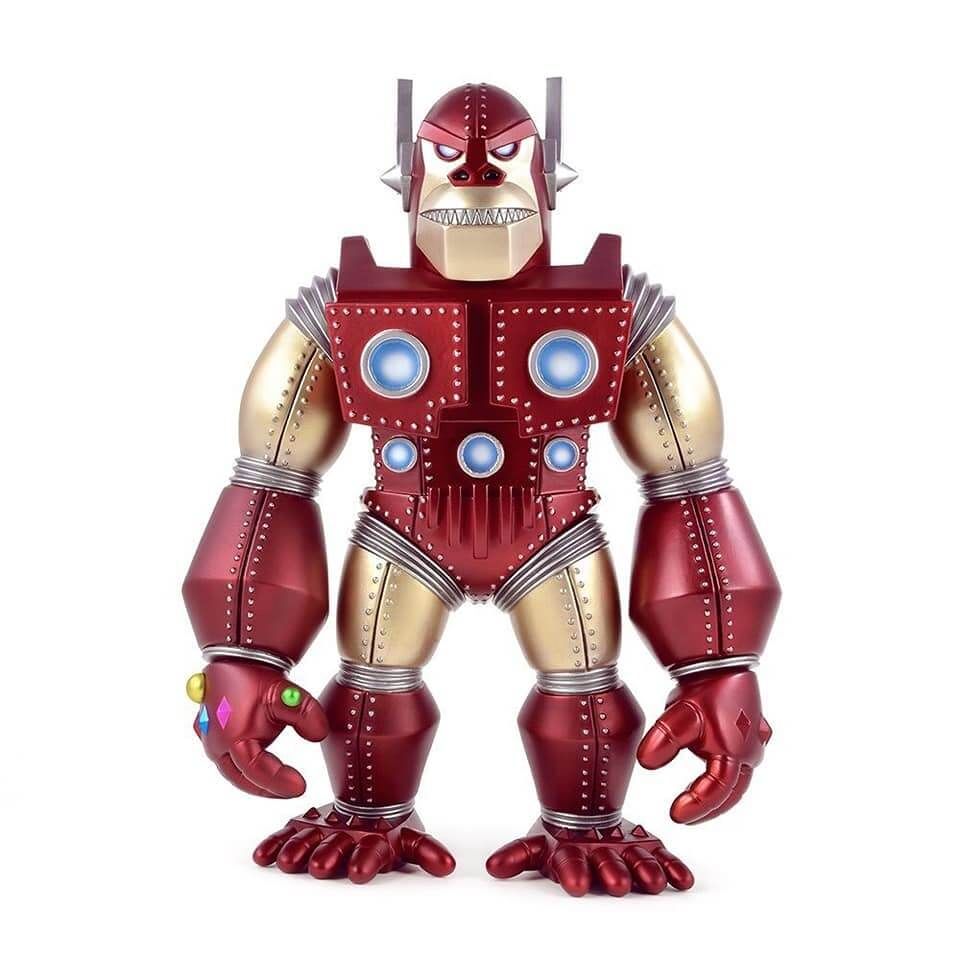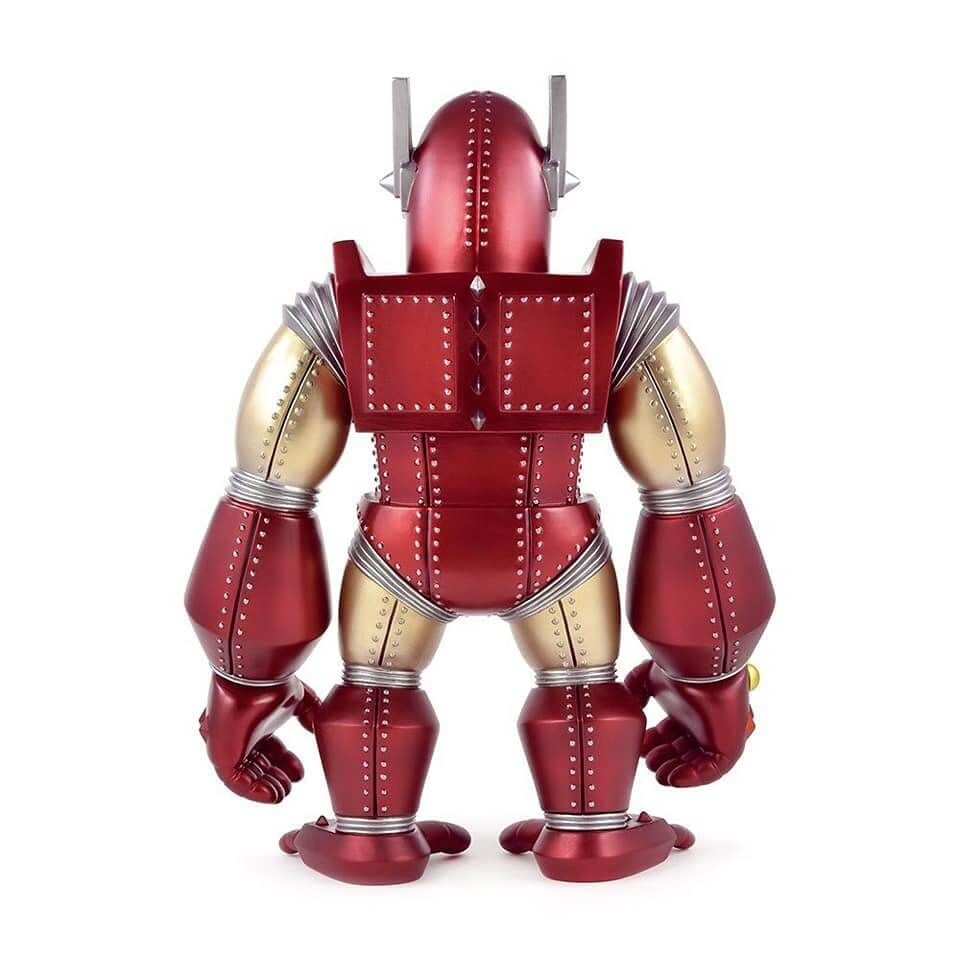 Mecha Goliathon stands roughly 25 cm (10 inches) tall, featuring 9 points of articulation. Its design is inspired by the vintage Ark Diecast King Kong.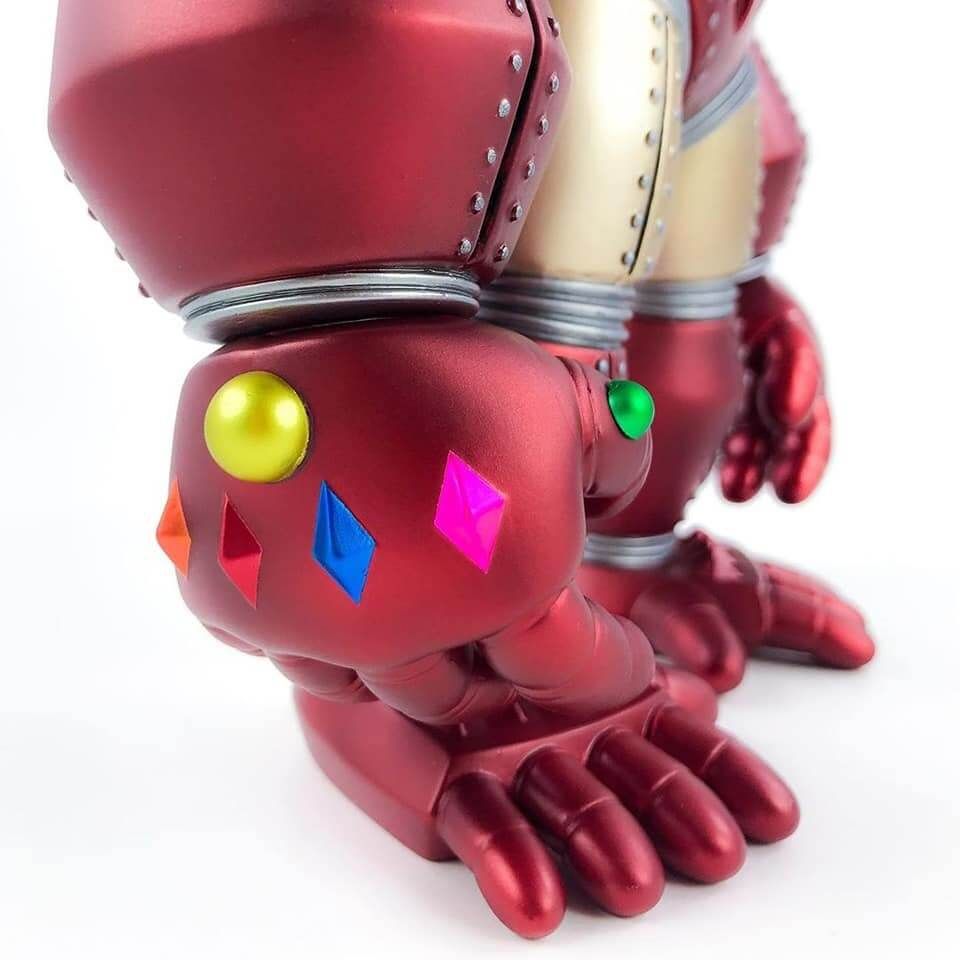 To enter the 48h lottery you need to send an email titled 'Iron Goliathon' to [email protected] with:
Name
Address
Telephone
Paypal
Instagram Account
A limited edition of 6.
Priced at 250$ + shipping (40$ overseas, 25$ Europe). Comes with bag, header and stickers.
---
---
Find Planet-x Asia via Facebook and Instagram.