Godzilla move out of the way! NEW BOSS IN TOWN! PLANET-X has injected some serious steroids with their latest release and offering you the chance to own one!  A limited run of PLANET-X GOSAURA 1st COLORWAY is released through lottery sale. This two-headed prehistoric beast is inspired by Marusan's pachi kaiju Gosura, yet it's been spiced up with modern details for a more menacing look. GOSAURA stands approximately 28cm (11 Inches) tall while bearing 7 points of articulations. This version is cast in red vinyl and features silver, metallic blue, metallic cyan and vibrant green color spray.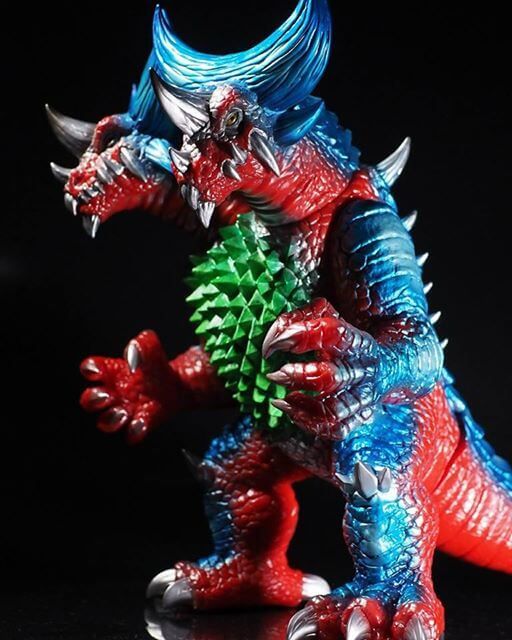 ENTER from NOW till 23:59 May 15, 2017 (HKT)
USD 220 + 20 World-wide Shipping
To enter the lottery, please send the followings to [email protected] :
1. Name
2. Shipping Address
3. Country
4. Telephone Number
5. Paypal Address
6. Instagram / Facebook ID
Lottery winners will receive notification emails by May 17, 2017. Winners are reminded to settle payment accordingly before the deadline as stated in notification emails. Due to the size of GOSAURA, it will be shipped with its tail detached.