Back in November, the sculpting master who brought you guys the Calavera. The man behind sculpting many big licenced toys presents his latest own IP character to life! Chucho Rojas presented to you "Pitt" the yellow chap who only has his underwear to hide his little tinker. We're glad to see Chucho produce a DIY version of Pitt! (Still, comes with his underwear) So you can have a go at customising him.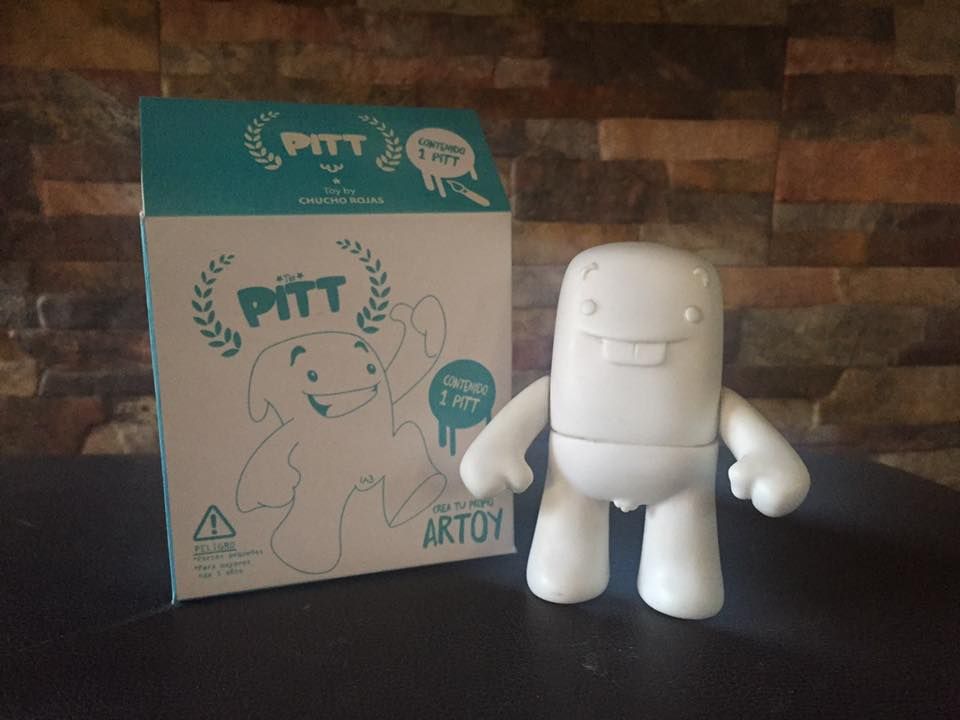 Ok so we jumped the gun a little, you might be a tad mad as the DIY isn't available just yet. Don't get too mad as the DIY will be released in the next few days. For now, you can always grab Pitt at Veneno Toys online store HERE. Just don't grab his little penis:) Priced around $14 USD it's dam affordable!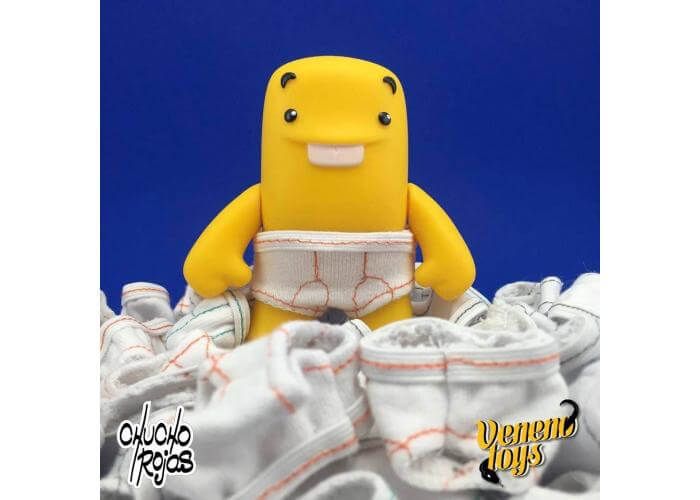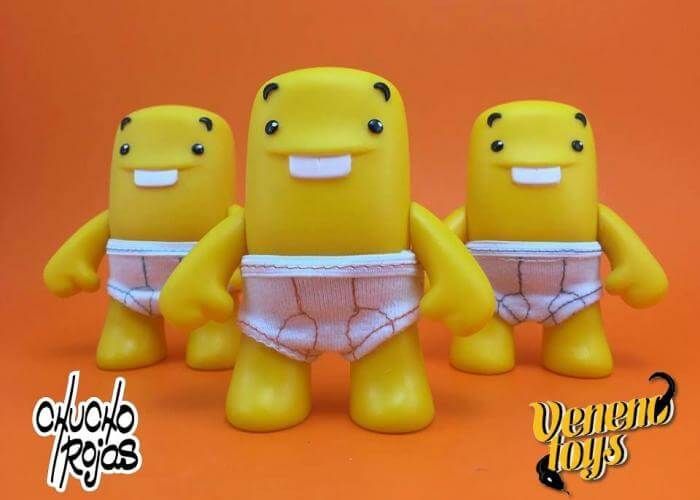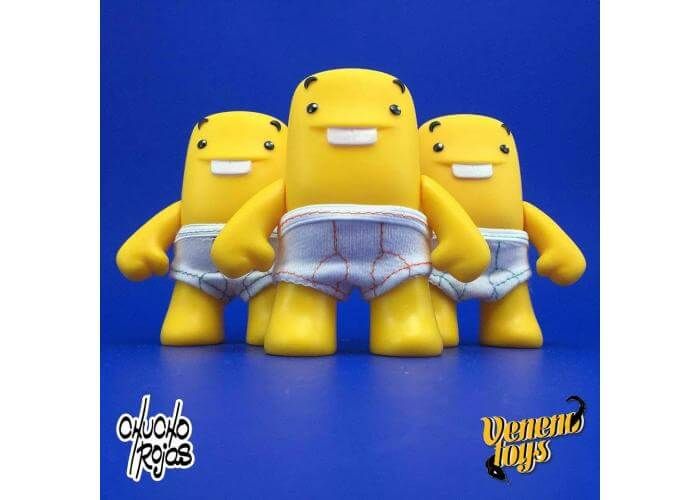 http://www.chuchorojas.com/, Instagram and Pitt has his own Facebook page HERE.