PIQ, the NYC based designer toy, collectables, and gift retailer brings a fresh roster of artists and designers to Five Points Fest this weekend, May 20-21. The PIQ @ Five Points retail assortment will also feature new Wanbons, Meowchis, and Nomwhals from Tasty Peach.
Some of the stars of the show will be Michael Banks o signing, Zard Apuya Customs, and fresh Barrett Biggers;
Sugar Fueled
"Pop painter Michael Banks takes the cute dial to eleven with his big eyed animal portraits, then cuts it with a pinch of sadness. Combining vintage inspiration and his own obsession with all things sugary, he creates prints, pins, comics, and custom artwork that are irresistible. At Five Points Michael will unveil a new print. In Starry Eyed. An intergalactic kitten floats in zero gravity wondering if ice-cream is a liquid or gas with no way to judge if the cherry is on top."
A freelance artist and Lowbrow oil painter, Michael lives in Burbank California with is wife/manager Sarah and two of the cutest kittens on Instagram, Wendy and Spooky. Read the PIQ interview here.
Zard Apuya
Zard Apuya never met a snack he didn't like, and most he found inspiring. Specializing in custom Dunnys and Munnys, he transforms the foods we all love into figures using his signature " good enough to eat" style. For PIQ @ Five Points Zard created fifteen customs combining his realistic snack food style with pop culture references, from Sponge Bob riding a cheeseburger and to Eleven clutching Eggos Munnys, to Adventuretime Dunnys hitting a super snack burrito. Read the PIQ interview here.
"These pieces are the first time I have included both pop culture characters with iconic food from their respective TV shows or movies. I have made some previous customs where the main design is made to look like food itself, but you can clearly see the pop culture reference. " – Zard Apuya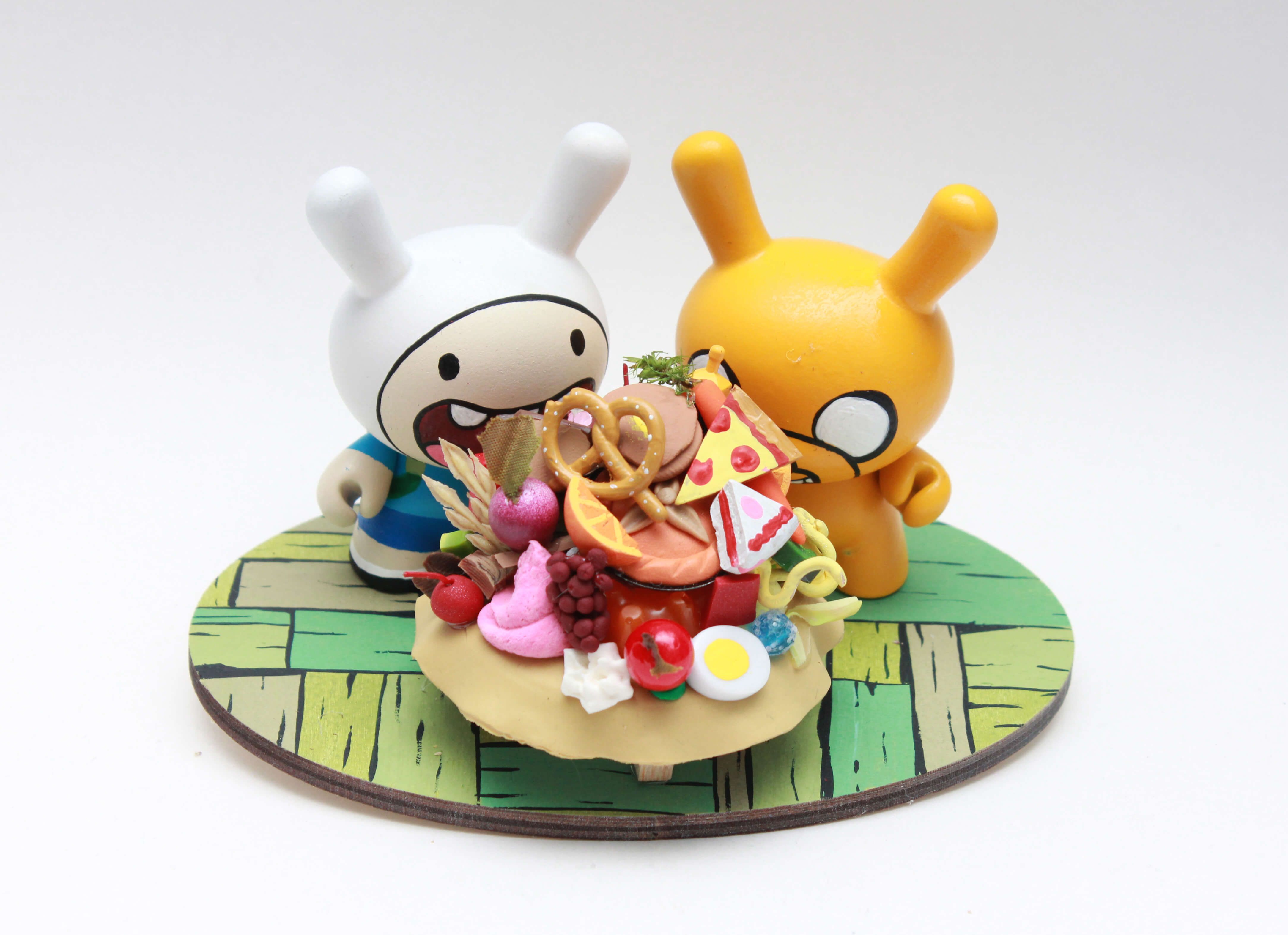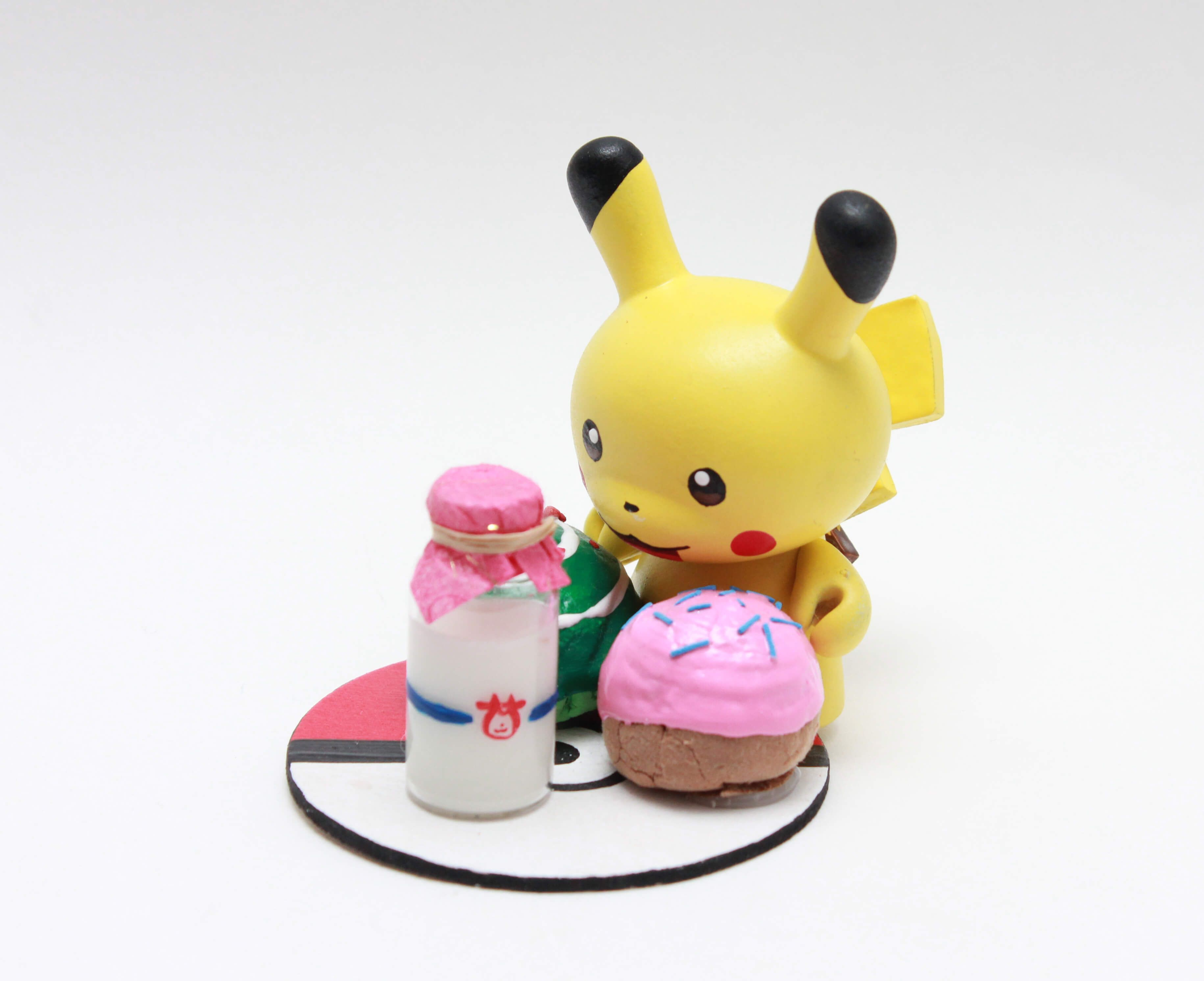 Barrett Biggers:
Barrett Biggers calls himself the People's Geek Artist. Combining classical art styles and vintage illustration techniques, his drive is to make digital look more traditional focusing on emotion and texture. His influences run from classic film and games to amine and manga.
He created a new digital painting for Five Points inspired by the host city and it's most famous cinematic ape, The King of New York.  Barrett is a co-founder of KoLabs Creative Group and a resident artist at PIQ Orlando.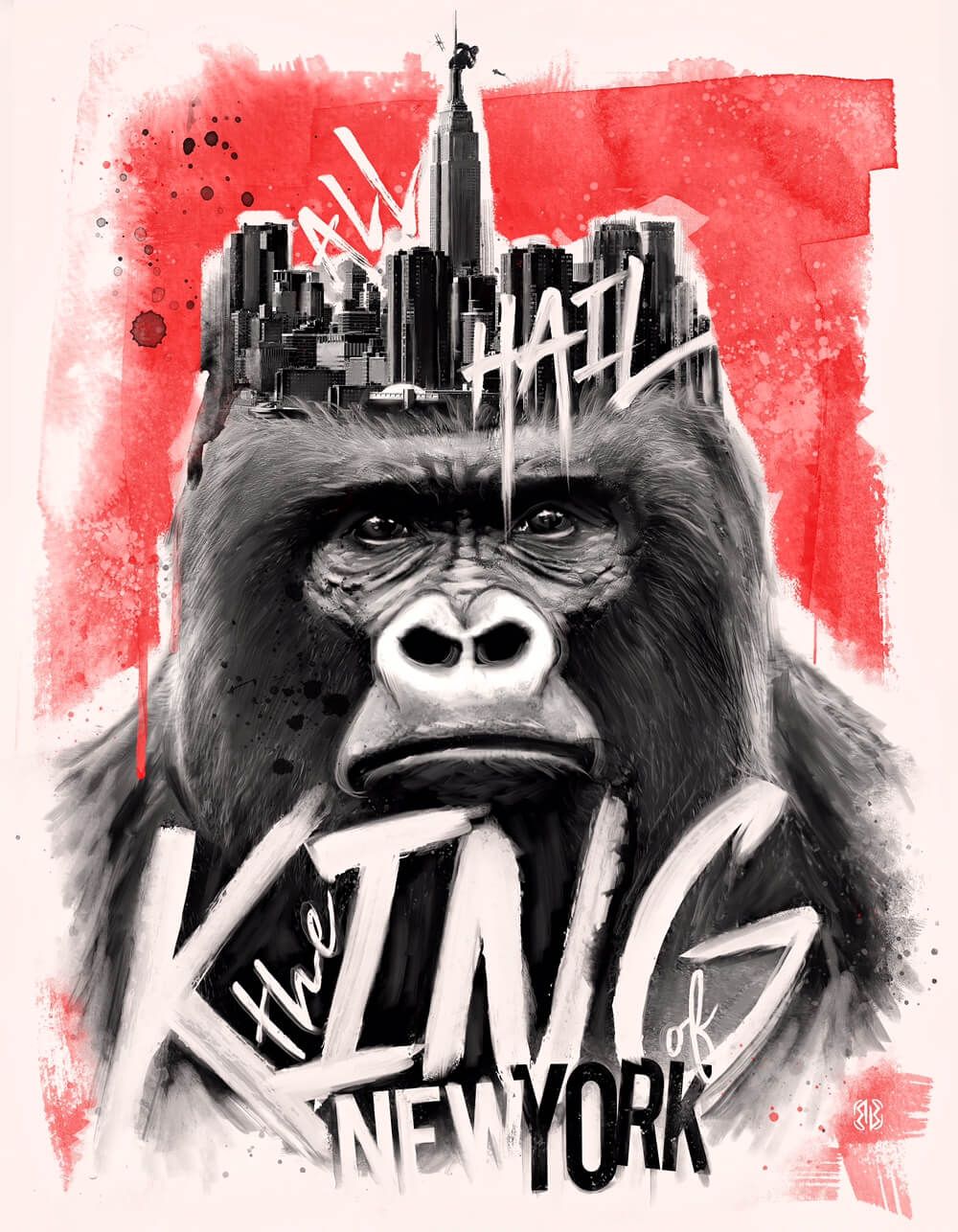 About PIQ
PIQ (pronounced "pick") toy and gift stores reflect the city that inspires them. Like New York, PIQ is unexpected, international, and a ready for a good time. With playful designs, irreverent novelties, designer toys, custom figures, witty books, and global treasures, everyone will find the gifts to make someone smile. PIQ is a division of the Sarut Group, with retail locations at Grand Central Terminal and Rockefeller Center in New York, PIQ UniversalCityWalk Orlando and PIQgifts.com.
At PIQ function follows fun.
We will be at Five Points Fest, streaming live for you guys and give you all the action! So be sure to tune in or say hi and have a beer with us if you're attending!
*info copy paste, chill as always, via PIQ