After a long hiatus, Sasha Katcher aka Sakabutsu is back with a new 3D printed version of the Party of One. Check out the details below…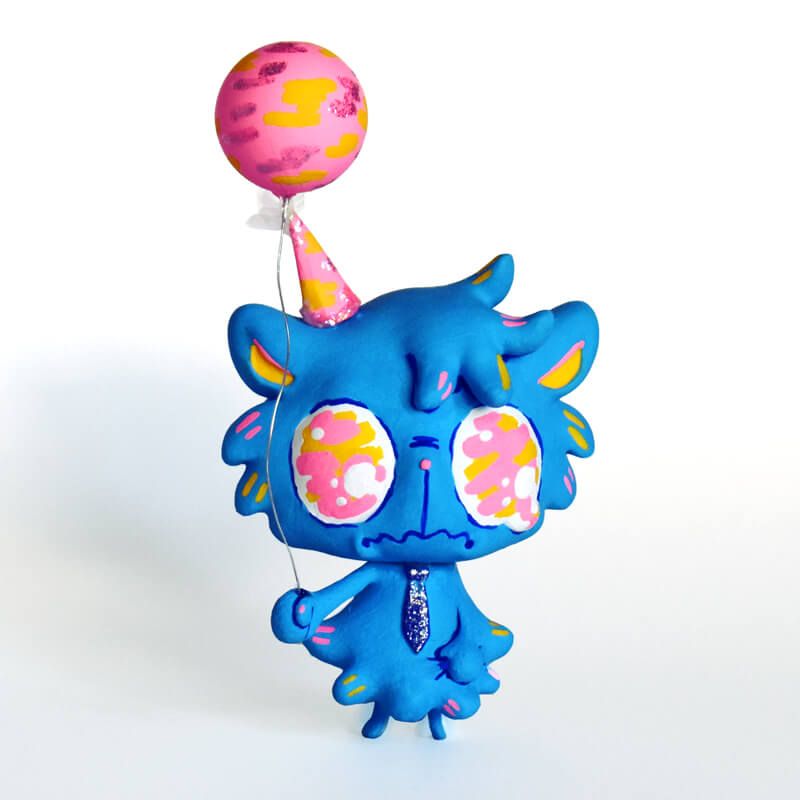 I have released a piece titled Party of One . Its the first day of summer vacation and Cab has sent all his friends invites to a party! He bought tons of junk food, blew up balloons and and rented a kick-ass pool house. But it looks like no one's coming. This piece was based off of a childhood experience of mine haha.

Sakabutsu, Jan 2020
Party of One is 5.5inches tall, without the hat & balloon accessories. Party of One is 3D printed, polished & painted. There are a limit of 5 pieces in this run. Each priced at $100 for the 5.5inch version.
Sakabutsu Social Media
Instagram: https://www.instagram.com/snkatcher/
Twitter: https://twitter.com/sashakatcher
---
If you want to support The Toy Chronicle, we have a number of options available to you. We have started to stock a wide range of releases that we think you will enjoy. Ranging from production pieces from Superplastic, to original pieces from our favourite artists. Purchasing one of our pins also really help. A quick, cheap way to also support the TTC is by making a small donation. These can all be completed below through our online shop. We appreciate all the support! Thanks!