HERE we go, ladies and gentlemen! What we've been waiting for. Since last years debut of Paradise "Kaiju Hunting" sofubi series which featured mini sofubi figures by Yukinori Dehara, Konatsu, Uamou, Dan Kaiju, T9G and Shoko Nakazawa at Taipei Toy Festival 2017. We've been on the looking forward to fully painted versions. NOW THEY ARE HERE!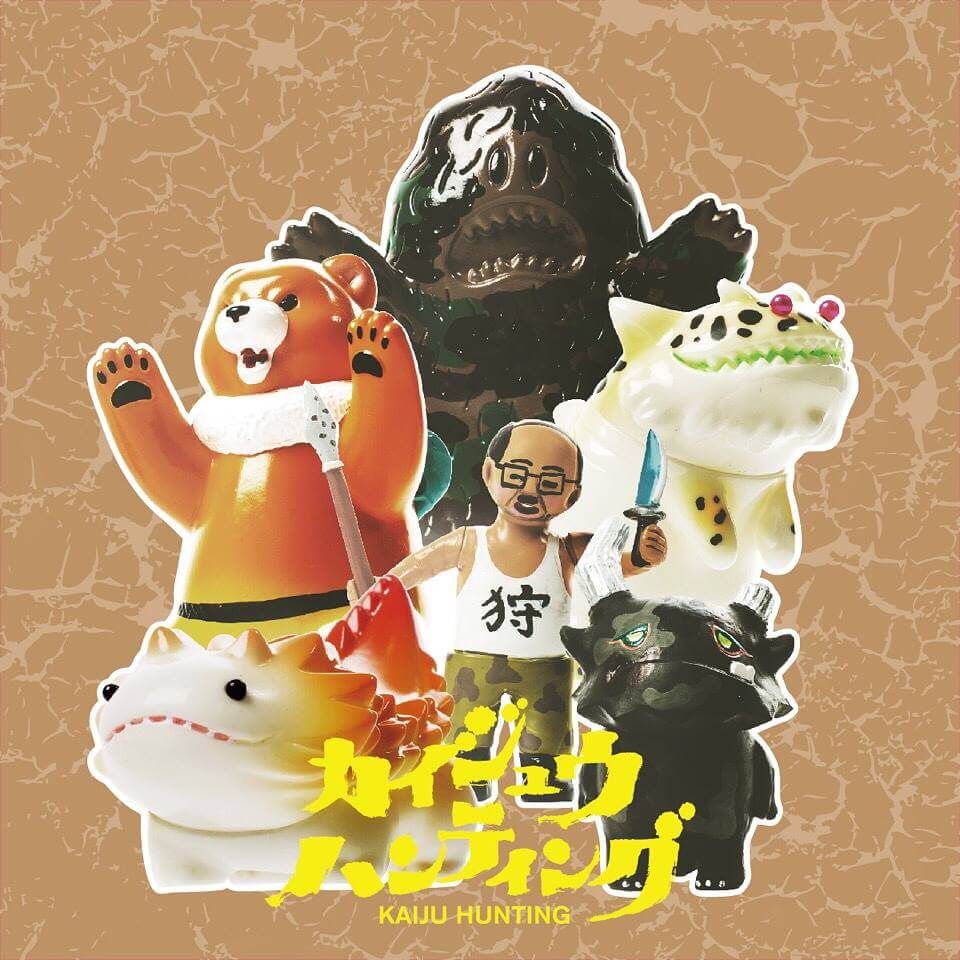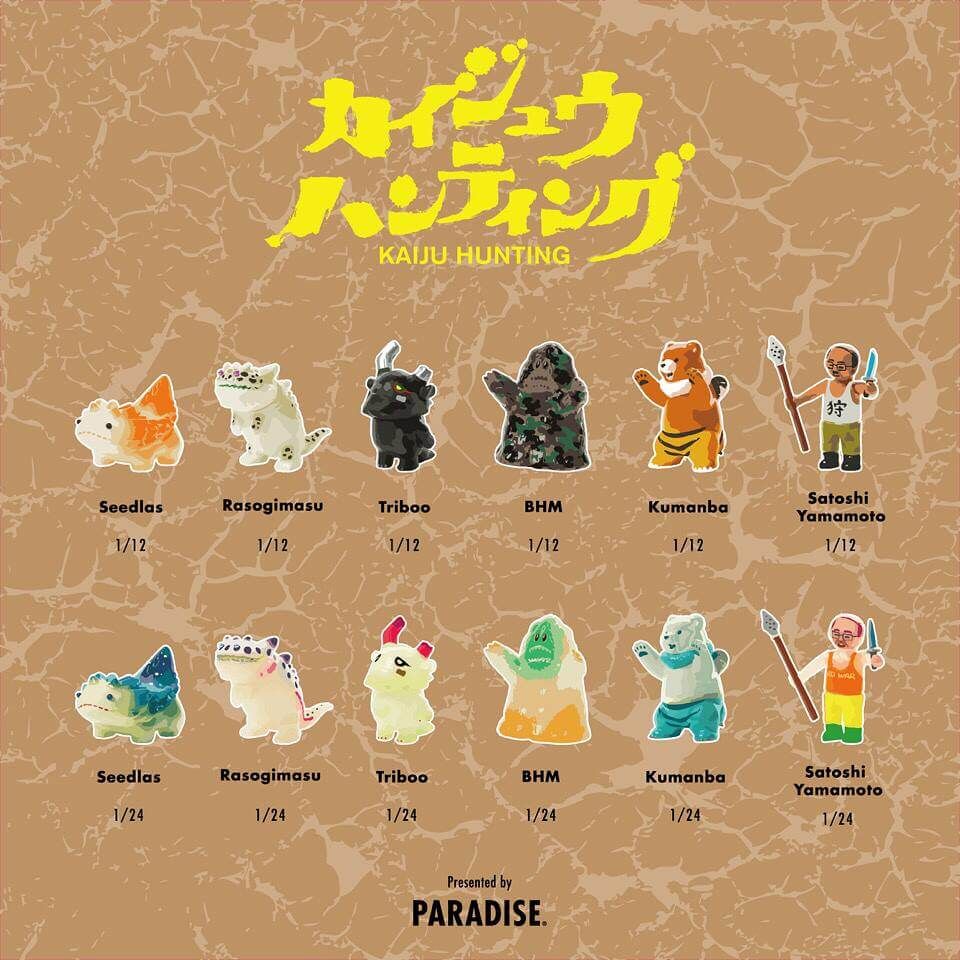 Kaiju Hunting –  the invisible hunting figure set
6 figures contained included:
BHM (Big Hairy Monster) by Uamou
Kumanba by Konatsu
Rasogimasu by T9G
Satoshi Yamamoto (Hunter) by Dehara Yukinori
Seedlas by Shoko Nakazawa
Triboo by Dan
DIMENSIONS:3 inches
MEDIUM: Soft Vinyl
Did anyone notice this might be a blind box style release especially with the ratios?!  Let us pray international release will be released in the near future. Stay tuned for further updates.
2018 年 4月5日- 4月7日 上海世博展览馆 at Shanghai Toy Show 2018.
Booth:D17-A
STS 5th April – 7th April 2018