CACOOCA and Mighty Jaxx brings the next episode of Panda Ink Series! Panda and Cat combo, all you feline lovers be prepared.
Having conquered all territories and destroyed his enemies in the gaming world, Panda is getting bored of facing the gaming console all day and is in need of some companionship. Dog might be a man's best friend but our resident Panda is just head over heels for his newfound feline buddies. Tough on the outside, Panda is but a gentle giant when it comes to these doe-eyed kittens!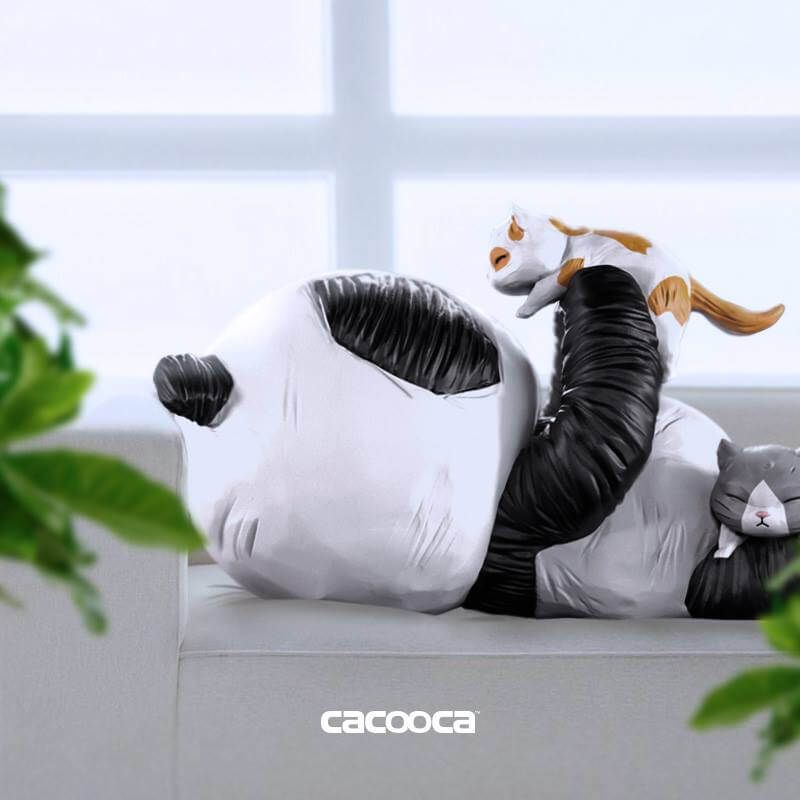 Conquering the gaming world isn't enough to satisfy Panda but his newly acquired feline companions just might do the trick!
The latest addition to Cacooca's Panda Ink series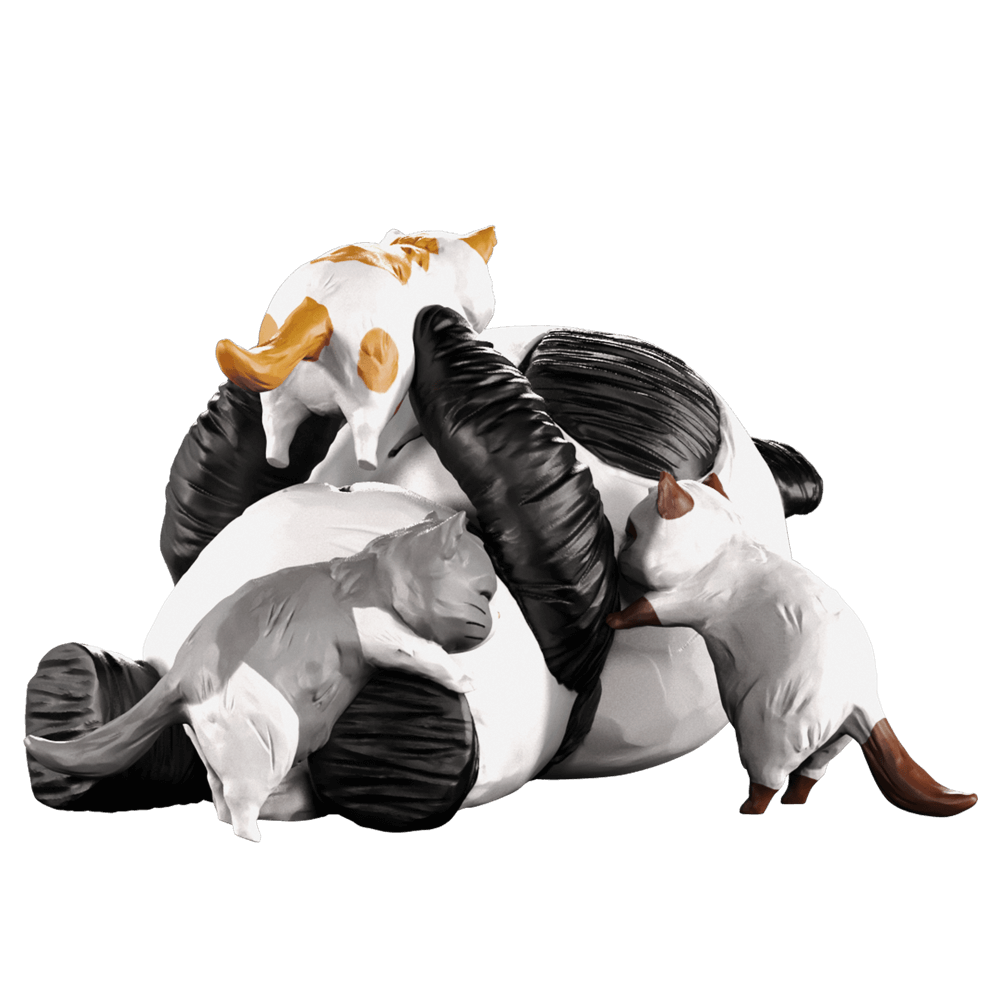 [box title="Important Details"]
SIZE: 4″ (10cm)
MATERIAL: PVC Art Collectible
WHEN:  July 15th, 2017
WHERE: https://mightyjaxx.rocks/
PRICE: $40
[/box]