Scott Tolleson x Pobber  have upped the game by adding a few extra toppings (well not really toppings) when you buy a multi box of "Paco Taco". Two boxes are up for grabs Upsize and Supersized. The boxes might help you complete the Paco Taco collection and get cool extras at the same time.
"Hot Taco is a grumpy taco made with premium non-seasoned vinyl, containing crisp lettuce and fake cheddar cheese in a shell full of spicy goodness. Equal parts cute and grumpiness.

Signature Taco features a crunchy grouchy taco filled with chunks of beef, lettuce and fake cheddar cheese topped with traditional Mexican flavors and goodness. Latestocean fresh taco – Señor Sailor. Some parts cute, some parts grumpy and all Mexican and proud of it.

Because Taco!"
PACO TACO: UPSIZED EDITION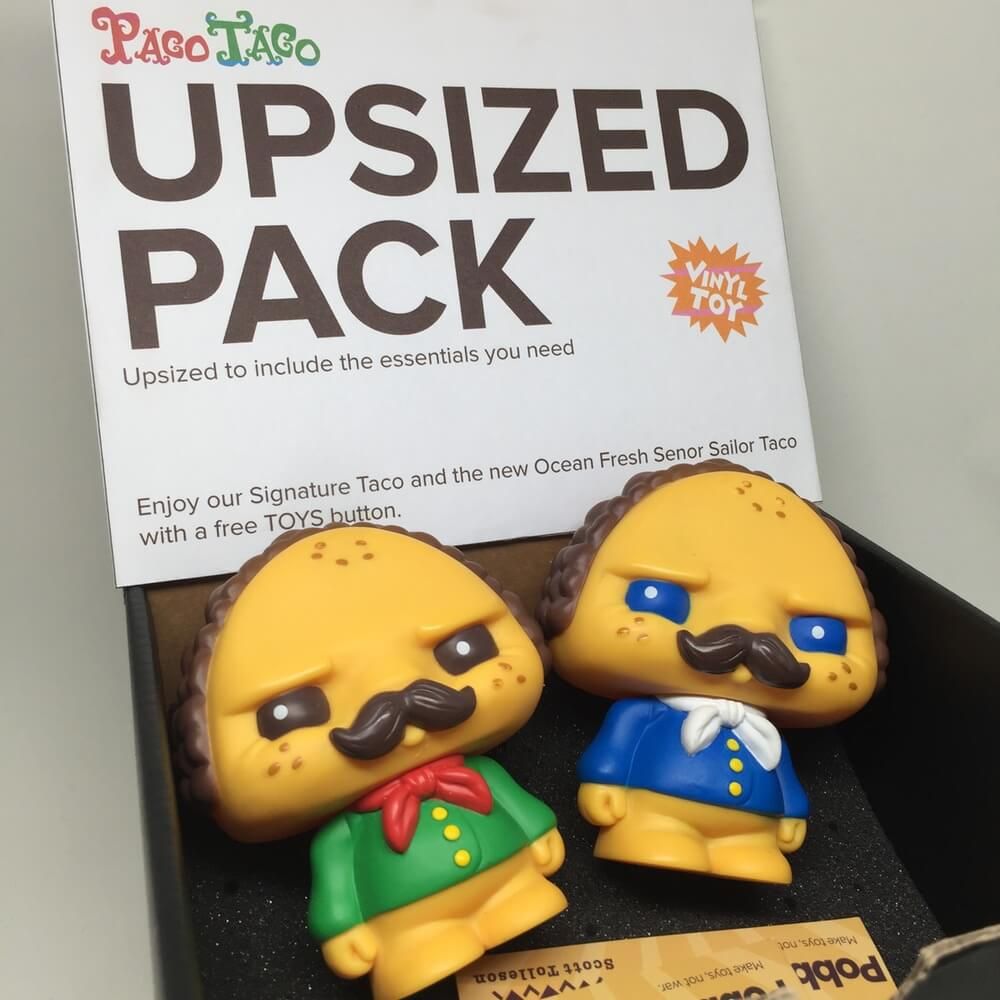 For the Taco Connoisseur only!
Load up on our tacos with our Upsized edition. It comes with a Señor Sailor Taco, a Signature Mexican Taco and a Toys button, priced at $70.
PACO TACO SUPERSIZED PACK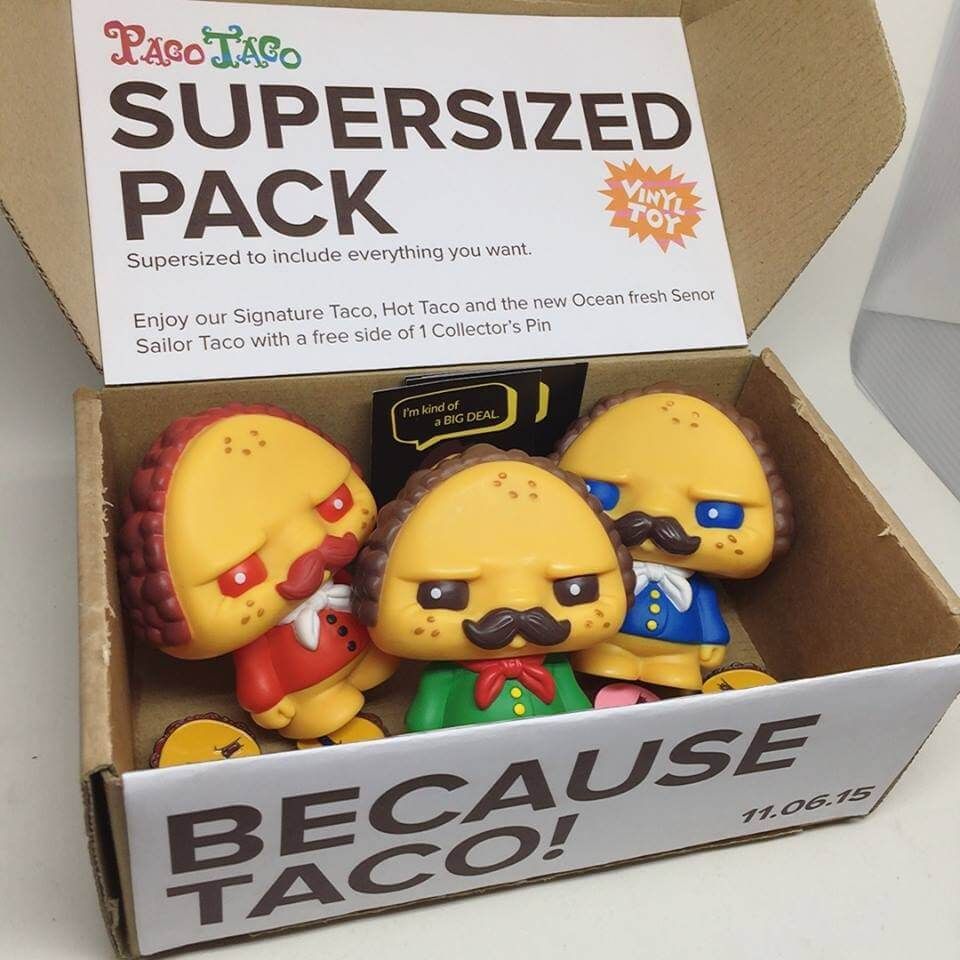 Supersized to include everything you want.
Enjoy our Signature Mexican Taco, Hot Taco and the new Ocean Fresh Señor Sailor Taco with a free side of a Taco Collector's Pin (chosen at random), priced at $105.
So we guess you make a small saving as if you buy the pins separately it would cost you $6.90 a pop.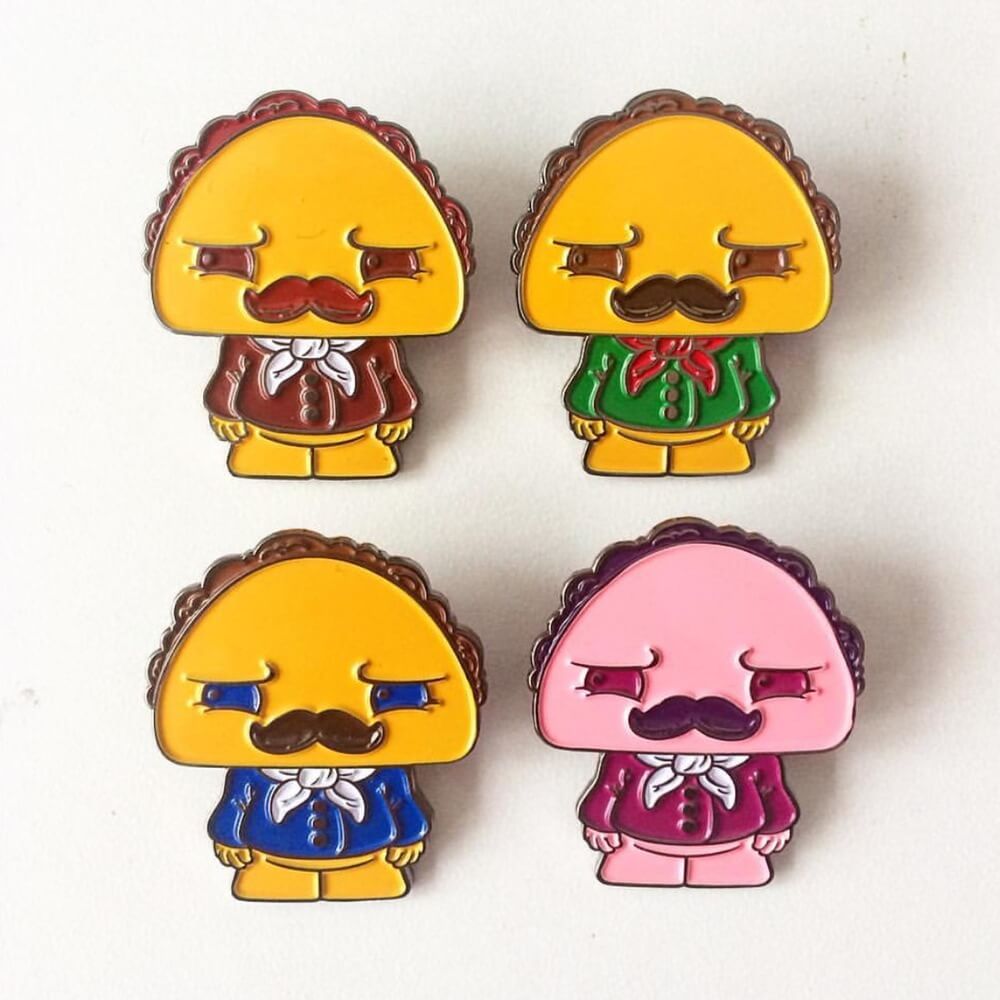 Available now on the Pobber Toys site HERE.
Find Scott via http://www.stolleart.com/  Instagram and Twitter.