Way back in May 2016 we covered the first ever release of 'Otus' by Owl Toy (read HERE). A toy every sci-fi/space horror fan would love. And we loved it. A soft vinyl figure with a vintage vibe, depicting a poor space explorer that got caught by an alien parasite. As the OWL like creature consumes the human he's left with a frozen terror expression. Fast forward to 2018 and Otus is getting its first edition with the japanese sofubi giant Medicom Toy. We are so proud!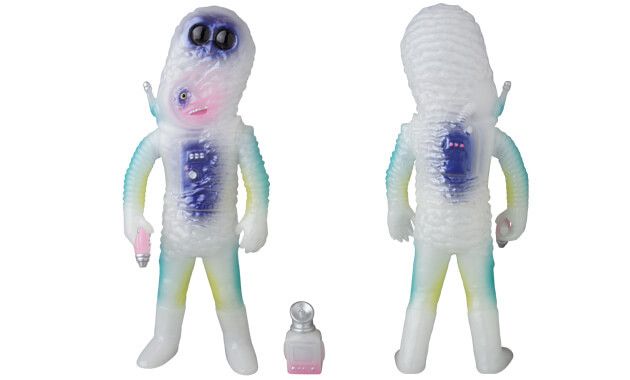 Features a ray-gun & communicator pack, standing 9.5 inches tall.
Available via lottery sale October 24 at www.medicomtoy.co.jp. Priced at 15,120 yen.
Owl Toy's WEBSITE and INSTAGRAM.
*Pics and info via sofvi.tokyo