It's not often that we get the chance to cover artist's first creations, most of the time the first one is the most important. The first step in a journey, the one you make purely out of passion filled with every feeling in the world. We present you the first sofubi figure from OWL toy, 'OTUS';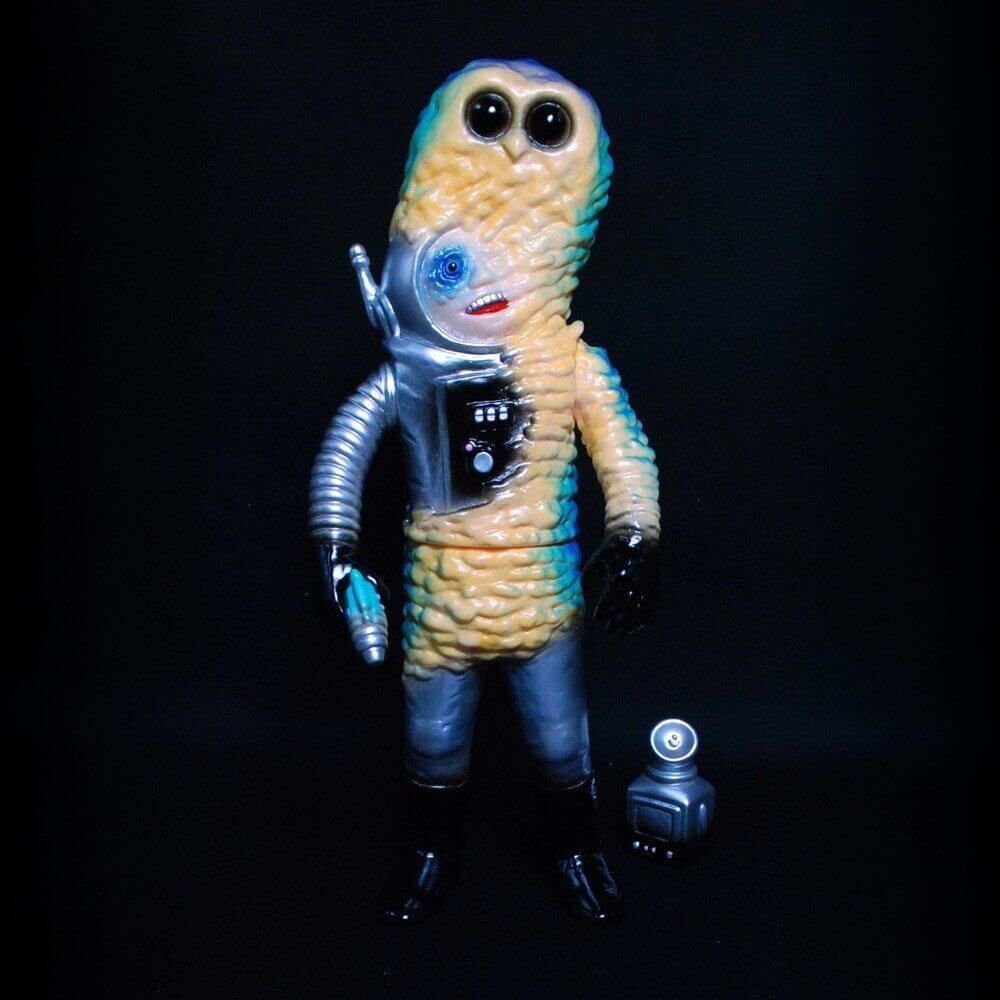 What a start! This one defo has a vintage feel to it. The poor space explorer got caught by an alien parasite. As the OWL like creature consumes the human he's left with a frozen terror expression. The OWL looks at us with unnerving calm deep black eyes. Could this be a statement? The OWL is taking over… Well, that was a bad day to go space exploring.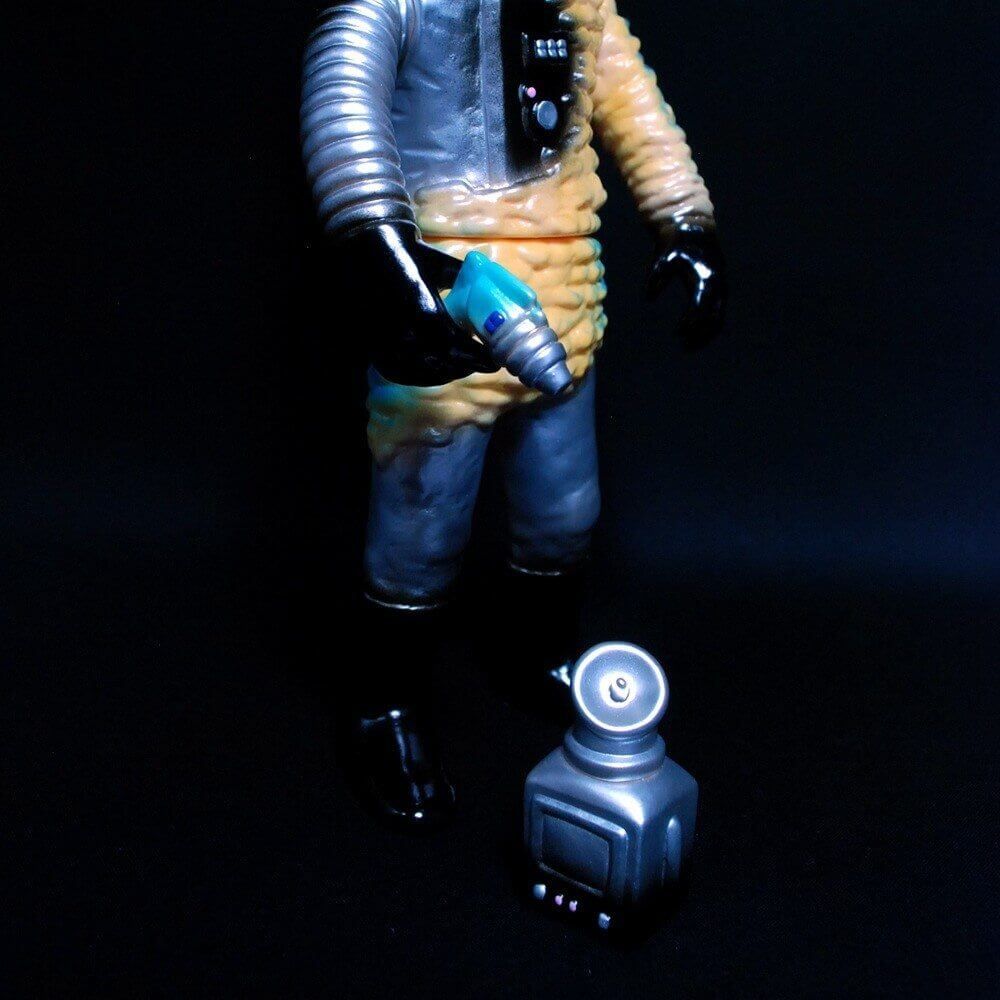 Comes with ray-gun & communicator pack, nice extras. OTUS stands 9.5 inches tall. A 'flesh' soft vinyl cast, we loved the color choices and the paint job. The textures stand out, smooth transitions from the space suit to the parasite body. Very well done.
Impressive debut piece. Unfortunately it was already sold out when we came across it. Still worth the mention, let's hope OWL toy continues steady with the releases, we are really excited to see what's coming next.
Don't forget to check out his WEBSITE and follow him on INSTAGRAM.