WOWzers! our boy 2PetalRose will be sending his outstanding Maiko's to the annual Clutter Gallery "Gift Wrapped" exhibition. It wasn't a surprise that 2PetalRose got the call up to join the exhibition. His comeback has been a blessing for the scene and showcasing what can be achieved in the resin toy game.
[slider source="media: 34910,34911,34912,34913,34914″ width="1200″ height="1200″ title="no"]
The folks over in NYC will have the chance to own a Okurimono Maiko and also see Maiko in its full glory. But be WARNED! only one "Okurimono Maiko" will be for sale. We suggest you get riot gear on and the lightest running shoes on. Goodluck!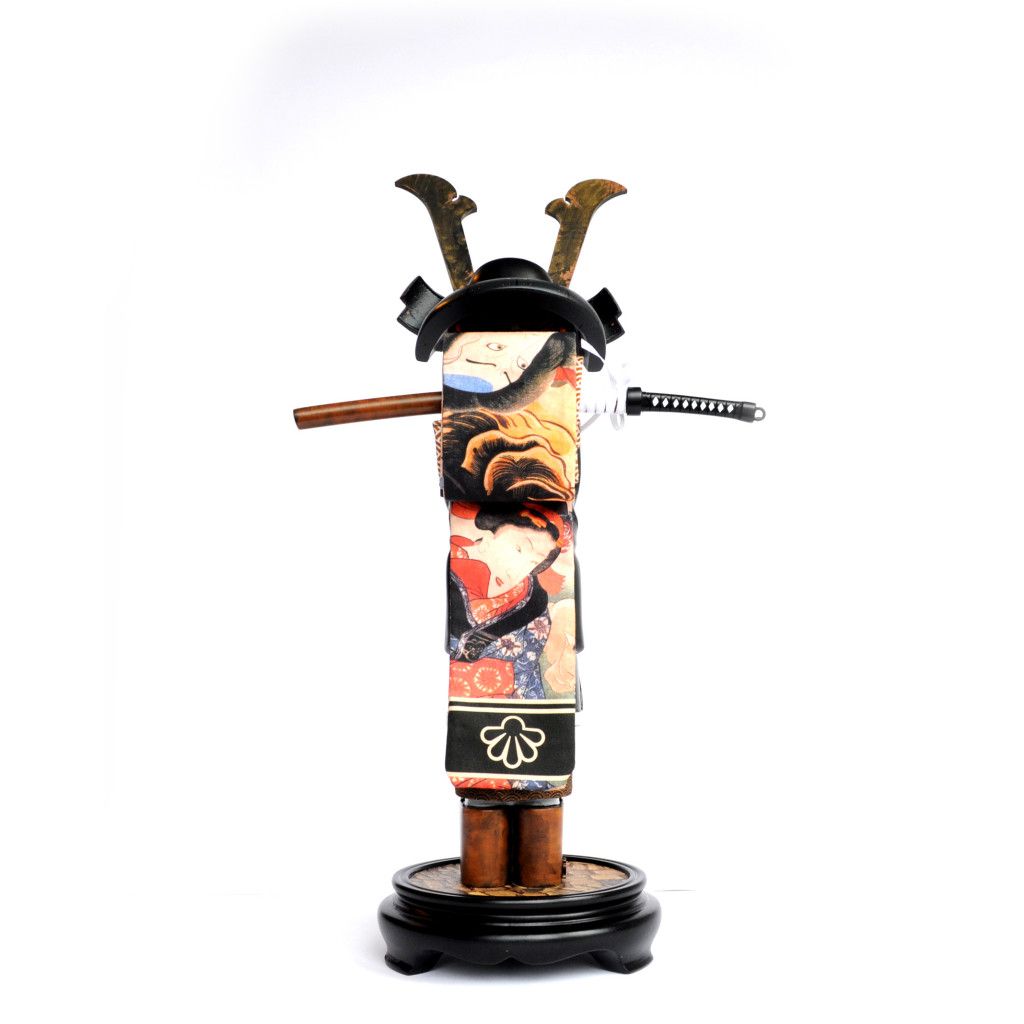 Around 15 inches tall
Handmade resin figurine
All fabric custom designed and printed
The Obi on this one is reversible – one side geisha print and the other samurai
Features a base with stone floor print
2PetalRose certainly no stranger to amazing fabric designs which are keep in touch with classic Japanese art, we particular like the faces of traditional Japanese style faces on the fabric, as we haven't seen this used on 2PetalRose work before. 2PetalRose finds away to always keep the ideas fresh, we wonder how he keeps the ideas fresh and never having much of the same fabric nor the stands the same.
Gift Wrapped Dec 12th – Jan 1st 2015 at The Clutter Gallery, 163 Main Street, Beacon, NY 12508.
Cannot make it to Clutter Gallery? no to fret, if for some strange reason this does't sell it will be made available online. Those interested but not living nearby can sign up for our Gallery Preview list to buy pieces from the show:
http://www.cluttermagazine.com/about/gallery-preview-list
If you would like a commission of this 13.5 inch resin beauty,hit 2petalrose via Facebook , Twitter ,Instagram and flickr.