Fast becoming a fan favourite amongst the Designer Toy community, Czee13 has really found a great mash-up of the street art and cuteness that drives collectors wild. With a number of sellouts already of the Canbot platform, the next drop is with our good friends Tenacious Toys.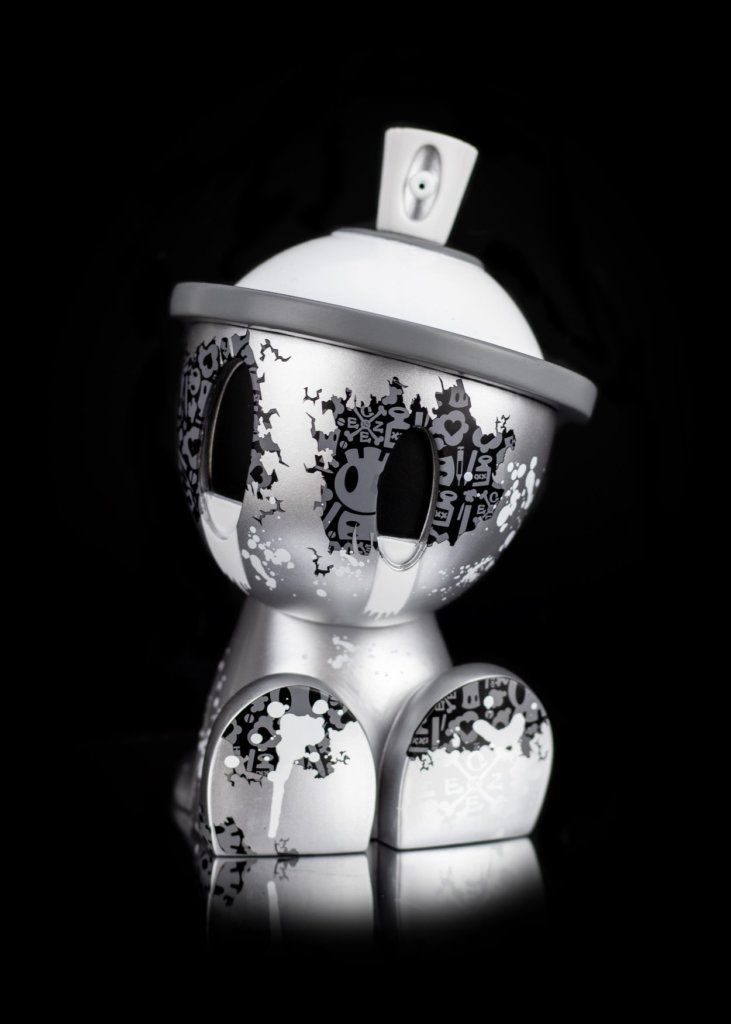 Available tomorrow (Friday 24th July), Tenacious Toys will have 100 of these beautiful Canbots, which is a shining example that one can find beauty in the world even when all the colour drains out. There is always joy to be found even in life's most minute details. Priced at $85+shipping.
Available from 11am EST (4pm BST), but the only way to get access to the link to purchase the new OG Silver Canbots is to be on the Tenacious Canbot Email List!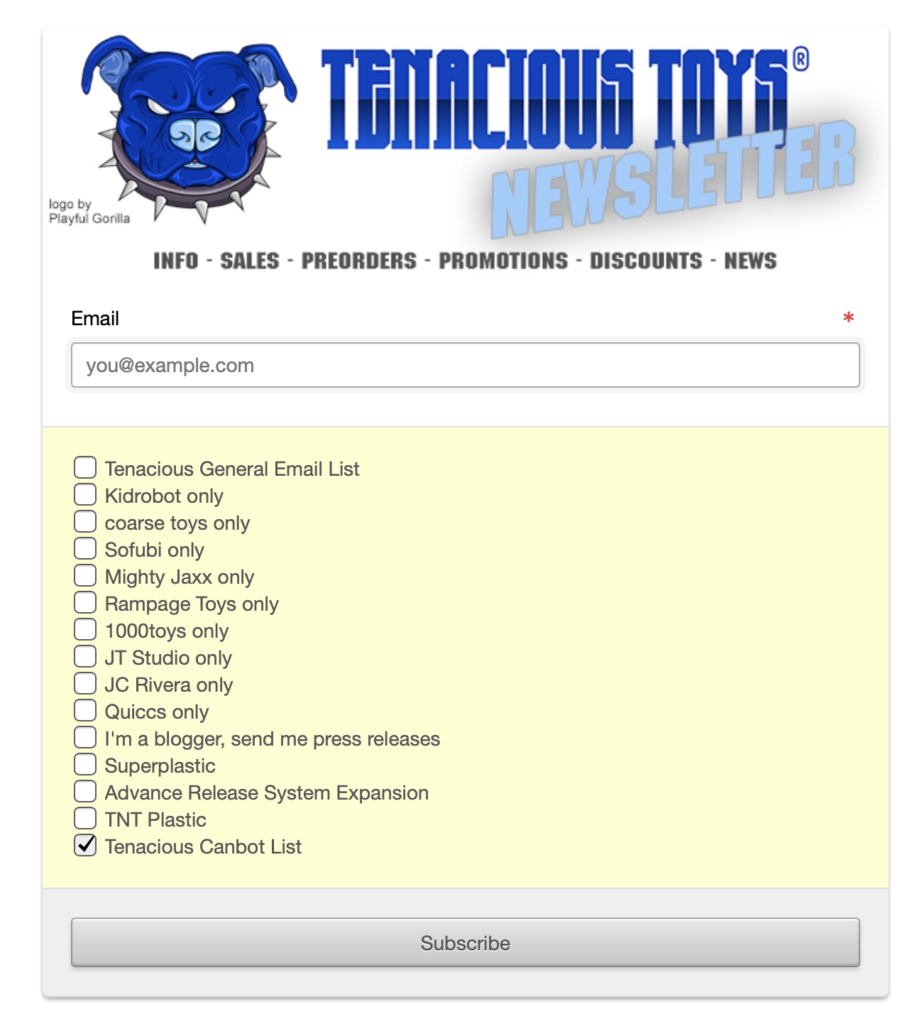 On Friday at 11AM (4pm BST), an email will be sent ONLY to that list which will contain the link to purchase the OG Silver Canbot.
The fine print for this drop: 1 OG Silver Canbot per customer and 1 per household. Purchases of multiple Canbots, orders by suspected flippers and bots will all be cancelled either automatically or manually within a few days of the drop. Orders tagged as "high risk" will be cancelled.
For each hot drop, Tenacious Toys does compile a spreadsheet of orders and examines it closely to determine who may be attempting to flaunt the rules.
No discount codes or coupon codes are accepted for this limited edition item. Any Canbot order placed with a discount code will be cancelled.
Tenacious Toys exclusive drops are staged in waves over the course of 10 minutes in an attempt to prevent overselling. Please refresh from 11AM to 11:10AM EST, do not panic and give up if you get to the product at 11:02! Once all available Canbots have been sold, a banner with the words "SOLD OUT" will appear on the Clutter Studios Collection page on the Tenacious Toys site and a notification will go out on Instagram in the Tenacious Toys stories.
Canbots will be ready to ship the Monday following the drop. Tracking numbers will be emailed to all customers at the time of shipment.
Customers are asked NOT to check out using the Partially payment system because those units are not set aside automatically and will result in a cancellation of the order due to lack of inventory.
Tenacious Toys recommends Paypal, Apple Pay or Google Pay for speedy checkout.
Filipino customers are kindly asked to use one of the above payment methods instead of credit cards. All orders paid for CC payments from Filipino customers will be automatically cancelled. And, as the USPS cannot ship to the Philippines at the moment, Filipino customers are encouraged to opt for Fedex, or else use a US-based forwarder.
---
Czee13 Social Media
Facebook: https://www.facebook.com/czee13artist/
Instagram: https://www.instagram.com/czee13art/
Twitter: https://twitter.com/kreezee
---
Tenacious Toys Social Media
Facebook: https://www.facebook.com/TenaciousToysNYC/
Instagram: https://www.instagram.com/tenacioustoys/
Twitter: https://twitter.com/tenacioustoys
---
If you want to support The Toy Chronicle, we have a number of options available to you. We have started to stock a wide range of releases that we think you will enjoy. Ranging from production pieces from Superplastic, Unbox Industries & POP MART, to original pieces from our favourite artists like Sank Toys, Quiccs & Czee13. Purchasing one of our pins also really help. A quick, cheap way to also support the TTC is by making a small donation. These can all be completed below through our online shop. We appreciate all the support! Thanks!