More Japanese goodness heading to DesignerCon! Not one but TWO Denshitako will be landing at this year for DesignerCon as HAKURO re-releasing her Ocean Exploration Robot "Denshitako" with the help from the folks at Fickle Wish! Landing exclusive colourways! Explore the expansive depths of the ocean with the new milkglass Denshitako in orange and turquoise. HAKURO will be travelling from Japan all the way to the U.S.A! Finally giving the chance to longtime admires the chance to own a "Denshitako" Already landing a place in the V.A.G series 19, Dcon 2019 will be the destination to get your hands on these lovely variants.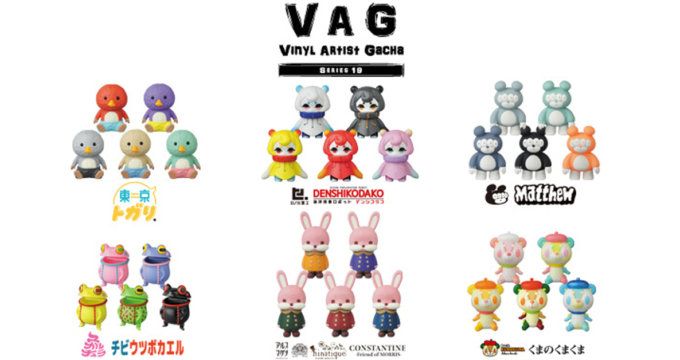 Find HAKURO via https://kirakiratune.booth.pm/Instagram, Twitter and Facebook.
https://www.ficklewish.com/ for further info.
---
---