One of Taylored Curiosities latest creations has all the quirkiness and cuteness rolled into one! Taylored Curiosities presents Nomads, handmade art dolls who love adventure. Ezinne just loves this time of year. Her favourite colour is orange so the changing leaves really make her happy. She loves to adventure; taking her little baby with her wherever she goes.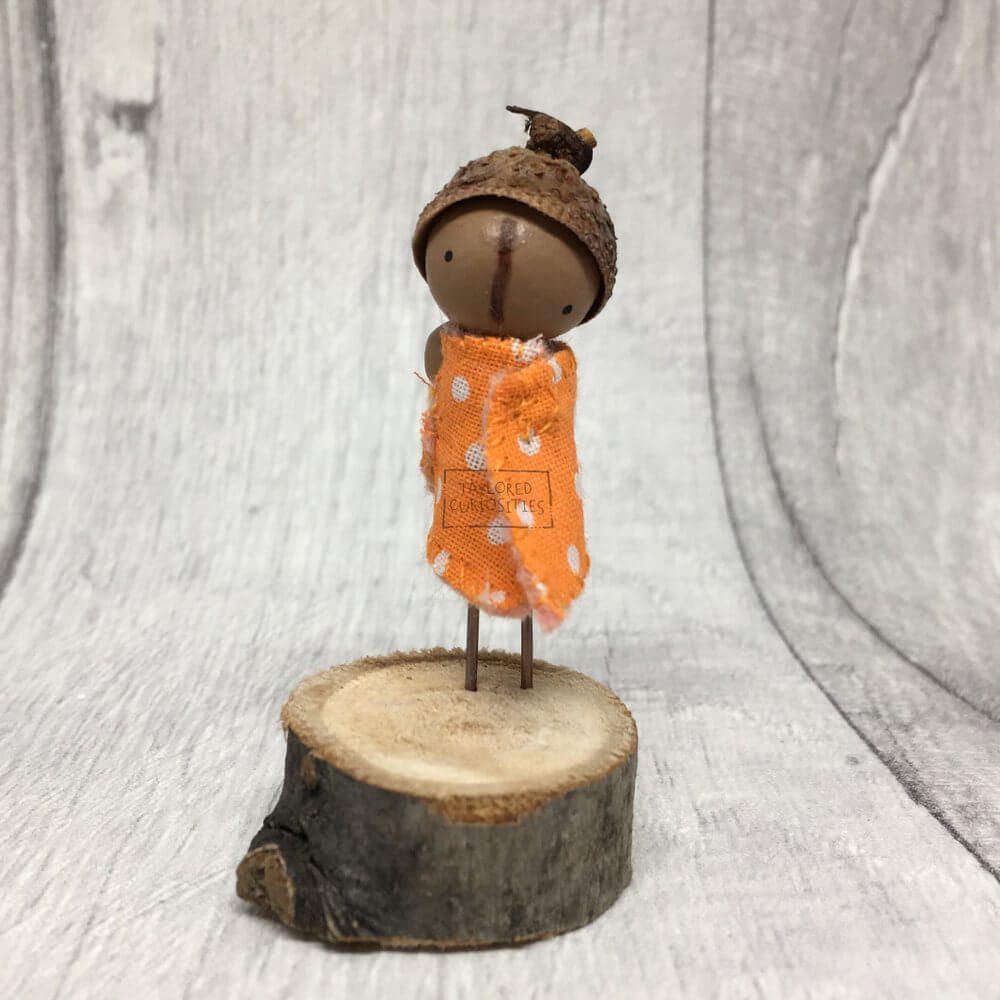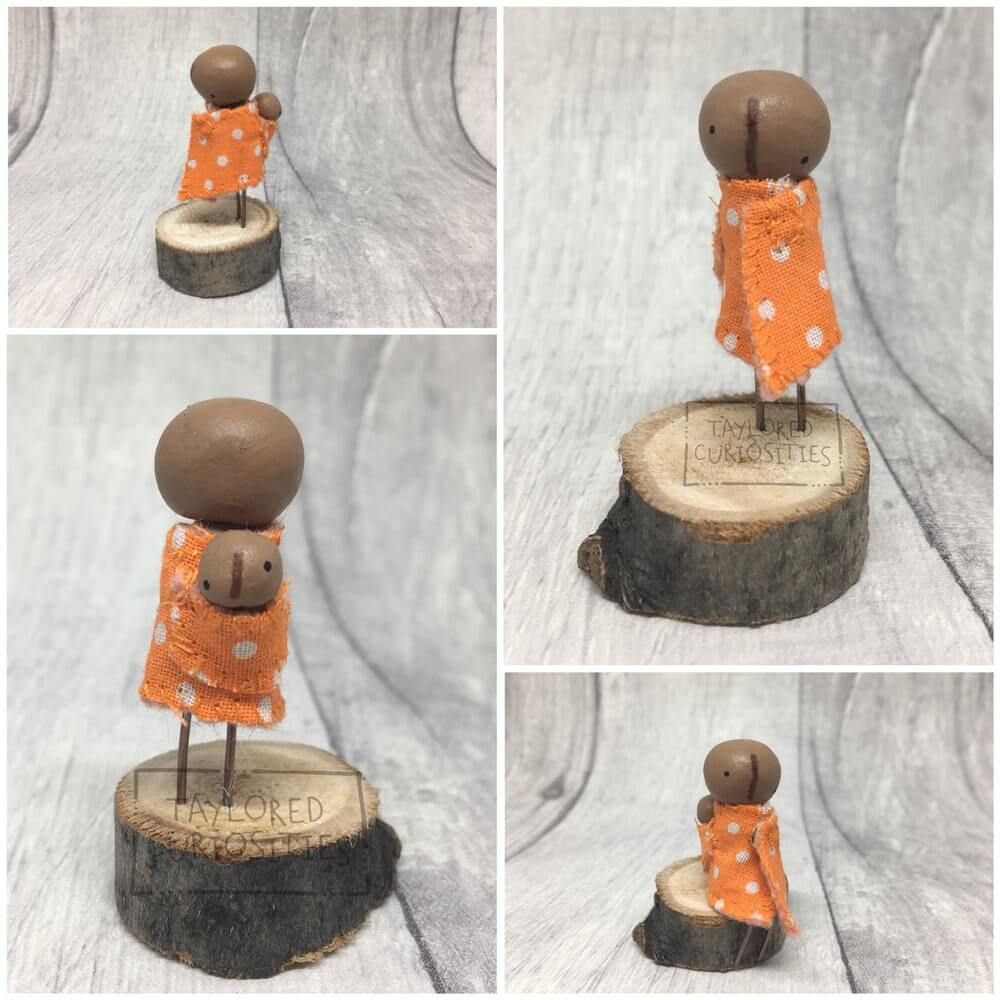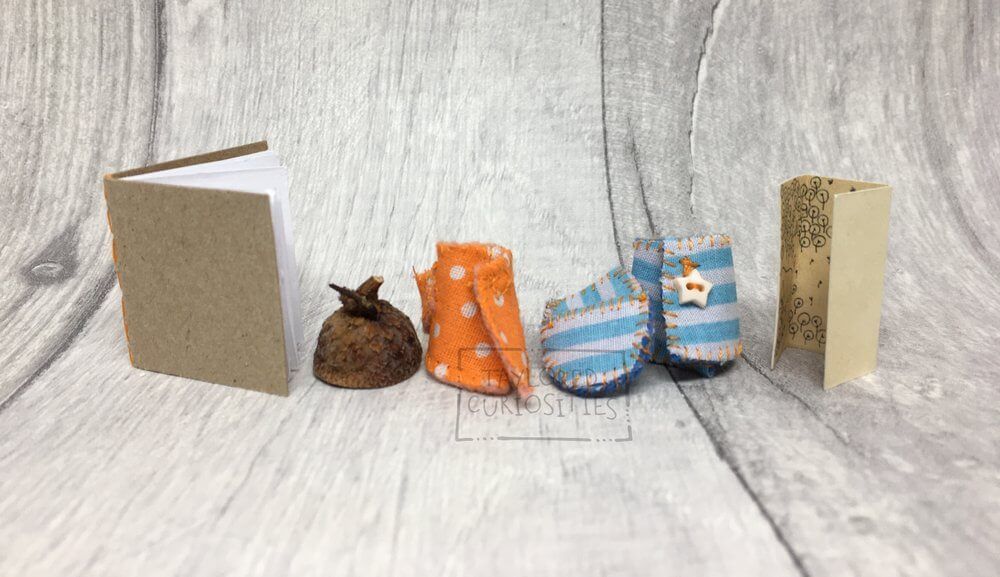 Each set comes with:
A unique Nomad art doll
A day outfit and hat
A sleepgown
An aged map
A hand sewed travel journal (for documenting adventures in)
A wooden base
All items are completely handmade so will vary between sets.
Dolls measure roughly 2″ and have posable legs.
WHERE: http://tayloredcuriosities.bigcartel.com/
Let's hope Taylored Curiosities continues the journey of the Nomands. WE LOVE THEM and we love Taylored Curiosities.
Nomads are packaged in a recycled gift box with description stickers on and the dolls name, so they are ready to gift to that wandering soul in your life.
If you want to get your Designer Toy news first, you should look to download our new TTC Mobile App. Designer Toy news direct to your smartphone. No dealing with social media algorithms.