Do you want to look cute & stylish? Yeah, of course you do! Check out the new NGAEW NGAEW bags by Pang Ngaew. Super cute, measuring about 14.5inches x 16inches, you can carry all your cool shit with you. Two pockets to the front, an inside zipped pocket with a pocket tail too!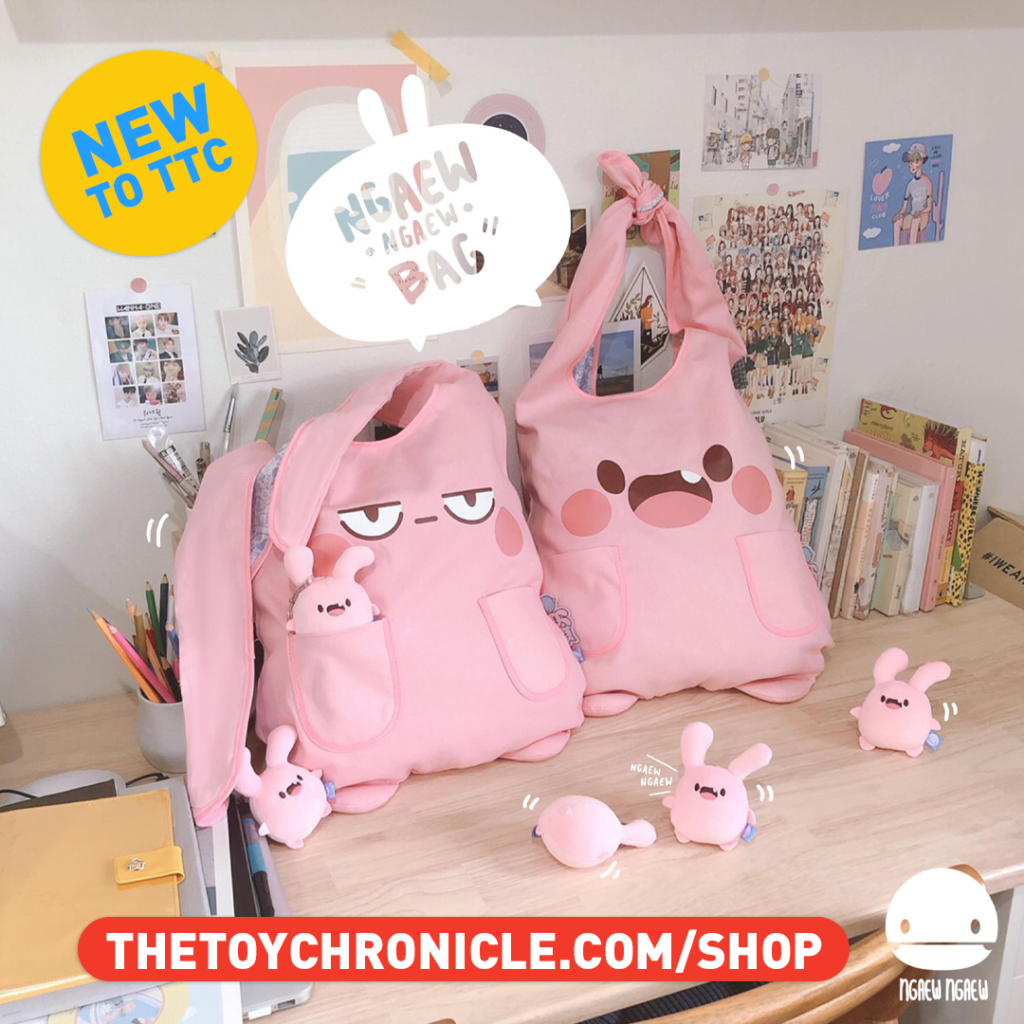 We were able to get TEN of these new NGAEW NGAEW bags for the TTC Shop! Five of each flavour. We named them appropriately: Smiley and Not Smiley for obvious reasons! They're gonna be with us in early August, so not too long to wait. Each bag is priced at £30 each + shipping. It should be noted the plush Ngaew is not included in this purchase. These may well be available in the near future. Keep your eyes on TTC for more details!
---
Ngaew Ngaew Social Media
Facebook: https://www.facebook.com/ngeawngeaw/
Instagram: https://www.instagram.com/pangngaew/
---
If you want to support The Toy Chronicle, we have a number of options available to you. We have started to stock a wide range of releases that we think you will enjoy. Ranging from production pieces from Superplastic, Unbox Industries & POP MART, to original pieces from our favourite artists like Sank Toys, Quiccs & Czee13. Purchasing one of our pins also really help. A quick, cheap way to also support the TTC is by making a small donation. These can all be completed below through our online shop. We appreciate all the support! Thanks!