Live the 'gram life with your new Instaboo! Instaboo is adorably cute in soooo many ways! Turn away from your Instagram for a minute, and lets just take a look at Instaboo in all its cute glory!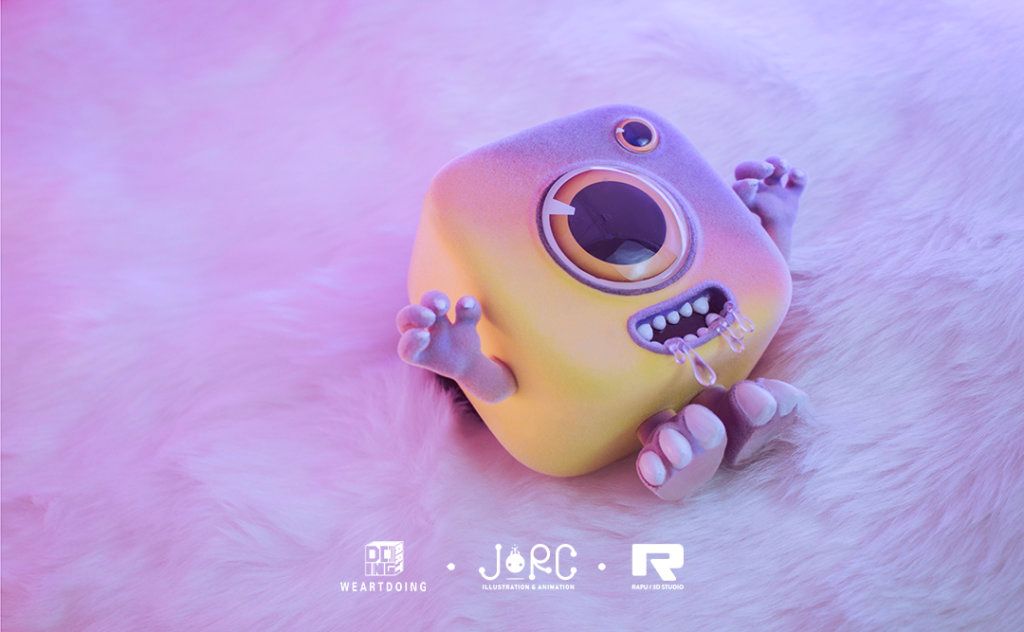 Instaboo is a 4inch resin figure designed by Jorc Studio, with the 3D print by Rapu 3D Studio and produced by WeArtDoing. We saw Instaboo earlier this week, and instantly new that we wanted to add this to our TTC Shop, so we did! You can pre-order Instaboo today and expect to receive around June 2020 when Instaboo is completed. Instaboo is priced at £100 + S&H. Available now HERE or by using the button below.
Our friend at The Toy Galleria, Strange Cat Toys and myplasticheart also stock Instaboo!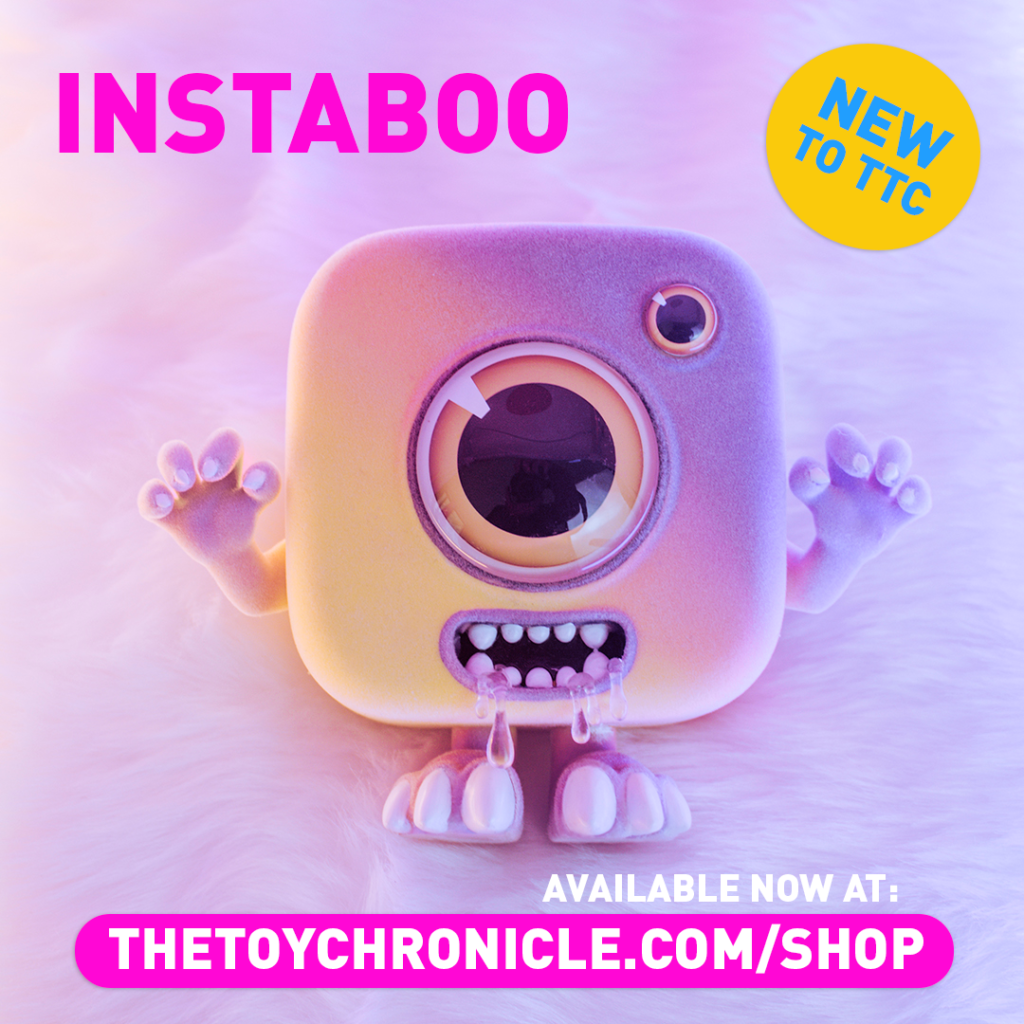 ---
Angel J. Rapu is from the city of La Paz and Jorge Collar from the city of Santa Cruz de la Sierra, in Bolivia.

Angel & Jorge :
Halloween was approaching, and I'm always thinking about funny dates to create projects to share on social networks, I had several ideas to make characters, be they fantasmitas, horror movie characters or abstract compositions, but they don't convince me, then in the search and suddenly I was thinking to see the instagram logo and I imagined, what would it look like if it were a monster? and then I told myself, why not disguise brands as instagram for Halloween? Then it was that I started a few small sketches and tests first with the instagram logo and decided to make it an adorable and hairy monster, already with the clearest idea of ​​the project that I wanted to do, I contacted JORGE CUELLAR, who had known for a long time his work of characters and concept art that are great, and I told him about the project I had in mind to share it in creative and social networks, so we started the process to create a series of three interpretations of the logos that in the first place was the instagram whom we baptized INSTABOO when we finished creating it, we combined our work and the result was great, people liked me a lot, where we shared it, they commented and shared it, some creative pages highlighted us and shared the illustration, and what made me very happy was that one of the most important 3D pages as 3DTOTAL has been blicado and featured on its website, just as BEHANCE highlighted in its illustration gallery was the two most important achievements of this project..
---
WeArtDoing Social Media
Instagram: https://www.instagram.com/weartdoing/
---
Jorc Studio Social Media
Instagram: https://www.instagram.com/jorc.studio/
---
Rapu 3D Studio Social Media
Instagram: https://www.instagram.com/angelrapu/
---
If you want to support The Toy Chronicle, we have a number of options available to you. We have started to stock a wide range of releases that we think you will enjoy. Ranging from production pieces from Superplastic, to original pieces from our favourite artists. Purchasing one of our pins also really help. A quick, cheap way to also support the TTC is by making a small donation. These can all be completed below through our online shop. We appreciate all the support! Thanks!