If you're in lockdown at home and want some doodle time, look no further than the first issue of the Doodle Zine by Lunartik!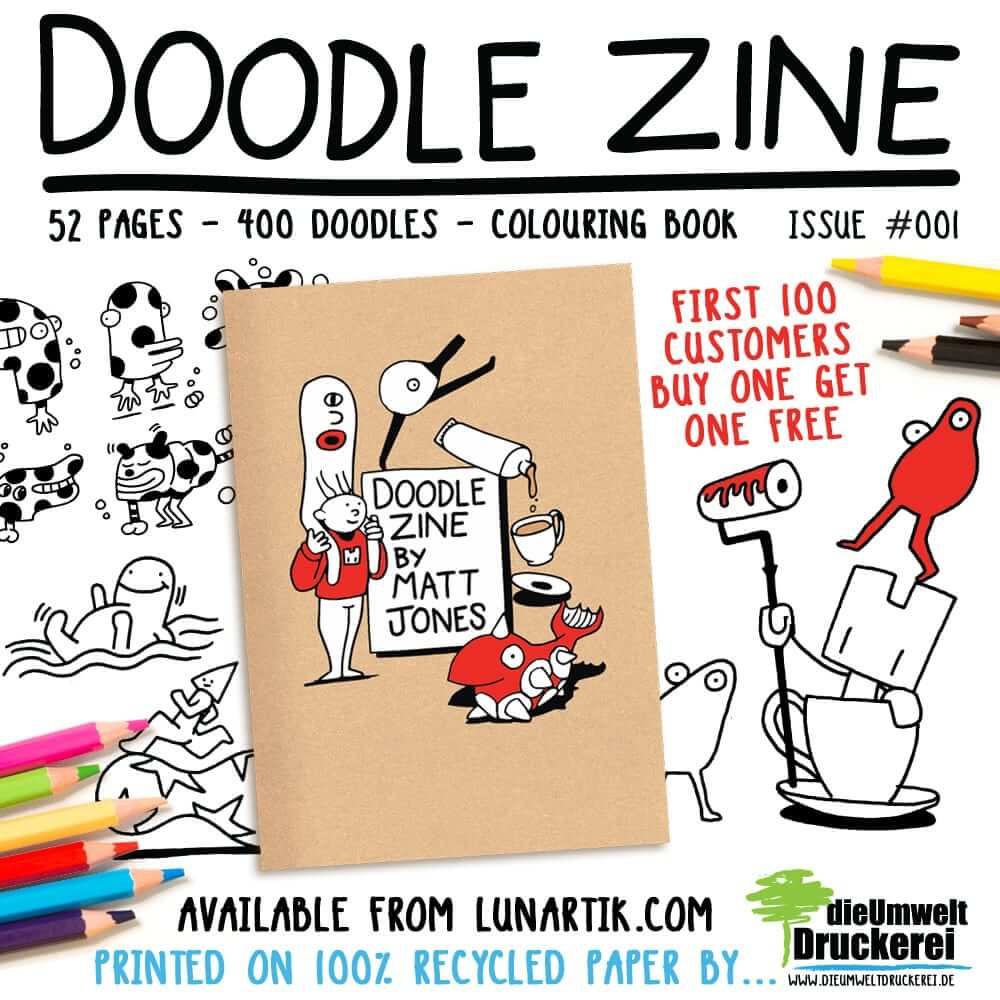 Available for £6 + shipping, the Doodle Zine is 52 pages of doodles by Lunartik. Printed on 100% recycled paper! If you're one of the first 100 customers, you will get a BOGOF deal too – buy one Doodle Zine and get the second FREE! So don't hang about, go drop £6 on the Lunartik store using the button below…
---
If you want to support The Toy Chronicle, we have a number of options available to you. We have started to stock a wide range of releases that we think you will enjoy. Ranging from production pieces from Superplastic, to original pieces from our favourite artists. Purchasing one of our pins also really help. A quick, cheap way to also support the TTC is by making a small donation. These can all be completed below through our online shop. We appreciate all the support! Thanks!