Goodleg Toys official NEKRomantik Action Figure Set is now up for pre-order. If you're a fan of bootlegs be sure to check it out;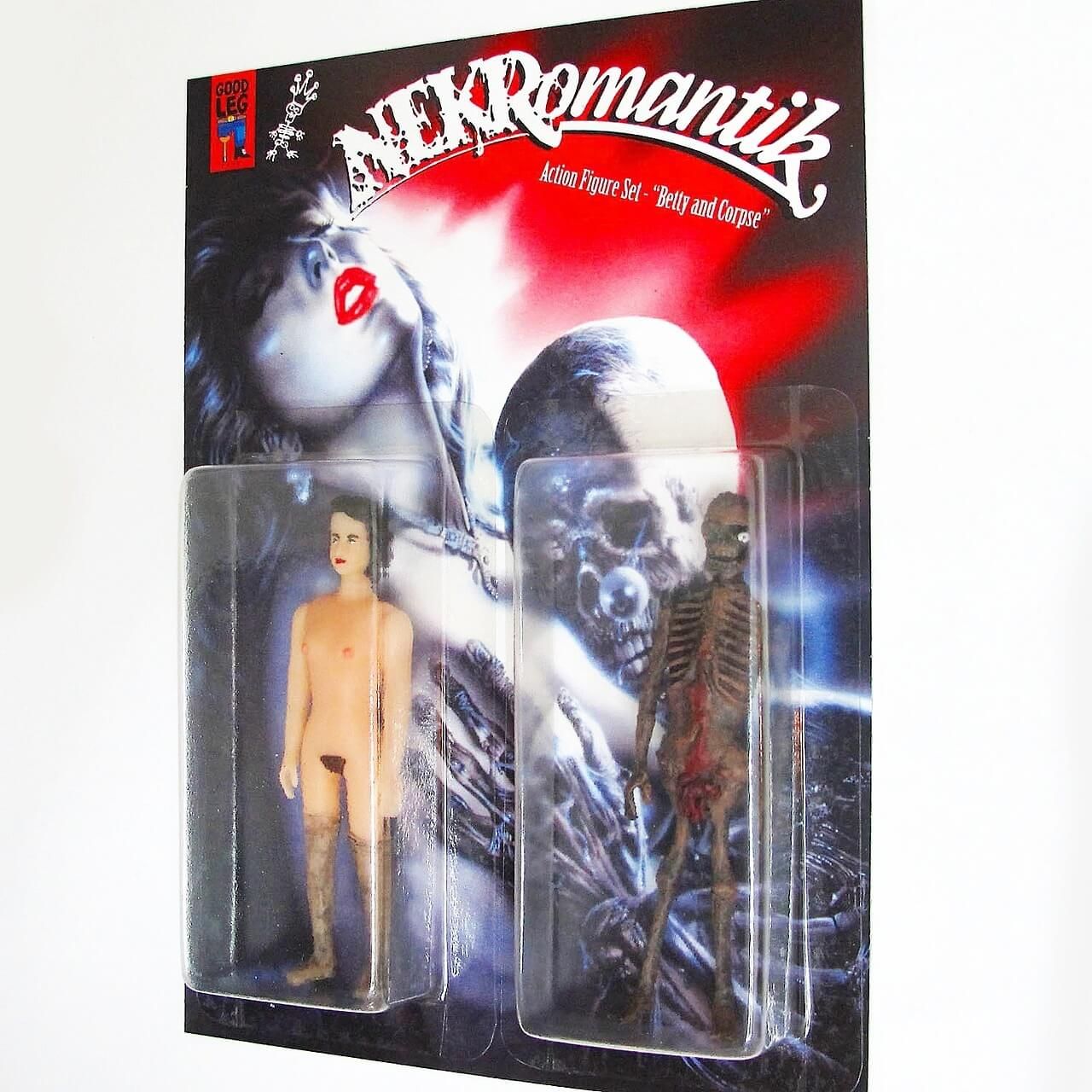 "In 1987, director Jörg Buttgereit & producer Manfred Jelinski finished filming Germany's probably most controversial genre film NEKRomantik. A lunatic love story, a macabre masterpiece, that didn't loose a single bit of its disturbing power in the last 30 years."
This piece was made to celebrate the film's 30th anniversary. The pack feature 2 hand made resin figures of Betty, and her lovely Corpse. Numbered, and signed by the director himself.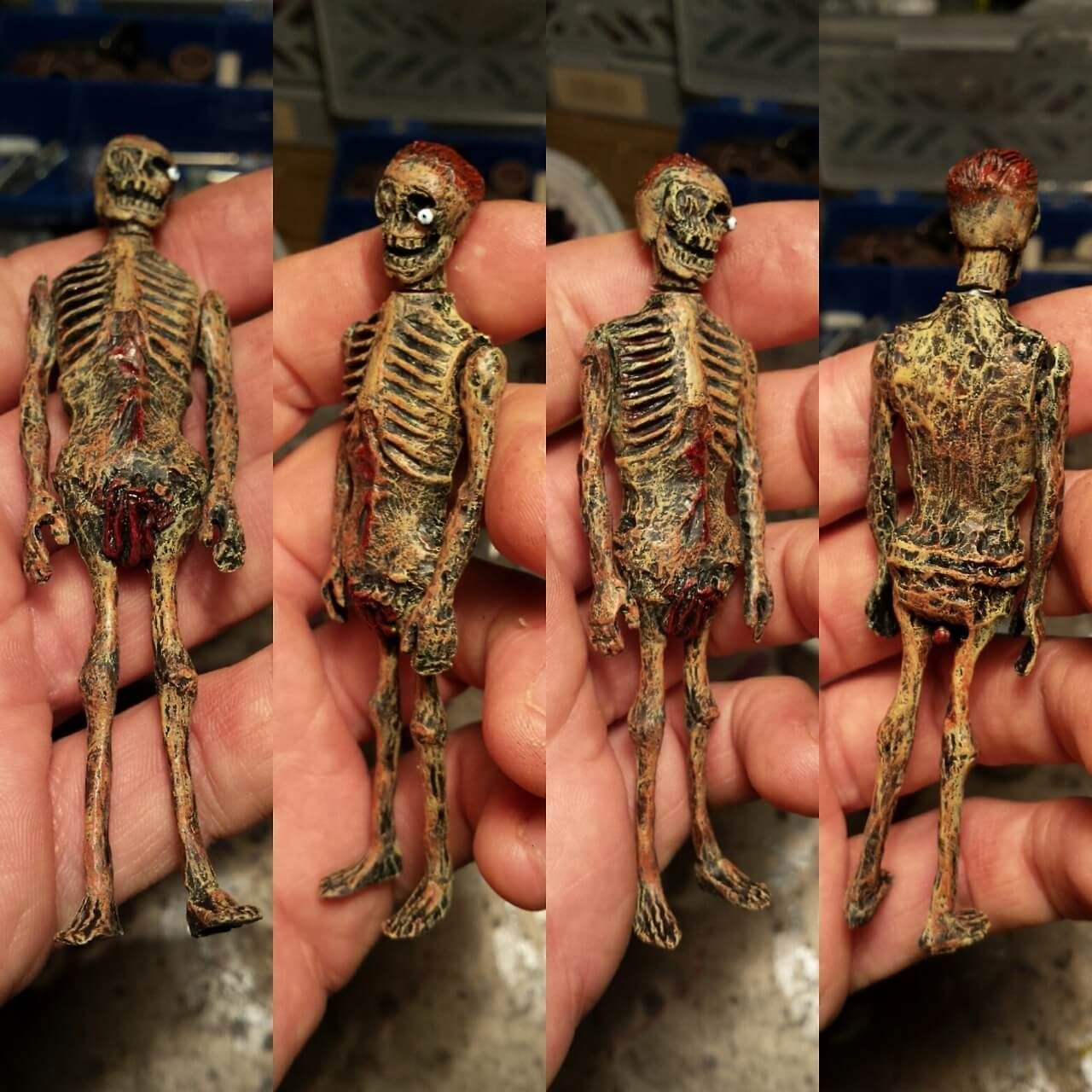 3.75″ hand sculpted resin figures, hand casted and hand painted. Limited to 30 copies!
Available for pre-order HERE for $99 (76 GPB).
[box title="Important Details"]
Price: $99 (76 GPB) + S/H.
Release date/time: Pre-orders now open.
Link to Site: http://goodlegtoys.storenvy.com/products/20600636-nekromantik-action-figure-set-betty-corpse-official.
[/box]
Follow Goodleg Toys on Twitter, Tumblr, Facebook & OnlineStore.