It's a Clam! It's an Owl! It's the Owl Clam and it's back! Inspired by the classic vibrant film processes, the hybrid kaiju appears in an all new Technicolor edition;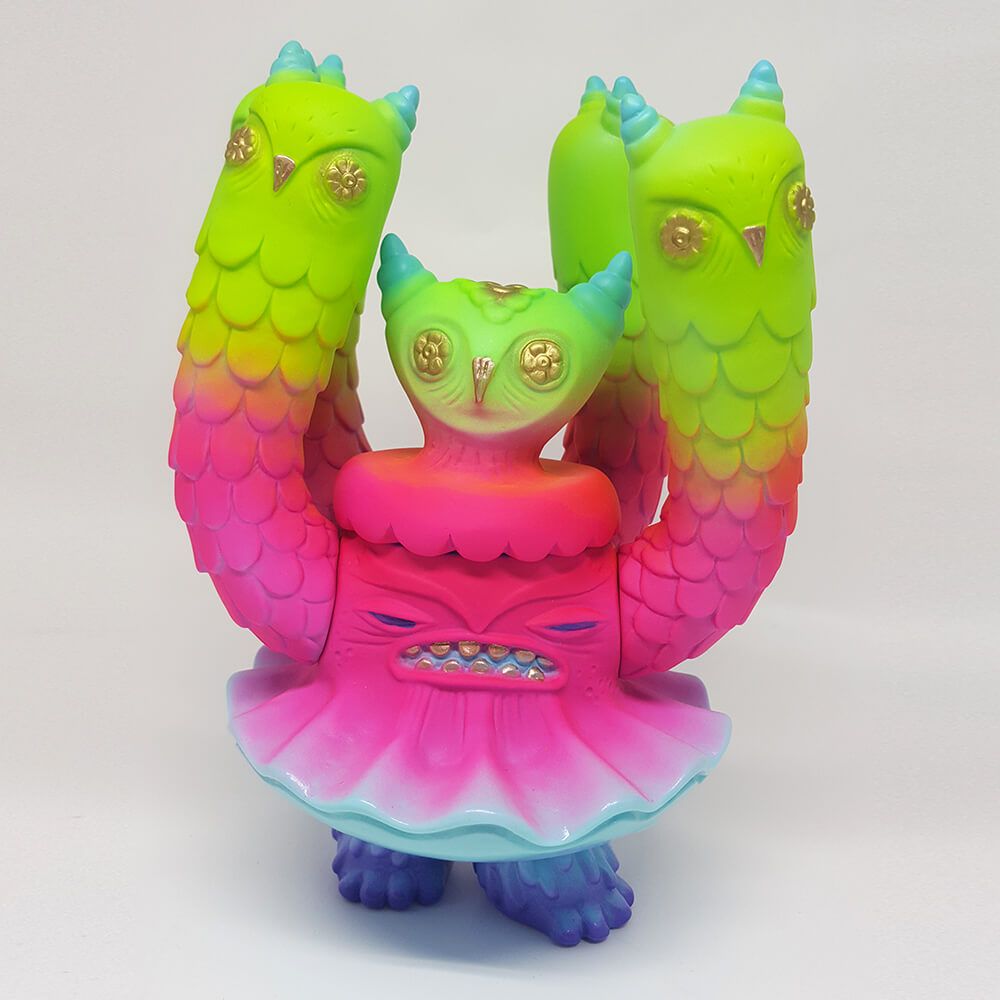 Factory-painted with hand details. Features 5 points of articulation and stands 7 inches tall;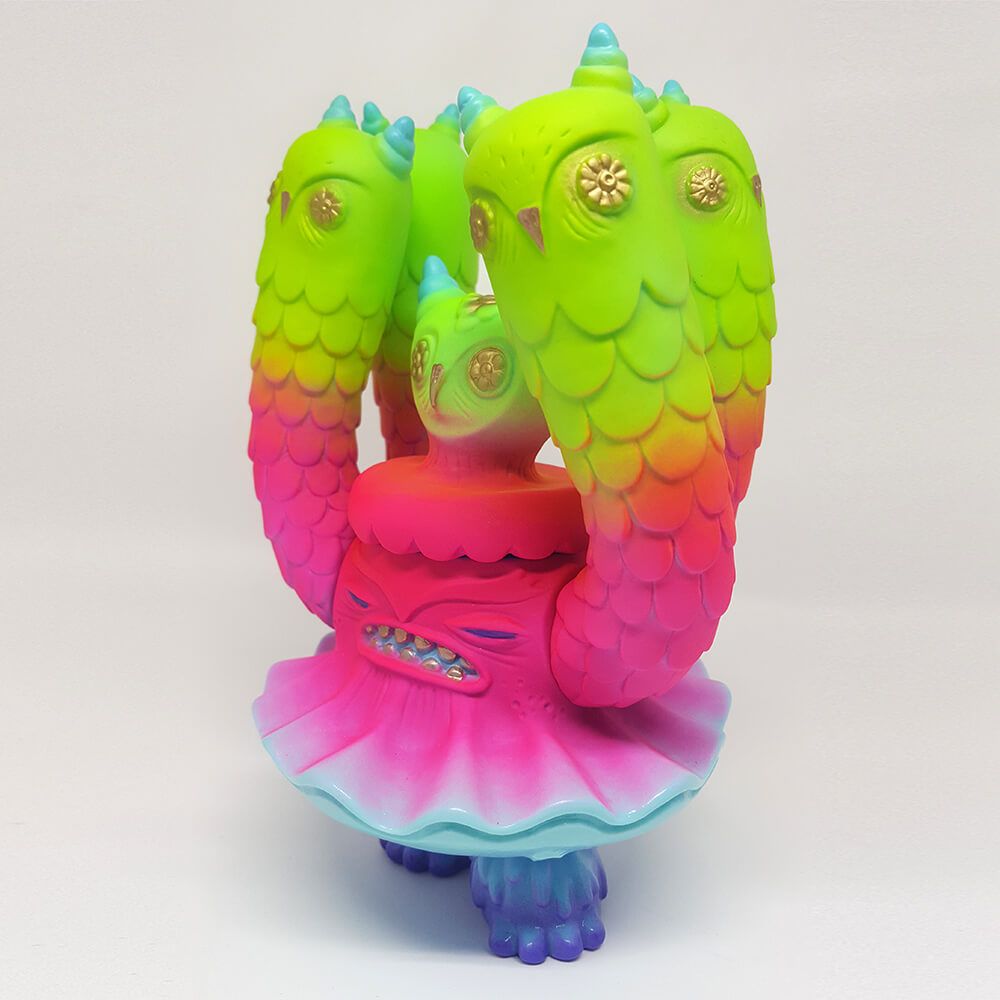 [slider source="media: 82507,82508″ limit="46″ width="1000″ height="1000″ title="no"]
Available for $110 (86 GPB). Release via email lottery starting on Friday, August 25th at 12PM PST and ending on Monday, August 28th at 12PM PST. Interested parties must email [email protected] with "Owl Clam Lottery" as the subject, paypal address and shipping info.
Good luck!!!
[box title="Important Details"]
Price: $110 (86 GPB).
Sales via Lottery, email [email protected] with:
Write "Owl Clam Lottery" in the title
Name
Shipping address
PayPal account
From Friday, August 25th at 12PM PST and ending on Monday, August 28th at 12PM PST