Straight outta space! Soar through the cosmos with the Mini Mischiefs Galaxy Edition!
The cute MINI MISCHIEFS by Naoto Hattori in a new 'Galaxy Edition' featuring a out of this world paint job of metallic purple, blue, and pink swirls and starfield highlights on black soft vinyl.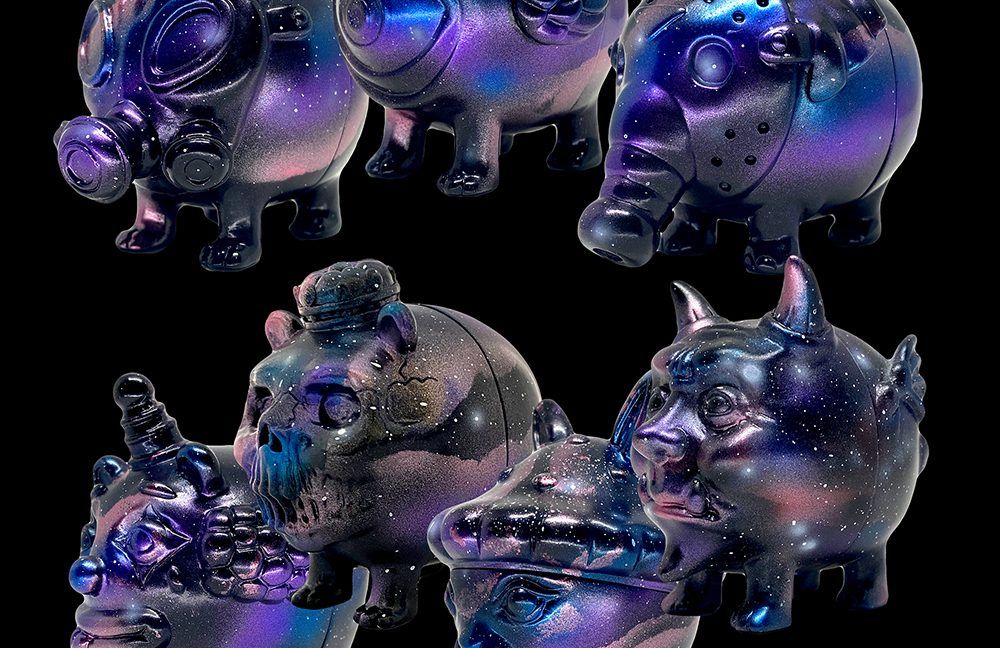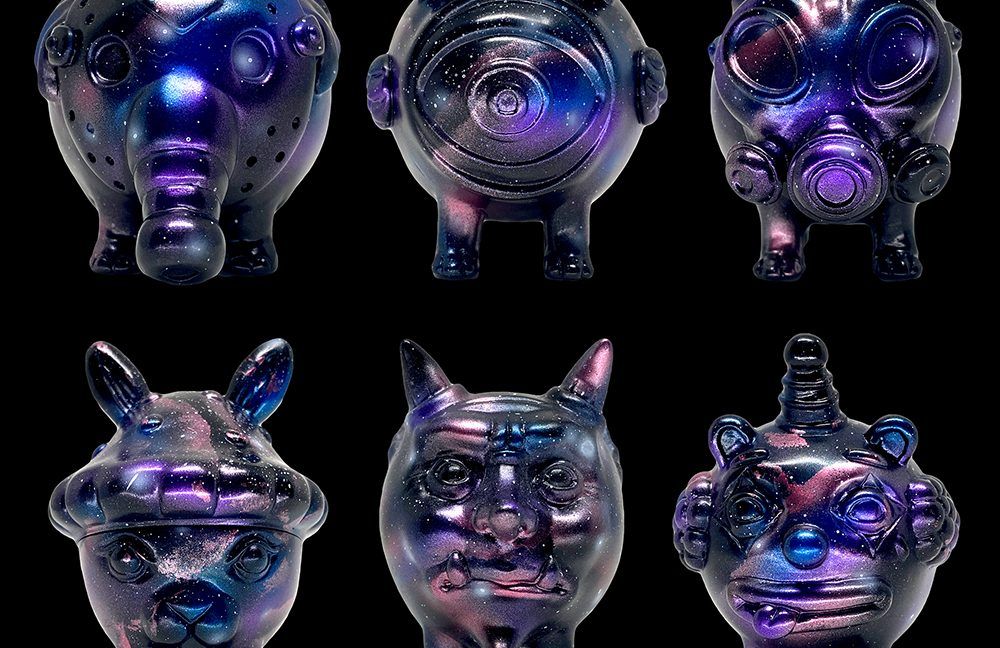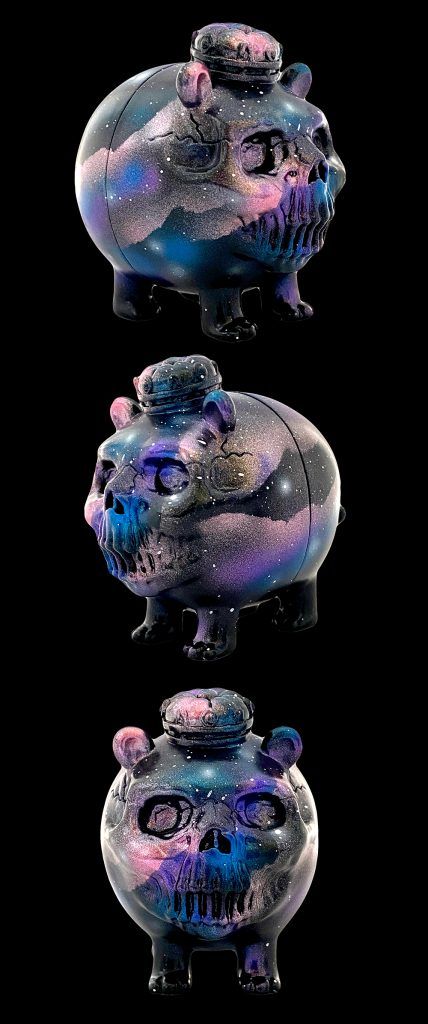 Naoto Hattori's curious cuties stand 2 inches tall by 3 inches wide and feature his signature whimsical style.
Designed by Naoto Hattori, sculpted by Macsorro, and produced by Toy Art Gallery.
Available now at toyartgallery.com for $12 each or $75 for a set of 7.