You guy can finally have Kyle Kirwan's "Willos" the wait if finally over and things are starting to settle down even though Kyle is on a huge road trip. The original pink colourway and a new Songbird colourway are now in stock with a very limited amount.
 "The kickstarter pieces are all finished up so I'm making some things available to everyone now."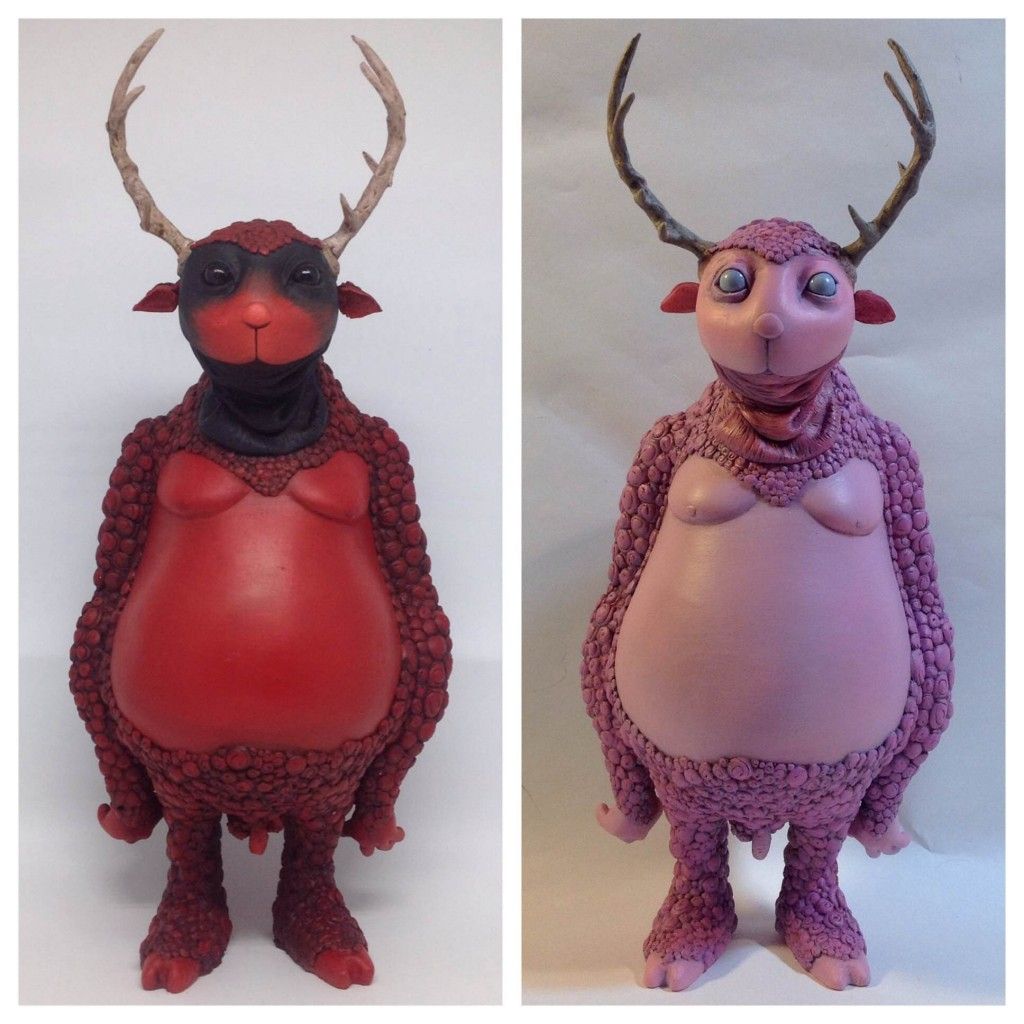 About the Mudcat Willo:
"Willo is a type of creature found throughout the world of Dor. They are found in a variety of colors from pale pink to black. There are many legends and superstitions surrounding the different types of Willos. For instance glimpsing an all black Willo means someone will die, but a pink Willo brings good luck! Willos are docile creatures ranging from five to six feet tall with curly fur and antlers. They live in every corner of Dor but are timid and shy and uncommonly seen."
Both priced at $100.00 each at http://kylewkirwan.storenvy.com/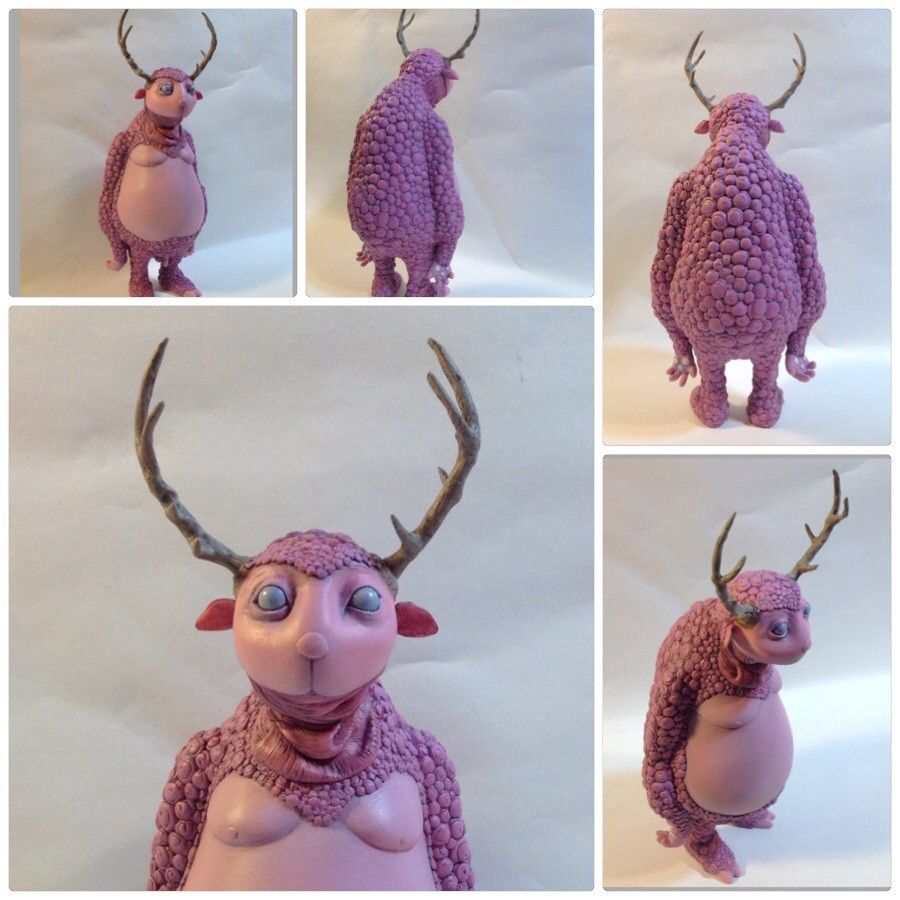 Kyle is currently not based out of anywhere at the moment – his girlfriend, his dog and Kyle are taking a slow route to Designer-Con in a 24ft RV named Sandwich. Along the way they're hitting up as many designer toy stores and galleries as they can and writing them up on their travel blog (http://daretopee.wordpress.com). Which is pretty damn cool, right! Hopefully see you at DCon, Kyle!
You can find Kyle via Instagram and Twitter.