April Elliott aka MaloApril got us with her eyes and her trademark purple and blues colour palette as April takes on the classic Kidrobot Munny. But guess what it's living at TTC headquarters, Yeah we are a little biased as it's ours but you can't deny this custom Munny isn't fantastic and has a pristine finish. Over the years we've seen April's customs up close but never had the opportunity to own one until a few months ago and its the truth, in hand they are even better than photos that we have been showing you all for the past few years.
Crisp lines and signature big eyes are always an easy spot that its Aprils work. But on this custom can you see the light air bush on the face giving a little glow to the cheeks. Aprils added a some sculpt on the flowers and beneath a skull! If you want a great custom from April you can find her via Instagram,Facebook , Google+ tell her The Toy Chronicle sent you. Please check out other great customs on different platforms that Aprils worked on below are a few examples.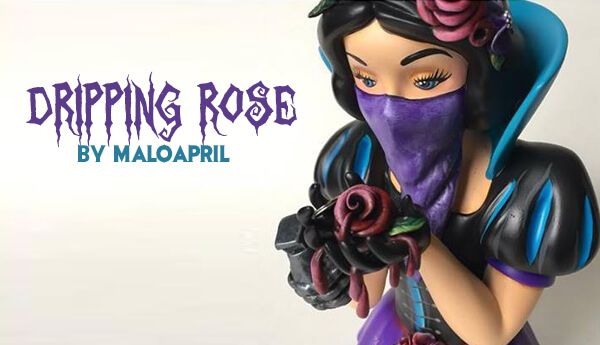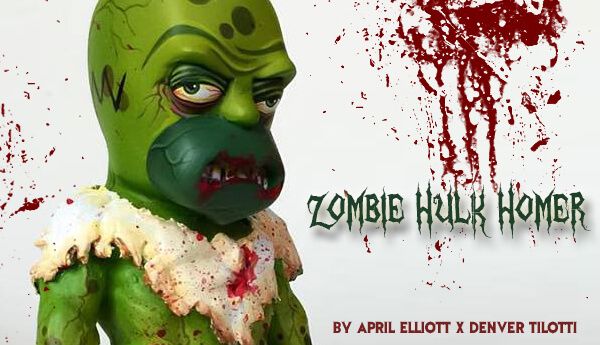 If you want to get your Designer Toy news first, you should look to download our new TTC Mobile App. Designer Toy news direct to your smartphone. No dealing with social media algorithms. It's FREE! 
Big thank you to April for this wonderful custom Munny.