How does one make an original better (personal opinion) Hand it to Artist – Illustrator – Pokemon Trainer – Sith Lord – Jurassic Park Ranger – Disney Enthusiast Jared Flores of  Jared Circusbear! We hold our hands up and say we don't cover Jareds customs as much as we should, but Jared smashed it with his custom Ron English "Mc Supersized". One of the best customs we've seen and Jared signature depth of colour and depth of field has helped the extra sculpt (extra beef patty, HA)  that Jared has added.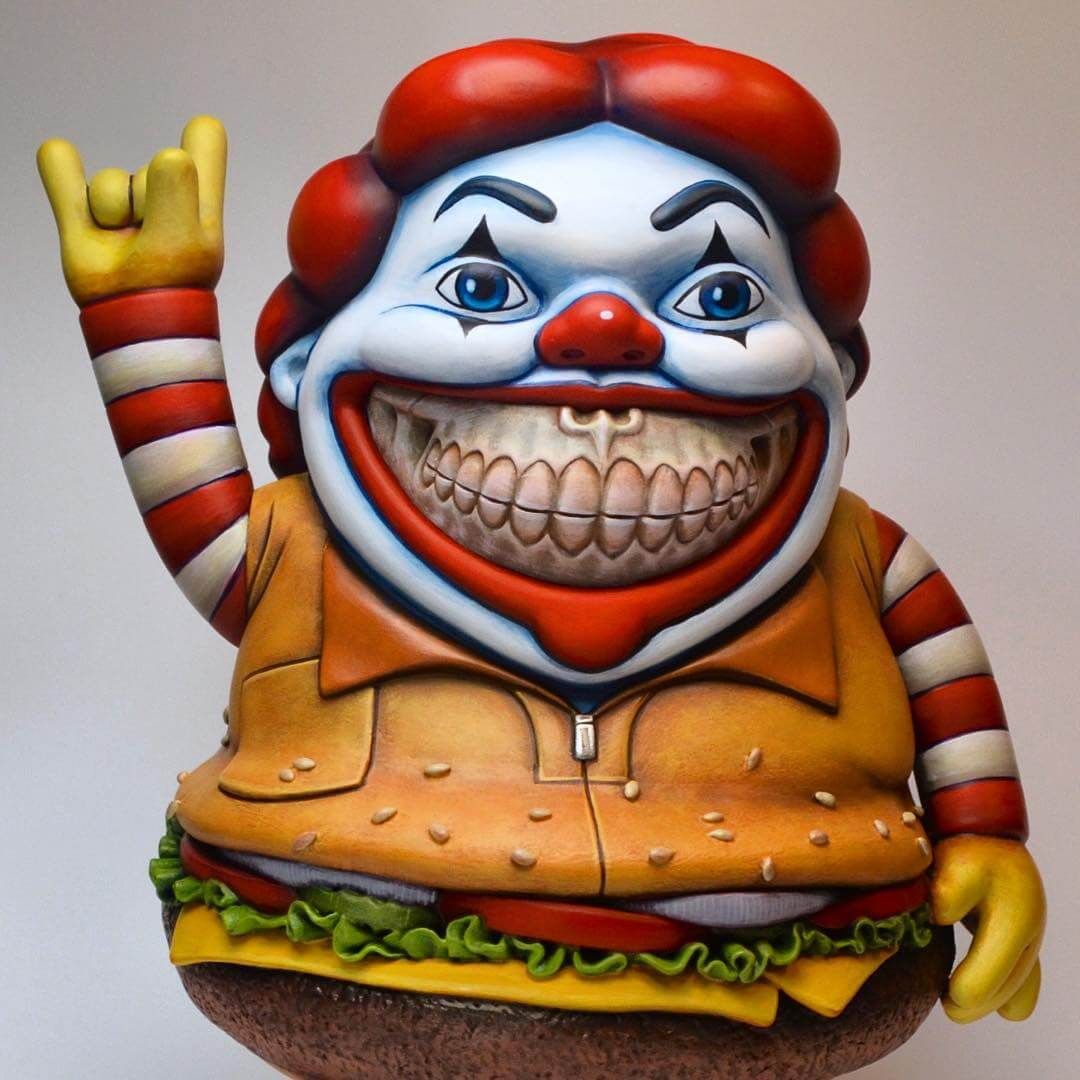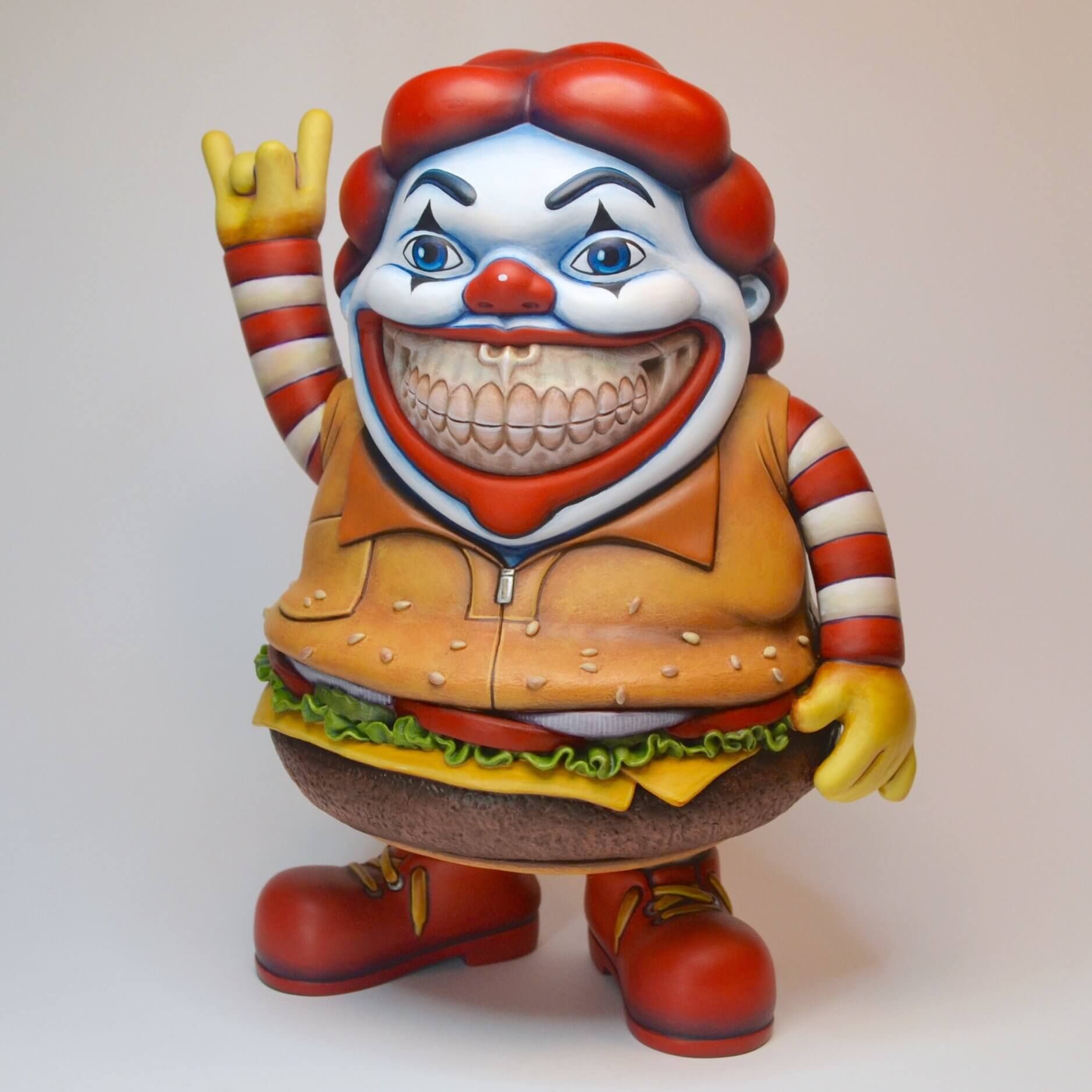 Check out the work in progress from Jared below.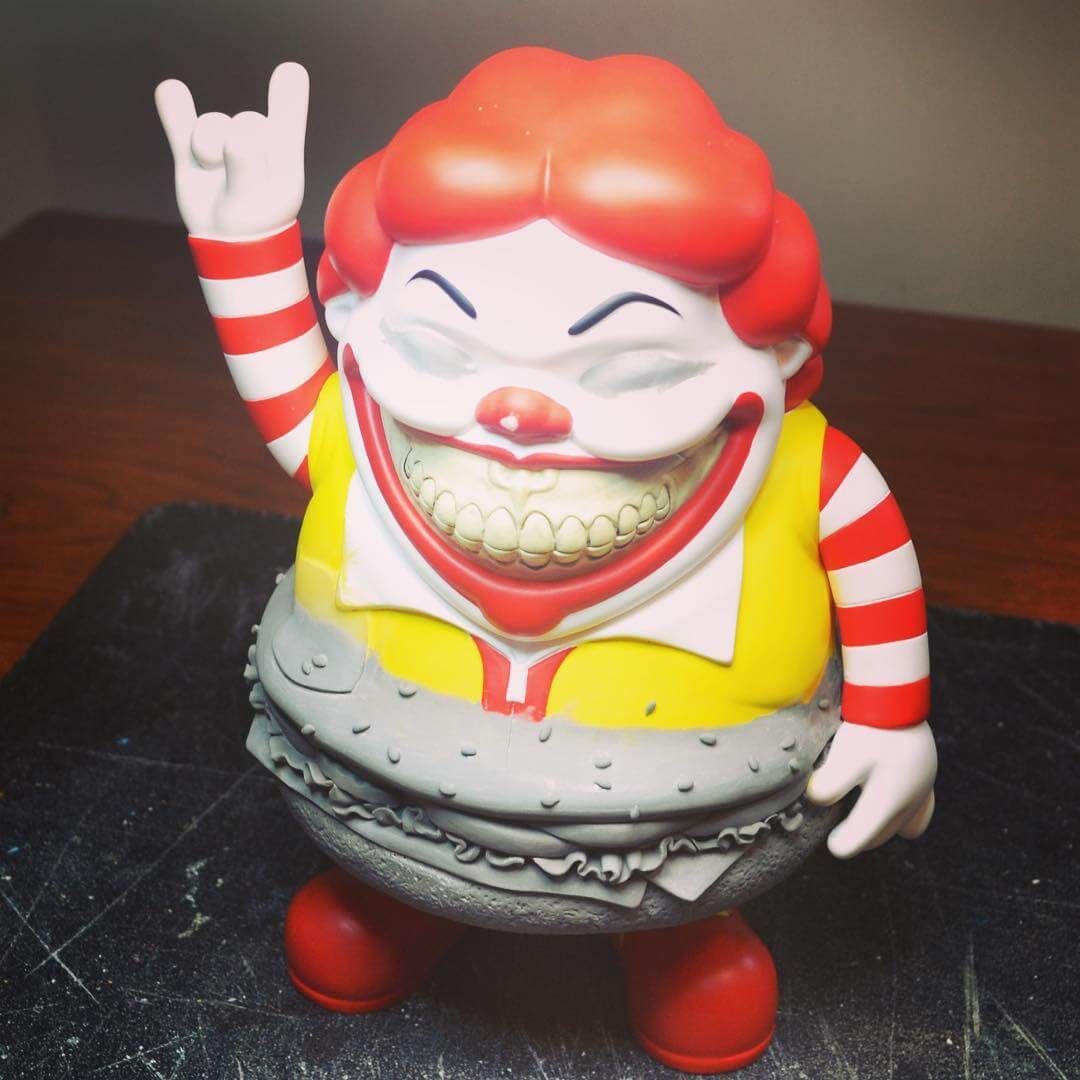 Beautifully painted right? We think its much better than the original and if we had a Ron English "Mc Supersized" laying around, Jared would be the first to get the call for a commission. Looking for something from Jered like this Burger Boy? interested in commissioning a custom design or painting hit Jered up HERE http://www.jaredcircusbear.com/about 
If you want to get your Designer Toy news first, you should look to download our new TTC Mobile App. Designer Toy news direct to your smartphone. No dealing with social media algorithms. It's FREE! 
Find Jared at http://www.jaredcircusbear.com/, Twitter, Instagram and Facebook.