Faster than a speeding bullet. More powerful than a locomotive. Able to leap tall buildings in a single bound."Look! Up in the sky! It's a bird! It's a plane! It's MR X Labubu! HA. Marvel would be dreaming of having Kasing Lung's Labubu added to the team. Forget the Avengers MR X Labubu is here! As a part of POP MART's Membership Day Event that's happening next week. One major tease has been shown with MR X Labubu by Kasing Lung x How2Work x POP MART!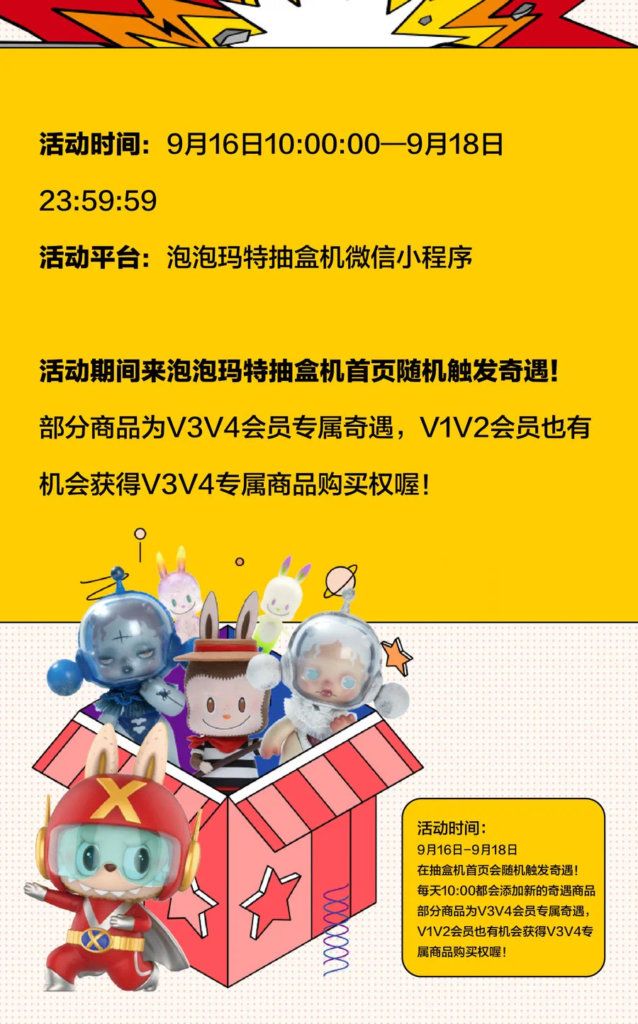 WHEN: 16th – 18th Septemer via https://popmart.tmall.com
For further details visit POP MART.
https://popmart.tmall.com, and International STORE https://popmart.aliexpress.com/ please contact and support your official local retailer.
You can find Kasing Lung via Facebook  and Instagram.
Find POP MART on Facebook/ and Instagram.
You can get your daily Designer Toy fix from our TTC Mobile App. It's free too! FREE! Download on the iPhone or Android smartphones. Search for "The Toy Chronicle" and all your Designer Toy wishes will come true! Pretty much.
Did we fail to mention IT's FREE.