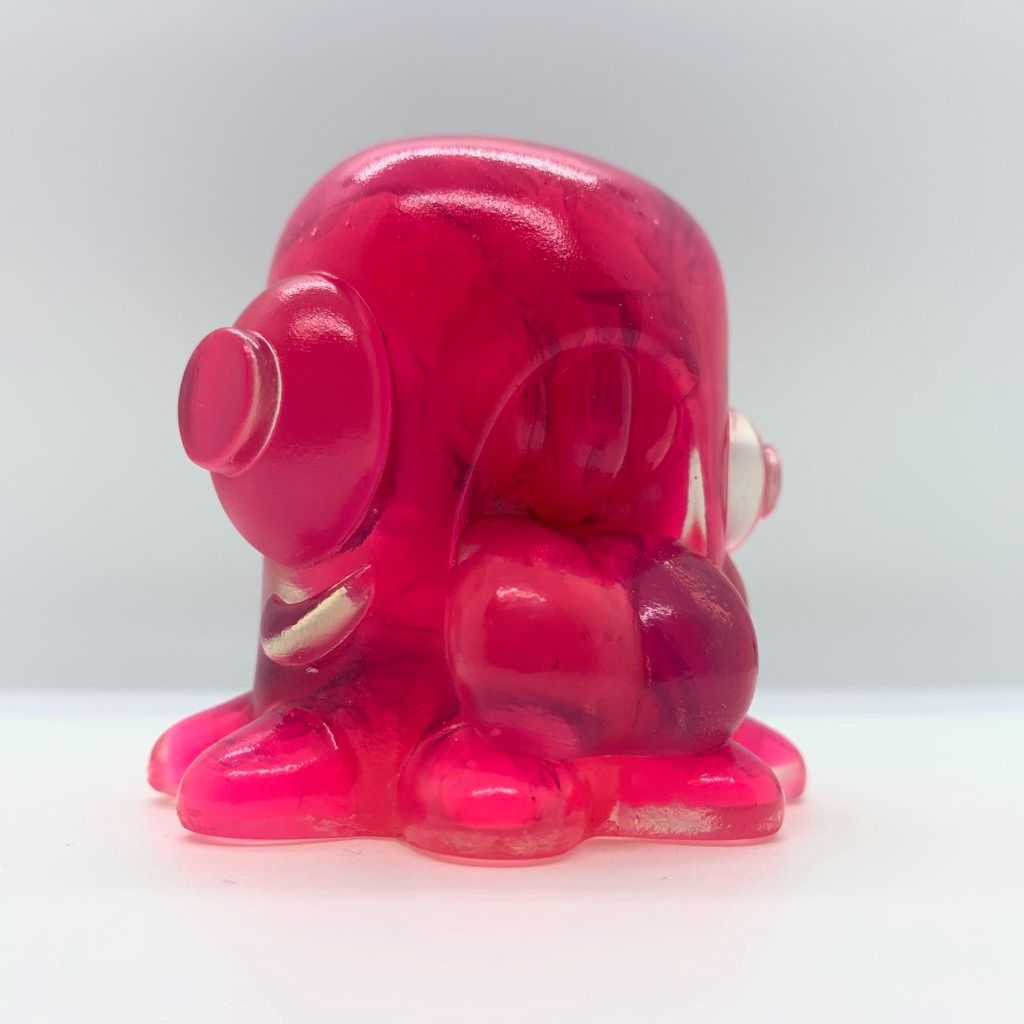 Collaborations are what makes the Designer Toy world go round, and a new collaboration between two friends – Resin Rookie & 5th Turtle will be released in a short while. Mr Wiggles GITD is a double cast release. Originally sculpted by 5th Turtle and double cast by Resin Rookie.

Mr. Wiggles is due to drop at 5pm GMT today, limited to 12 pieces, where 6 will be available online HERE. Each stands at 2.5inches tall and priced at $50 + shipping.
If you are attending Assembly Required in Asheville, NC, there will be six available at the 5th Turtle booth.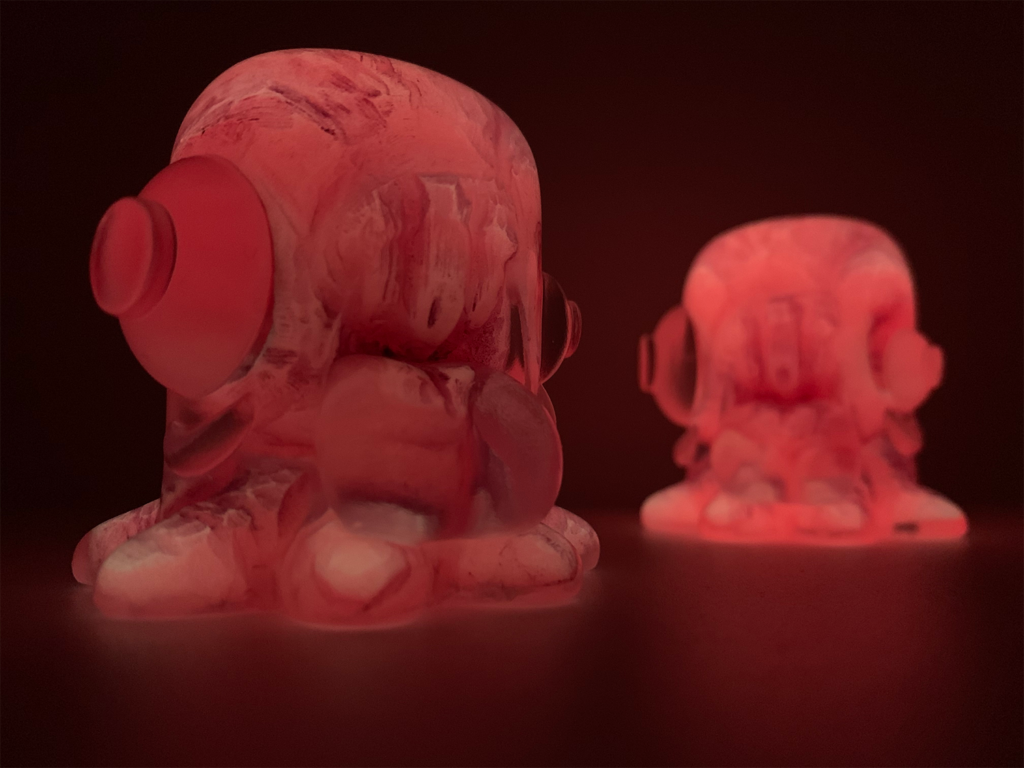 ---
Resin Rookie Social Media
Facebook: https://www.facebook.com/resinrookie/
Instagram: https://www.instagram.com/resinrookie/
---
5th Turtle Social Media
Instagram: https://www.instagram.com/5thturtle/

---
If you want to support The Toy Chronicle, we have a number of options available to you. We have started to stock a wide range of releases that we think you will enjoy. Ranging from production pieces from Superplastic, to original pieces from our favourite artists. Purchasing one of our pins also really help. A quick, cheap way to also support the TTC is by making a small donation. These can all be completed below through our online shop. We appreciate all the support! Thanks!