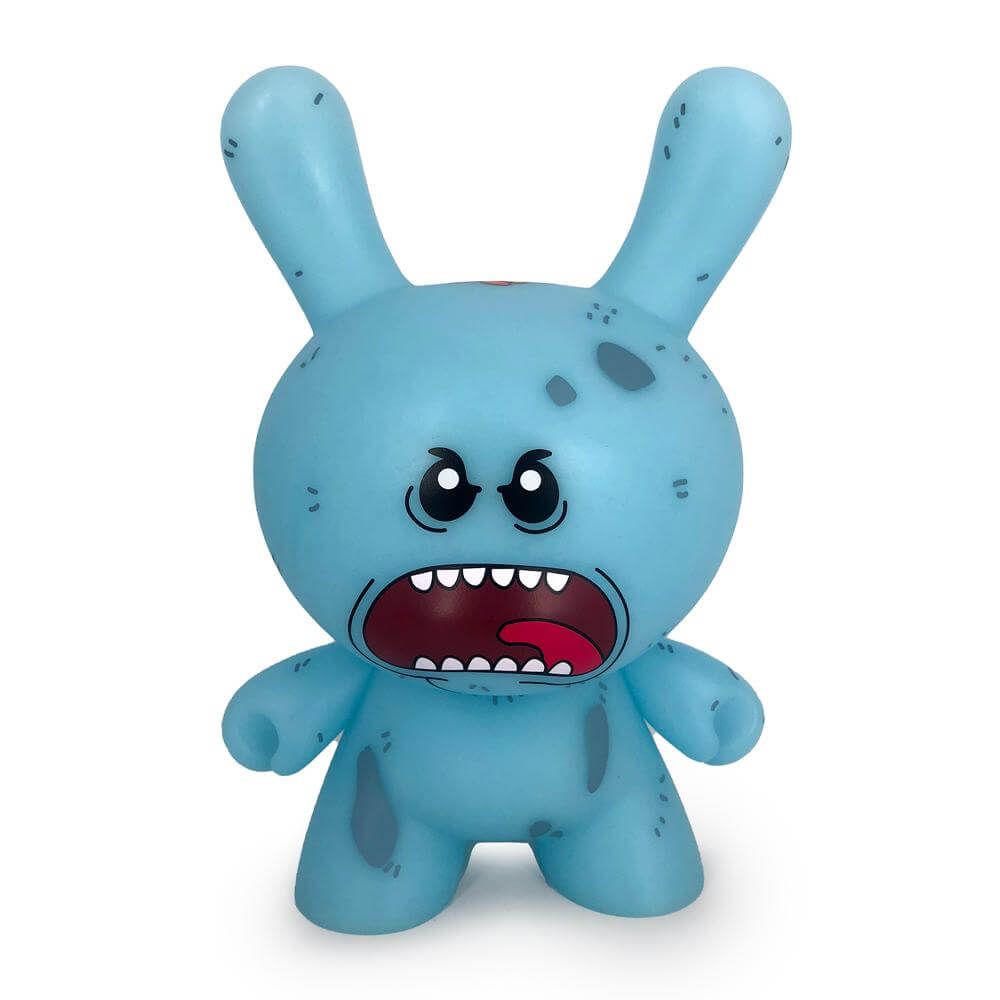 Existence is pain! Not usually a fan of licensed designs on the Kidrobot Dunny platform. Something about it doesn't quite sit right. The simplicity of the design on the new Mr Meeseeks, from hit show Rick & Morty, definitely caught my attention. It's a character I know well enough to recognise it works on the Dunny. It's probably recognisable by a million kids in Hot Topic too, if such a release was to hit their shelves. Let us know what you think in the comments below!
This new 8inch Dunny by Kidrobot of Mr Meeseeks is now available for pre-order, with an expected ship date in Fall/Autumn 2020 (Sept-Nov ish would be our guess). The Mr Meeseeks is priced at $59.99 and can be bought from the Kidrobot site using the button below…
---
Kidrobot Social Media
Facebook: https://www.facebook.com/kidrobot/
Instagram: https://www.instagram.com/kidrobot
Twitter: https://twitter.com/Kidrobot
---
If you want to support The Toy Chronicle, we have a number of options available to you. We have started to stock a wide range of releases that we think you will enjoy. Ranging from production pieces from Superplastic, Unbox Industries & POP MART, to original pieces from our favourite artists like Sank Toys, Quiccs & Czee13. Purchasing one of our pins also really help. A quick, cheap way to also support the TTC is by making a small donation. These can all be completed below through our online shop. We appreciate all the support! Thanks!