The mid-autumn festival is just around the corner and we did not see this coming! Mooncakes vinyl figure! With official kicks to go with it. Benson Wong of Steppyplus is the mastermind behind this "MOONCAKE with Two Yolks". Powered by Devil Toys MOONCAKE with Two Yolks will be coming in two versions, "snow pastry" ( Cantonese translation LOL) and the classic Mooncake. Having ASICS TIGER as an official collaboration was a major coup for Benson Wong of Steppyplus. Guess this MOONCAKE will never expire, HA. Check out the photos below and the neat idea of having the ability to be split apart and Benson not forgetting to include the classic plastic knife that is a staple in most classic Mooncake tins. WARNING we don't share our Mooncakes.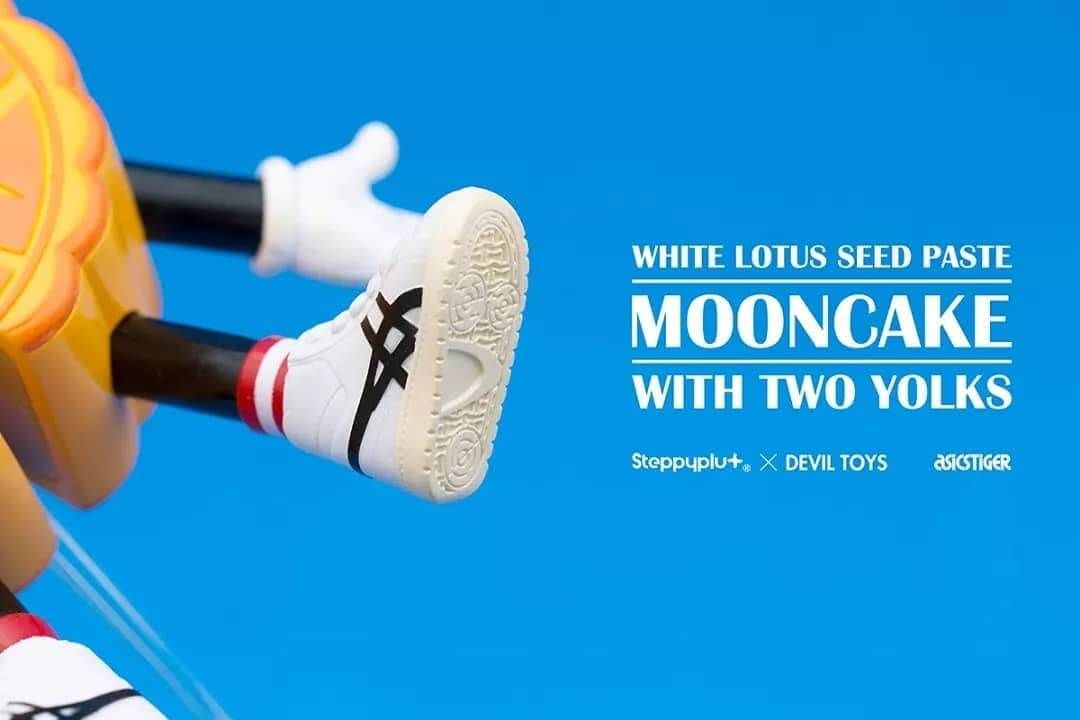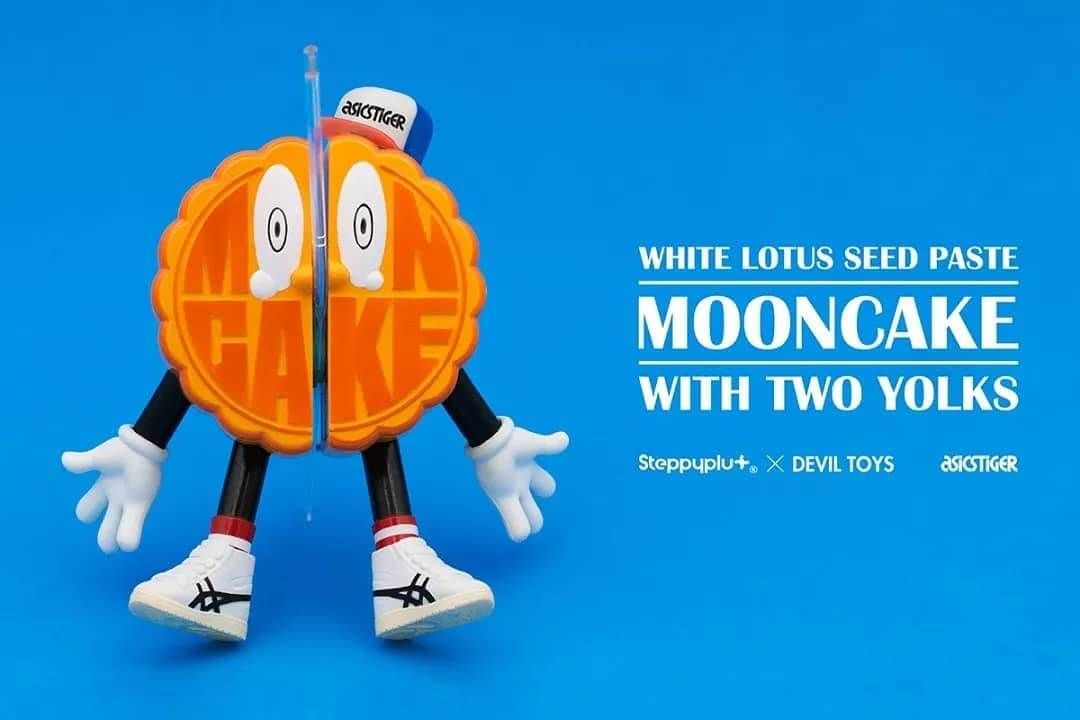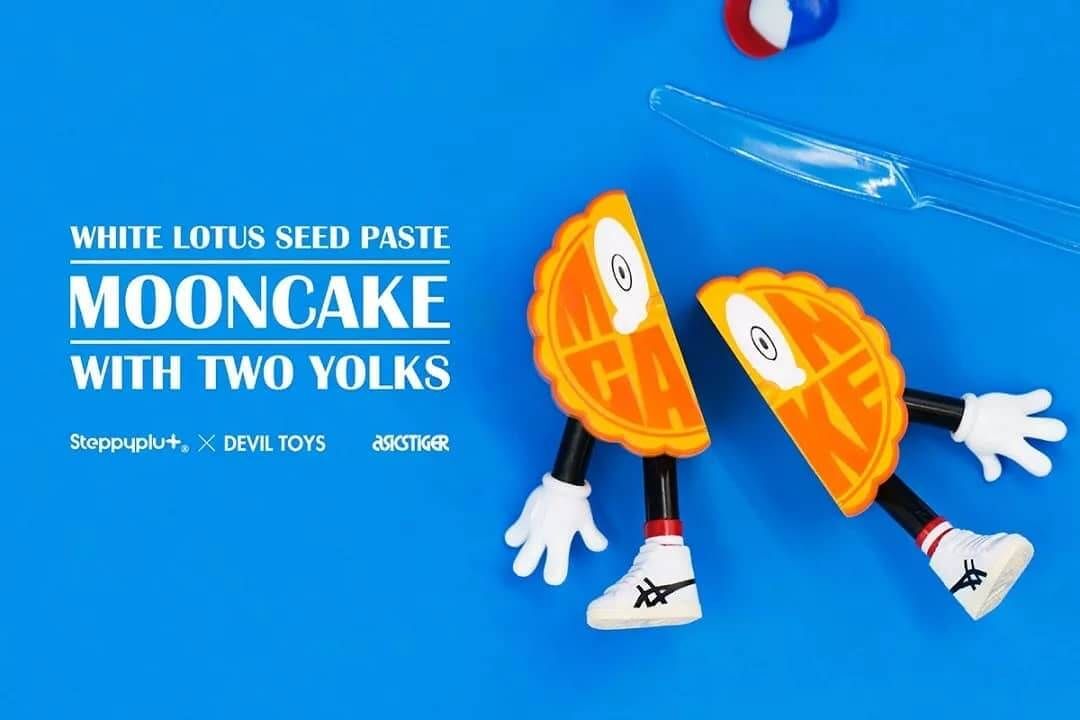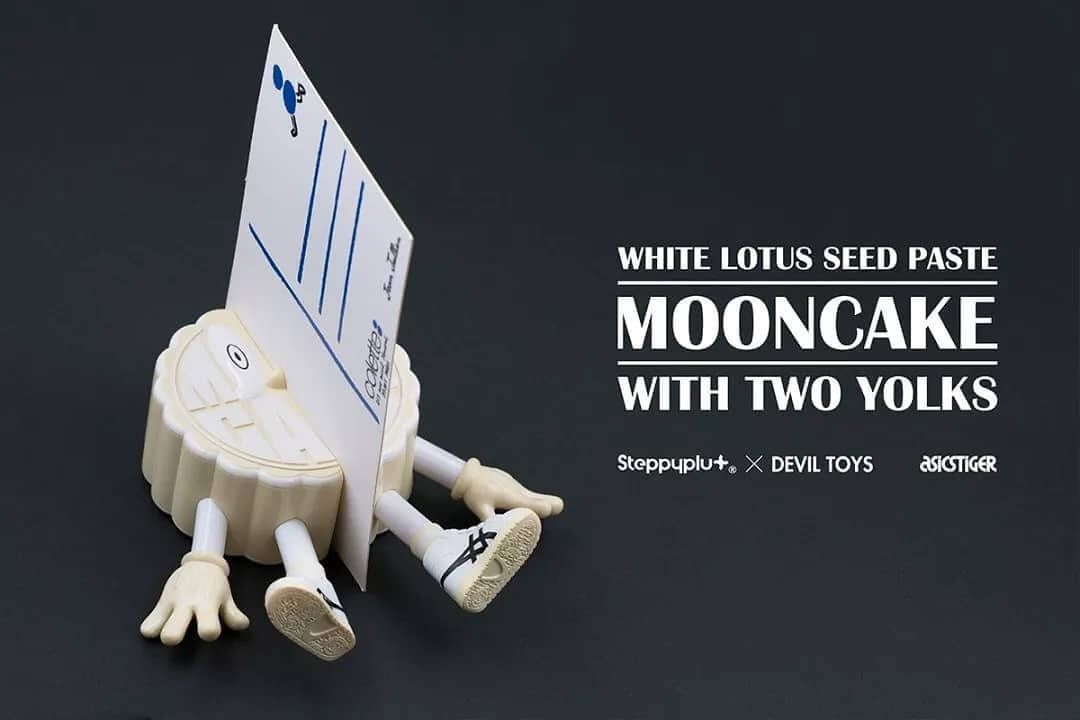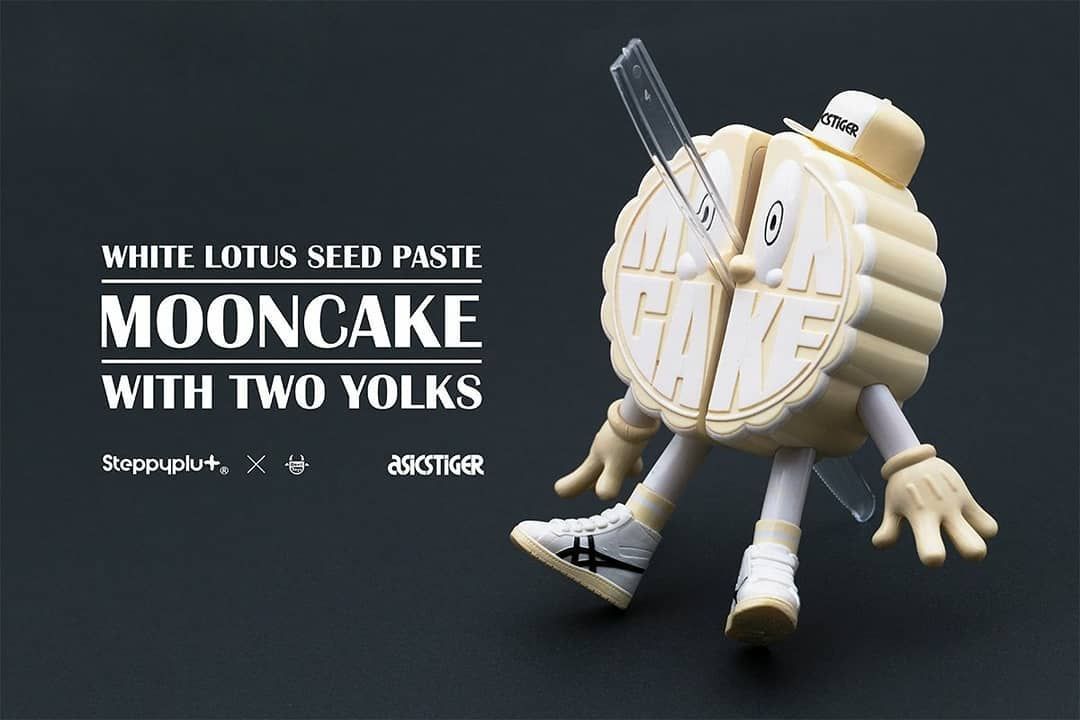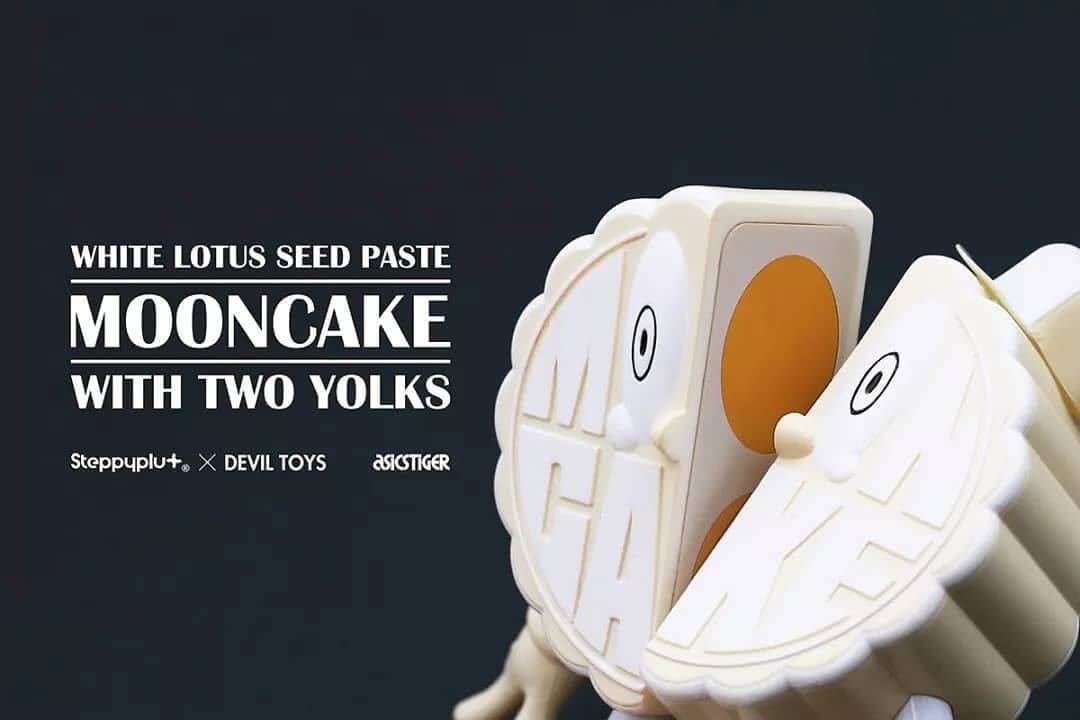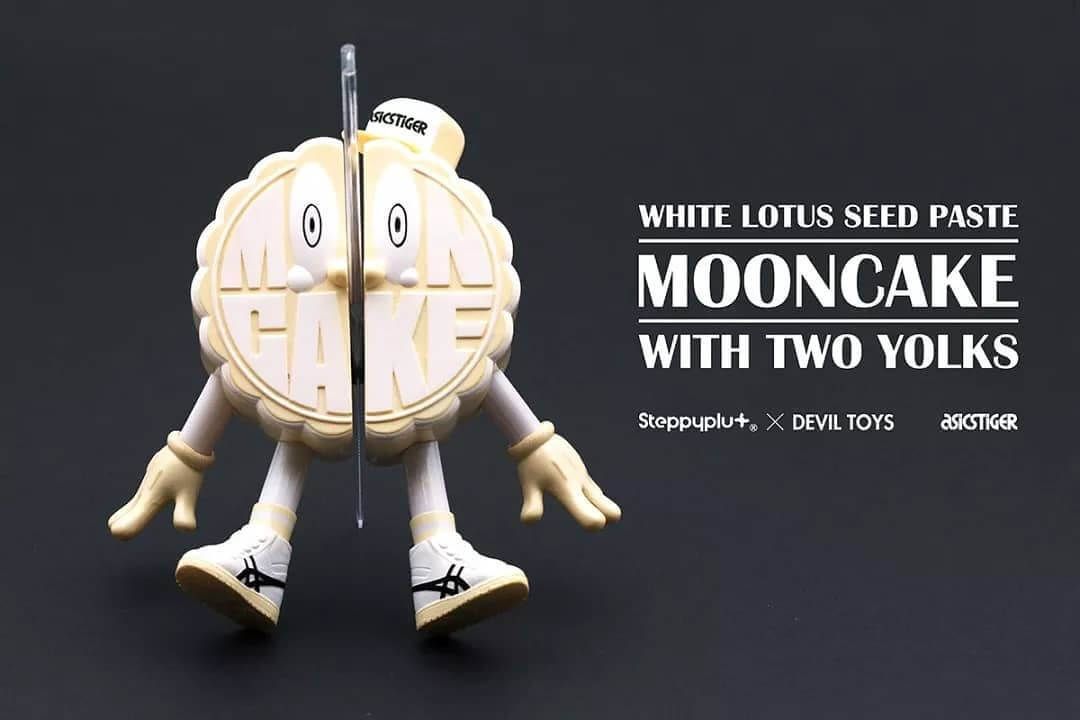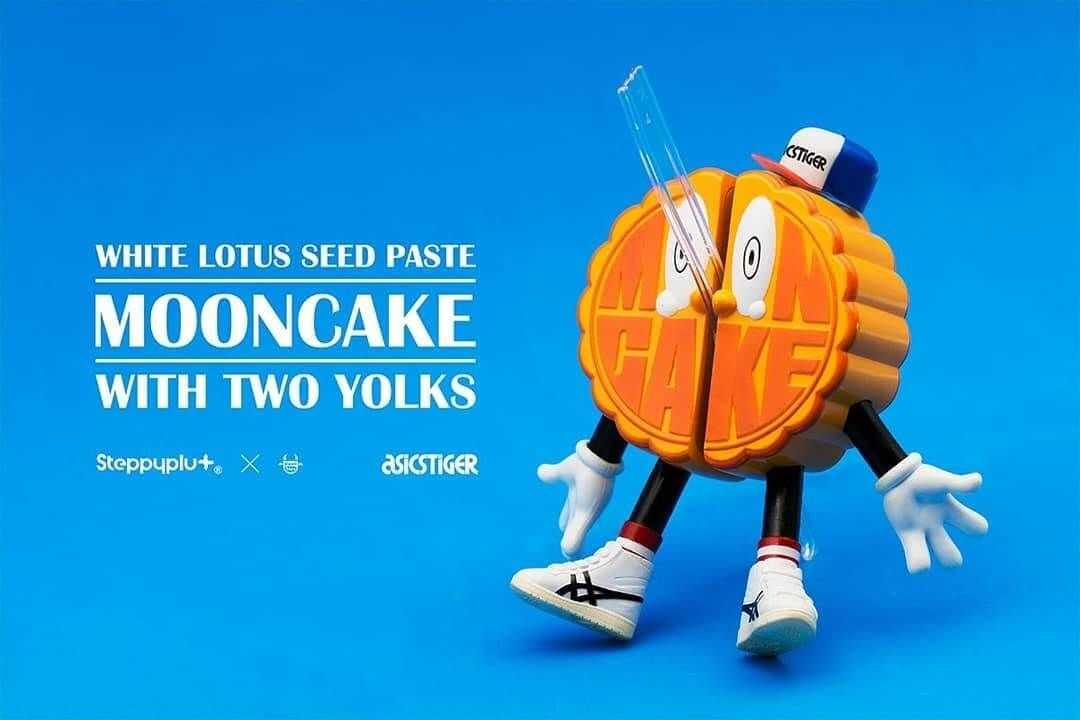 Right now we don't have any other release info especially for collectors in the west. Be just to check back as we will keep you updated. For China collectors head to https://steppy.taobao.com/ priced at ¥ 489 for a slice of the action. Have a wonderful mid-autumn festival.
Steppyplus is a subdivision of Steppy, one of the leading urban lifestyle channels in China & known for it's keen focus on design and the manufacturing of innovative lifestyle products.
Find Benson via Facebook and Instagram.
If you want to get your Designer Toy news first, you should look to download our new TTC Mobile App. Designer Toy news direct to your smartphone. No dealing with social media algorithms.
It's FREE!