Hong Kong artist William Tsang joins the guys at Unbox Industries once again and ready to release something pretty different compared to his beast of a releases the "Oni Warrior" and his part in the "Artion Association" etc. William Tsang known for his ongoing collaborative project Zu & Pi and part of the renowned "Brotherfree" Collective with Kenny Wong who helped champion the first generation of HK art toys. William wanted to produce a project that had a truly 'toyetic' feeling and introduce the world of art toys to a more universal demographic by capturing the flavour of action figures you would find in a toybox of the 1980s. William Tsang and Unbox Industries present to you FROG Versus MOS. Oh, check out the freaking COOL packaging! It's outta this world.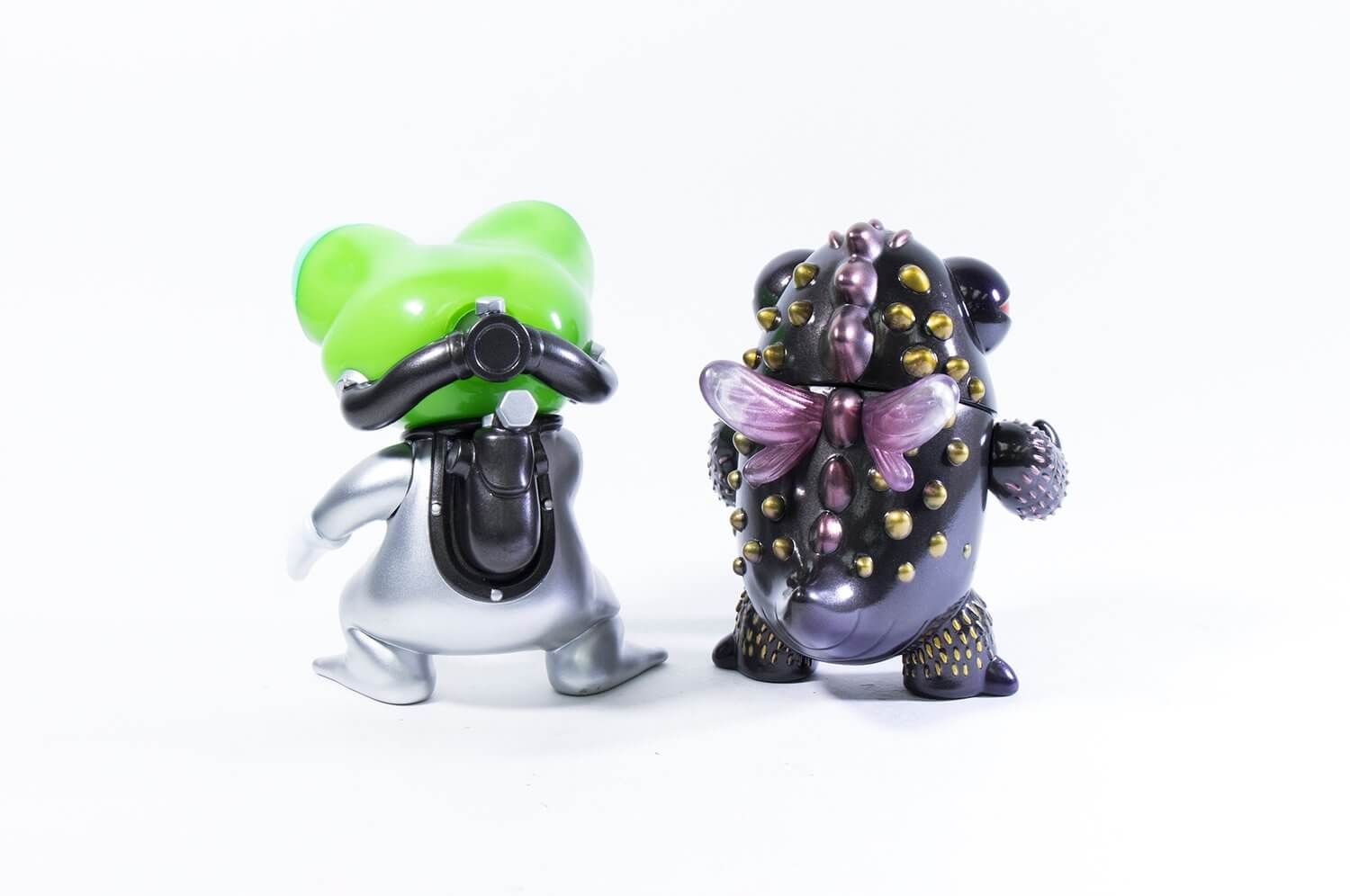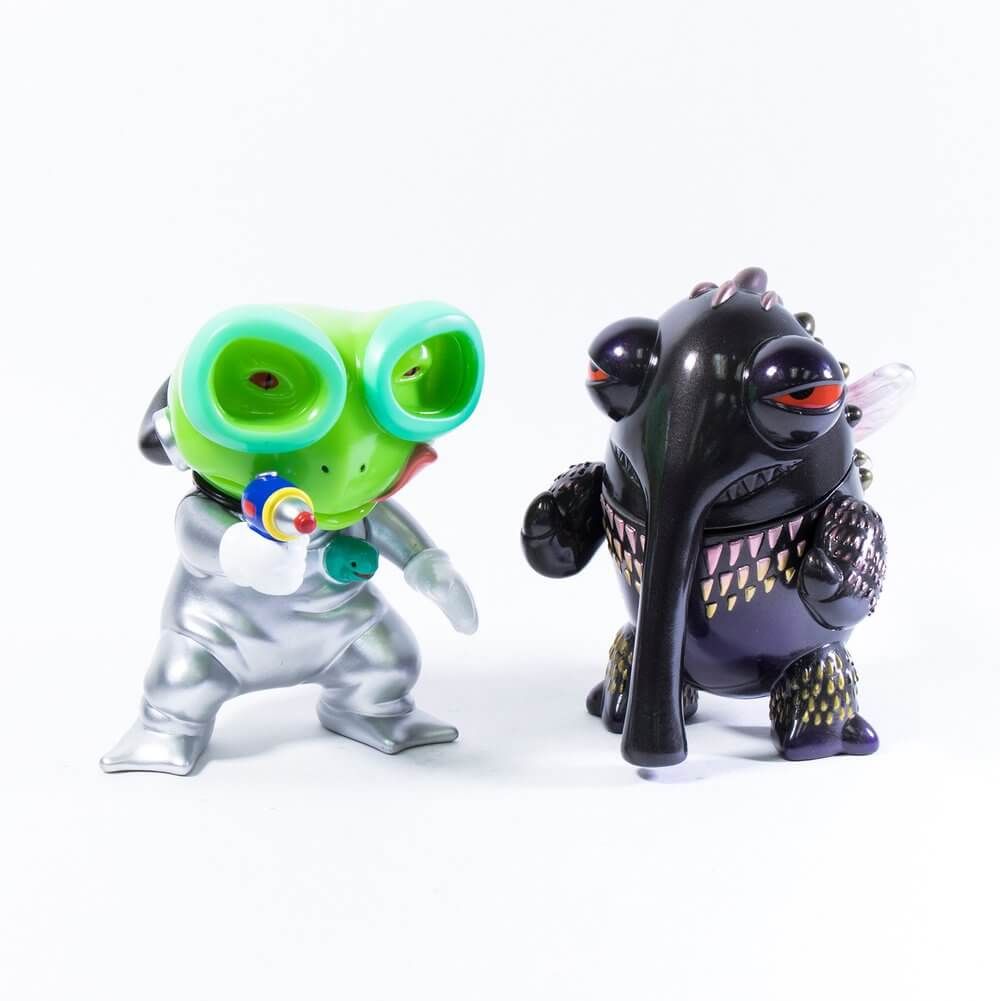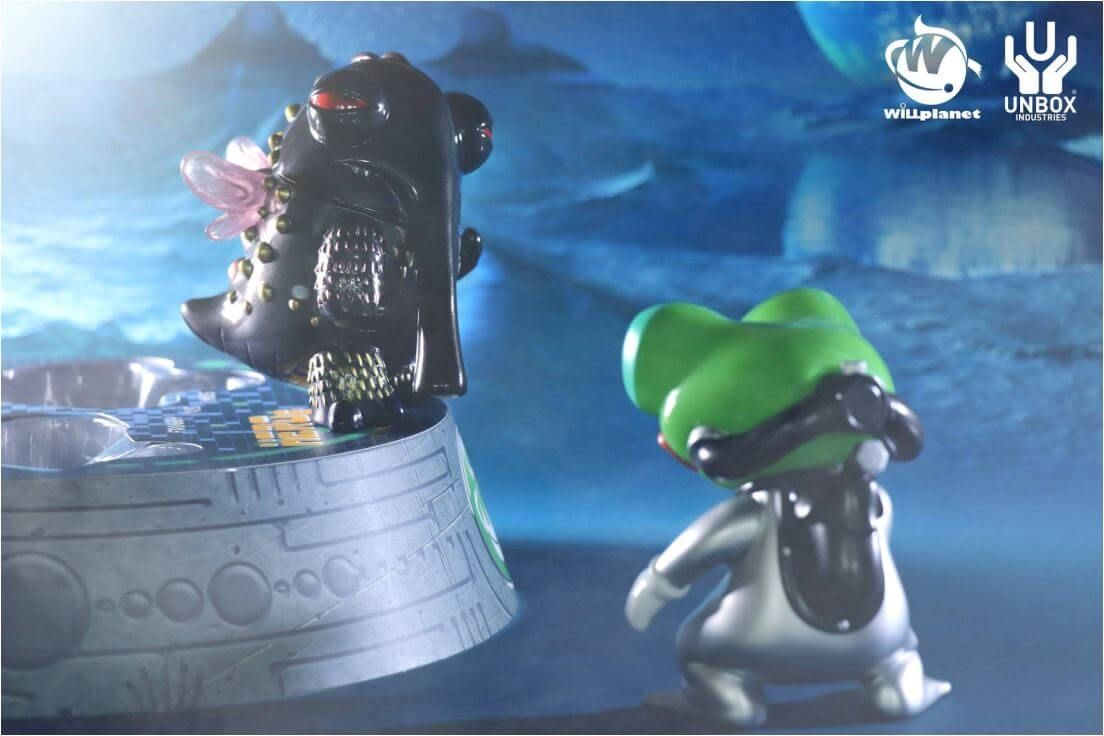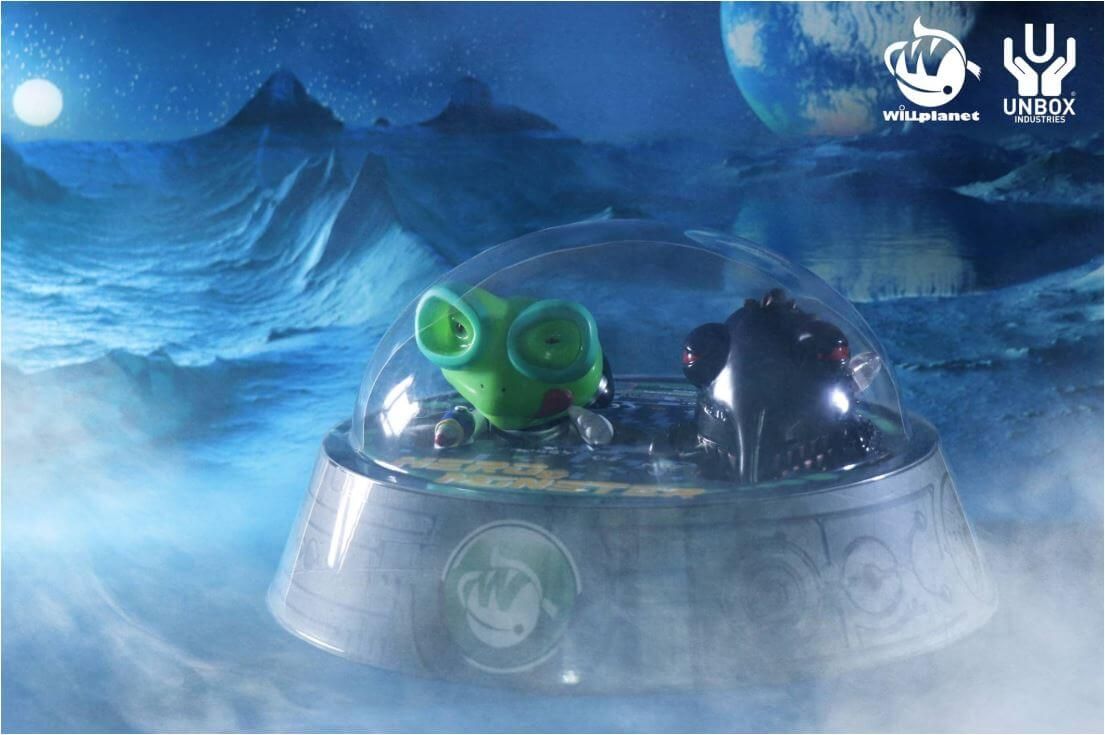 SIZE: APPROX 12CM TALL
MATERIALS: SOFT VINYL
WHEN: ON SALE SATURDAY 22ND SEPTEMBER 2018
BST: 15:00PM
HKT: 22:00PM
EDT: 10:00AM
PDT: 7:00AM
JST: 23:00PM
WHERE: http://store.unboxindustries.info/products
PRICE: $62
You can get your daily Designer Toy fix from our TTC Mobile App. It's free too! FREE! Download on the iPhone or Android smartphones. Search for "The Toy Chronicle" and all your Designer Toy wishes will come true! Pretty much.
IT's FREE.

http://store.unboxindustries.info/ for more vinyl goodness.
Find William Tsang x Steven Choi on Instagram and Facebook.