First seen at last months TTF2020, was MAR2INA – 夢裡那兔 present her MON2 with a twist! Linking up with the folks at Ninishou studio to present to you all the Future Edition of MON2 special edition for TTF. Time travel to the present day and MAR2INA is giving you the chance to own MON2 – FUTURE edition! Allocated especially for collectors who couldn't make it to TTF!
With the fall of the steam industry era, after a hundred years, the high-tech era is coming! Even though the environment has become digitized, almost everything is replaced by Computers.MON2 still holds the spray cans tightly in her hand, she always adheres to her belief and continues to creat. Because she is convinced that only artistic creation can never be replaced by a computer.
作品資訊 / information
4500 TWD / 168 USD
尺寸SIZE :12cm
數量QUANTITY :40 pcs
材質Material :樹脂 CAST
WHEN: NOW until : 2nd December 2020 23:00 Taiwan time to enter the lotto.
WHERE: Fill in the google form —> https://forms.gle/nBfdWvX5nsP3ejaJ6
Fill in the lottery information
Https://forms.gle/nBfdWvX5nsP3ejaJ6
【Freight / Shipping】
Domestic only provides mailing, freight 65 yuan
Cash on delivery for overseas freight, if there is no country that supports cash on delivery, we will make statistics and notify you of the payment amount
Overseas shipping charges are cash on delivery.
If your country/region does not support cash on delivery, MAR2INA will make statistics and notify you of the payment amount via Paypal or other services.
Deadline: 2020/12/2 23:00
*The selected players will be notified before December 4th 12:00 (no notice will be given you are not selected)
*Remit money and notify us within 48 hours after the notification is sent. If there is no response, the disqualification will be delayed
Scheduled time: 2020/12/2 23:00 (GMT+8) lotto application ends.
Ships out within one week after notification of winning
每隻皆附上一張未來保證卡
填寫抽選資料
https://forms.gle/nBfdWvX5nsP3ejaJ6
【貨運 / Shipping】
國內僅提供郵寄 運費65元
海外運費貨到付款,如沒有支援貨到付款的國家我們將會統計好通知您付款金額
截止時間:2020/12/2 23:00
*將於 12/4 12:00前通知中選玩家(未中選恕不另行通知)
*發出通知後48小時內匯款並通知我們,沒有回應將取消資格遞延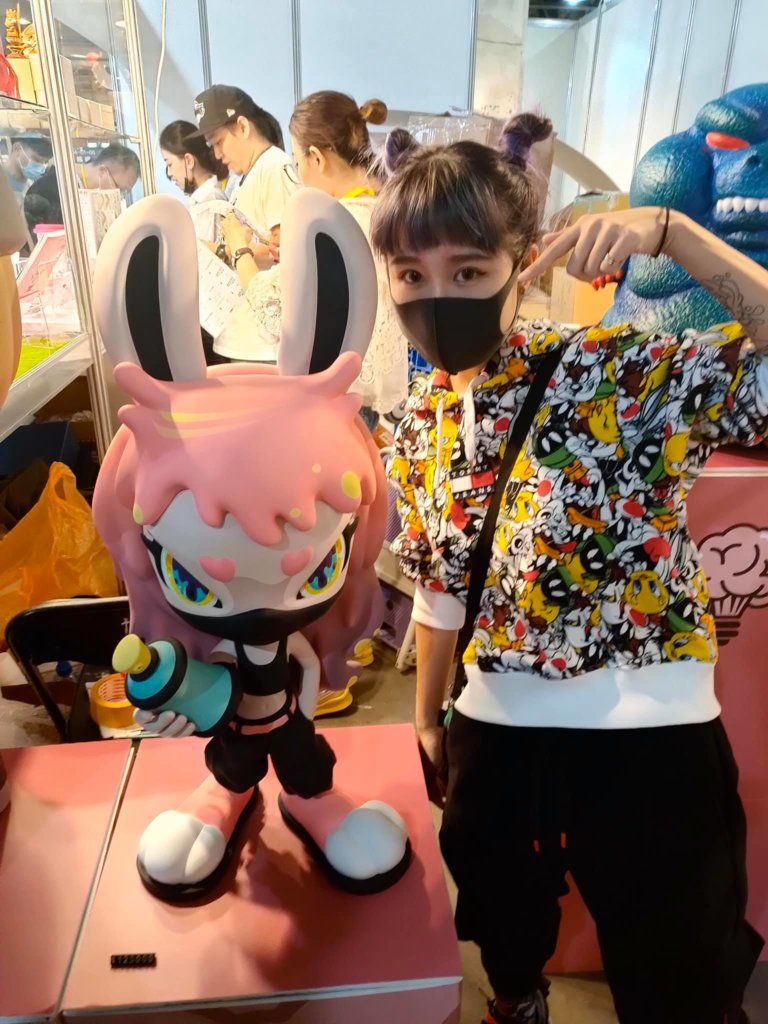 MAR2INA Find Instagram and Facebook.
You can get your daily Designer Toy fix from our TTC Mobile App. It's free too! FREE! Download on the iPhone or Android smartphones. Search for "The Toy Chronicle" and all your Designer Toy wishes will come true! Pretty much.
Did we fail to mention IT's FREE.