Look whats landing! Spotted is the all-new edition of Miwu Firefly M45 Vinyl Edition by Burning Monster x ToyZero Plus!
Back in December 2018, we saw a soft vinyl release that took us by surprise. The lads at ToyZero Plus has added Woo Jin-woo and Kim Min-Kyeong of Burningmon to the ToyZero Plus roster! YES, those infamous MIWU – Fly M45 have been made into vinyl. Way back in 2016 when we fell in love with the MIWU – Fly M45 we can all have them more regularly available now they have been transferred into vinyl pieces.
Come to join Miwu on her UFO to explore every mysterious and beautiful planet in the galaxy! Our new +Artist member – "Burning Monster" from Korea! Stay tuned with us for their new, is going to bring us their character "MIWU", designed by Woo Jin-woo and Kim Min-Kyeong, produced by TOY0+, "MIWU – Fly M45" soft vinyl collectable.
In the universe, there is a burst of green light sparkling, it is colourful and mysterious as the Aurora borealis on the Earth! It moving between the colorful planets in a high speed, and among these planets, the professional driver Miwu chooses to park on the Earth.

 

Let TOYZERO PLUS introduce to the latest UFO – Firefly in 2020. Don't miss the chance to explore the universe with Miwu during Firefly parking on the Earth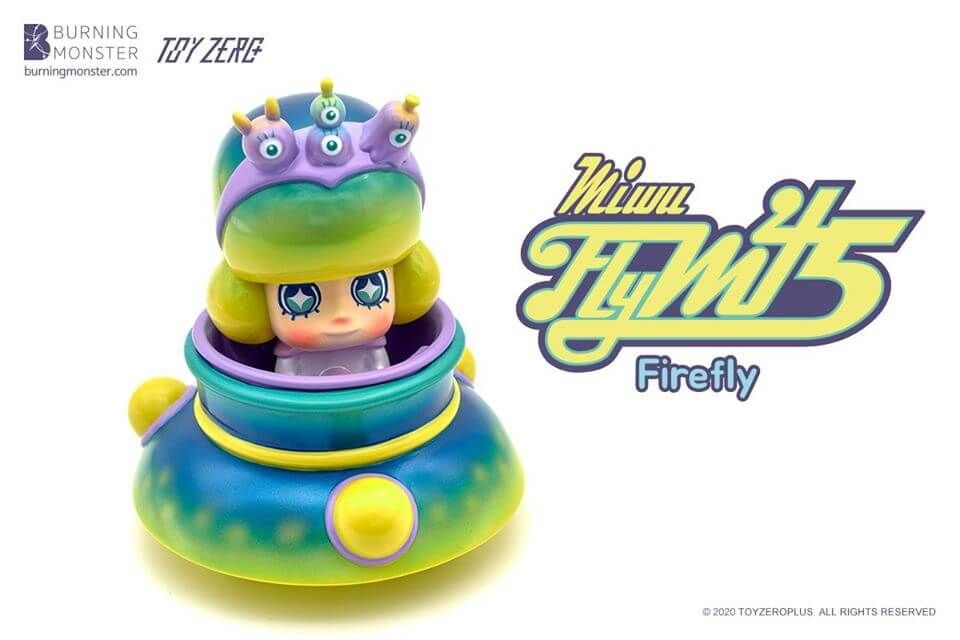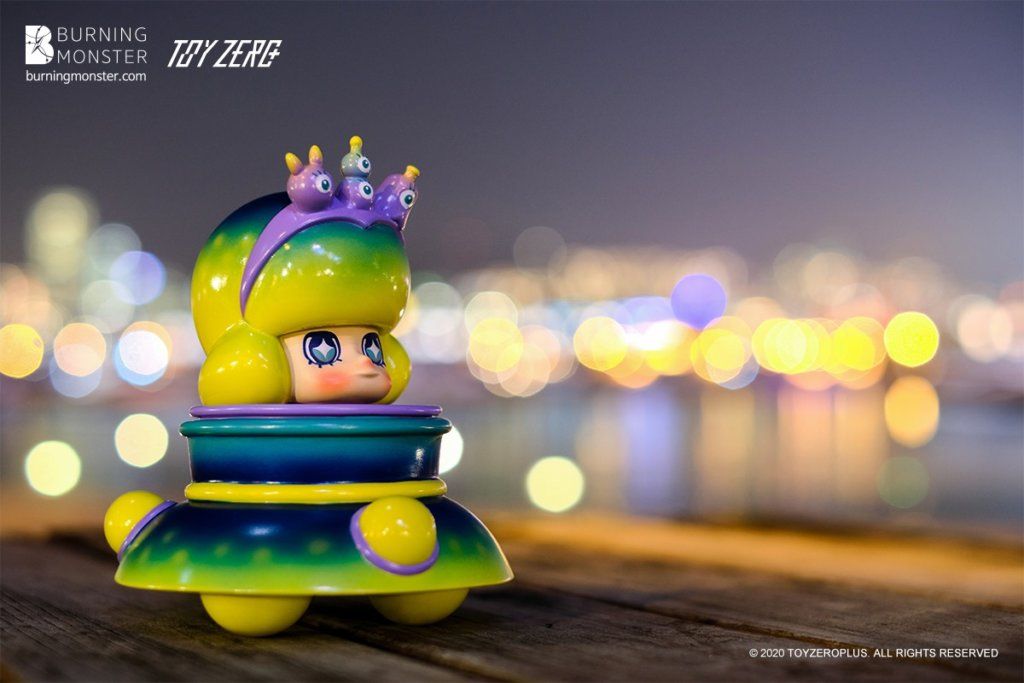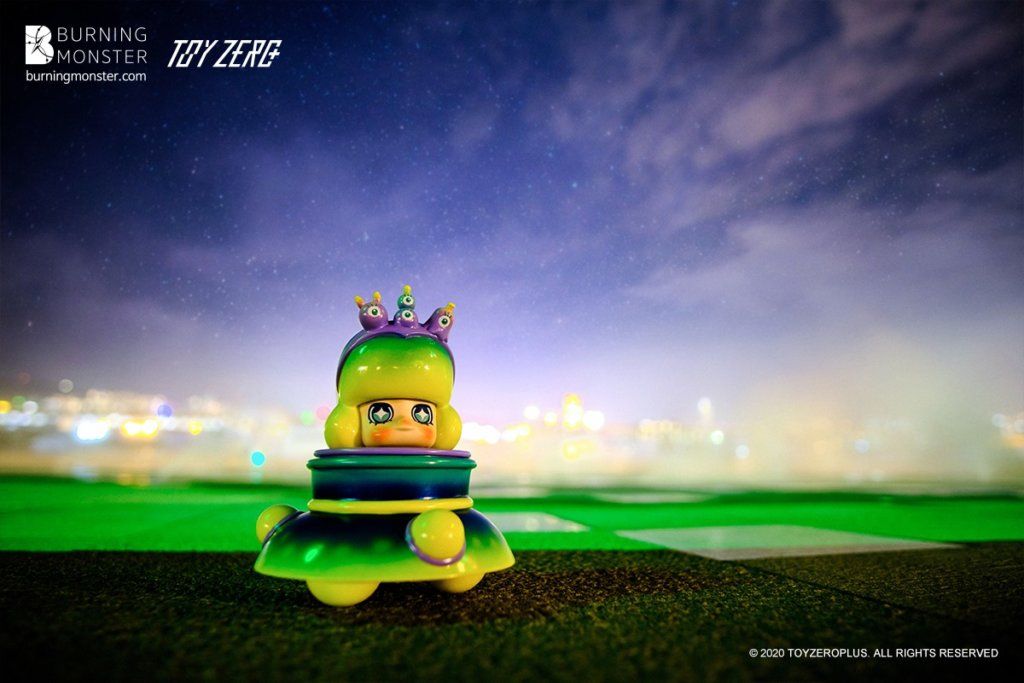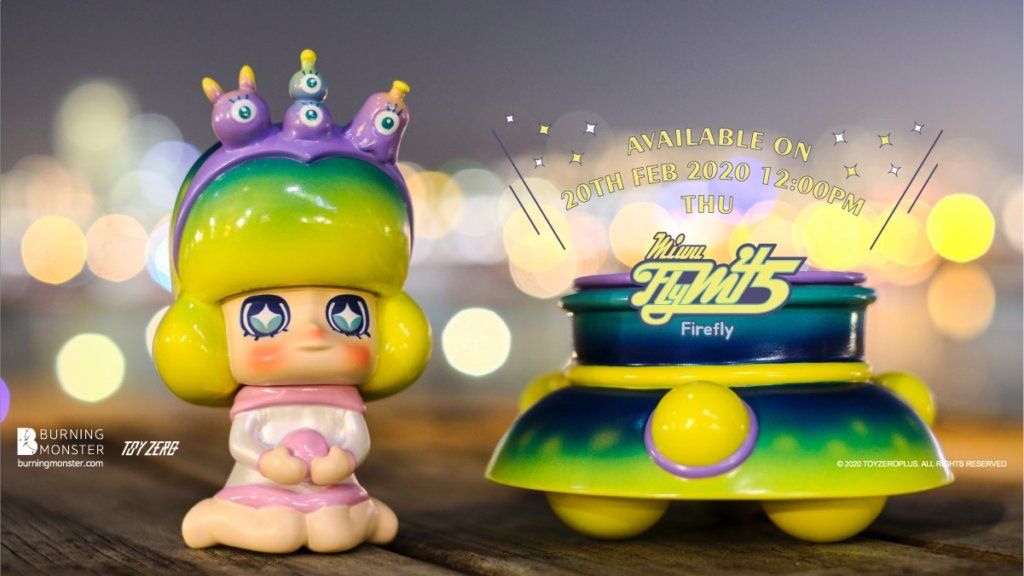 Miwu Firefly
TOYZEROPLUS online sales details
(Starts from 20th February, 2020 | 12PM HKT)
    
Expected delivery period: Early March 2020
TOYZEROPLUS official preorder link:
https://toyzeroplus.com/ Online Release

Check out http://burningmonster.com/
If you want to get your Designer Toy news first, you should look to download our new TTC Mobile App. Designer Toy news direct to your smartphone. No dealing with social media algorithms.
Did we fail to mention IT's FREE.