Mari Wonder Girl adorable Mira Cat gets a 2 new versions! K Productions and Unbox Industries join forces to bring you Rainbow Version in semi-clear and full Rainbow Mira Cat. Will your eyes be as big as Mira Cat when it launches this weekend?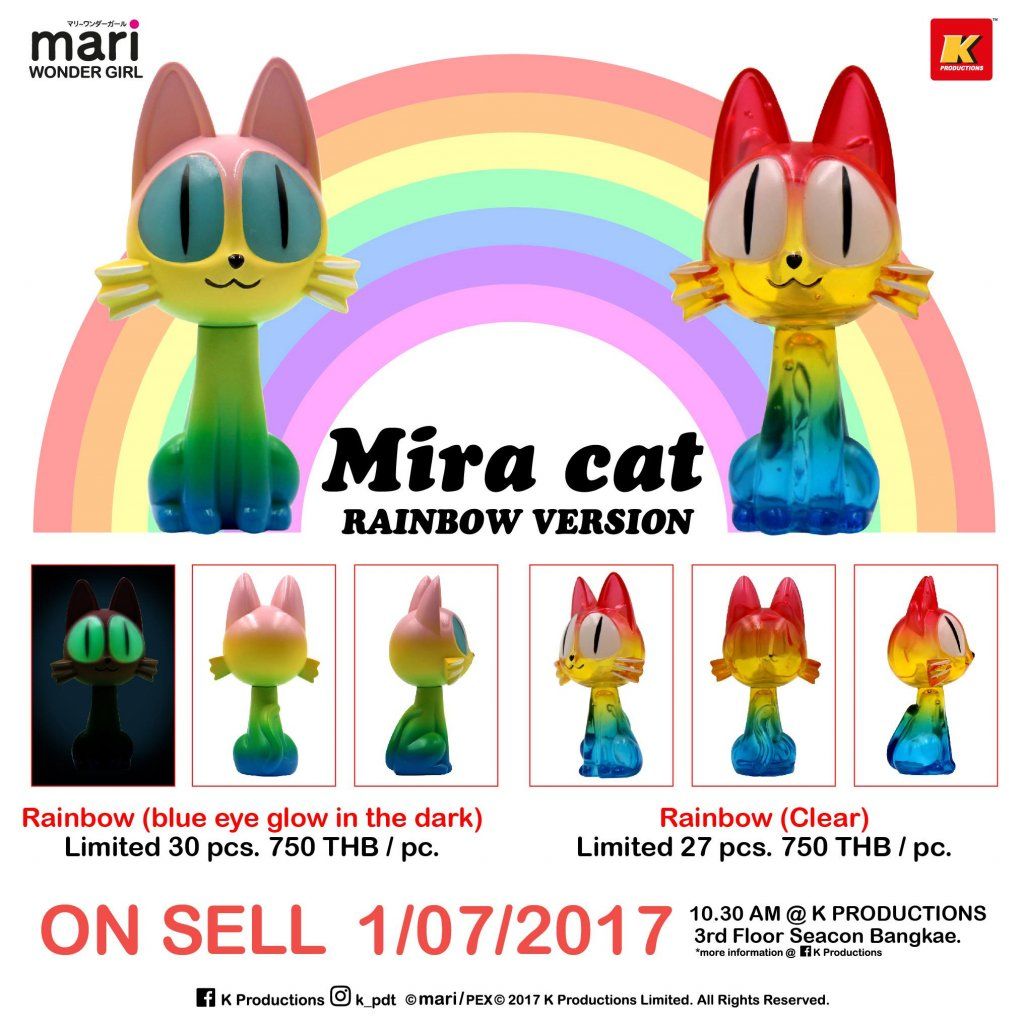 No news on international sales, stay tuned for further updates. You could try and DM K Productions via Facebook HERE and see if they could ship internationally.
Check out our Facebook LIVE Stream at TTE 2017 K Productions booth where you can see Mira Cat.
Wanna see Unbox Industries HQ? *may contain unreleased prototypes, for your eyes only.