It's custom time! Silvia Tampi sent in one of her latest customs showing off that you don't have to go overboard when customising. Obviously, it helps with a good existing platform. The sexy beast "Pigmon" goes under the knife. Pigmon/Garamon by Bandai Ultra Monster Series 77 is Silvia's first kaiju so far.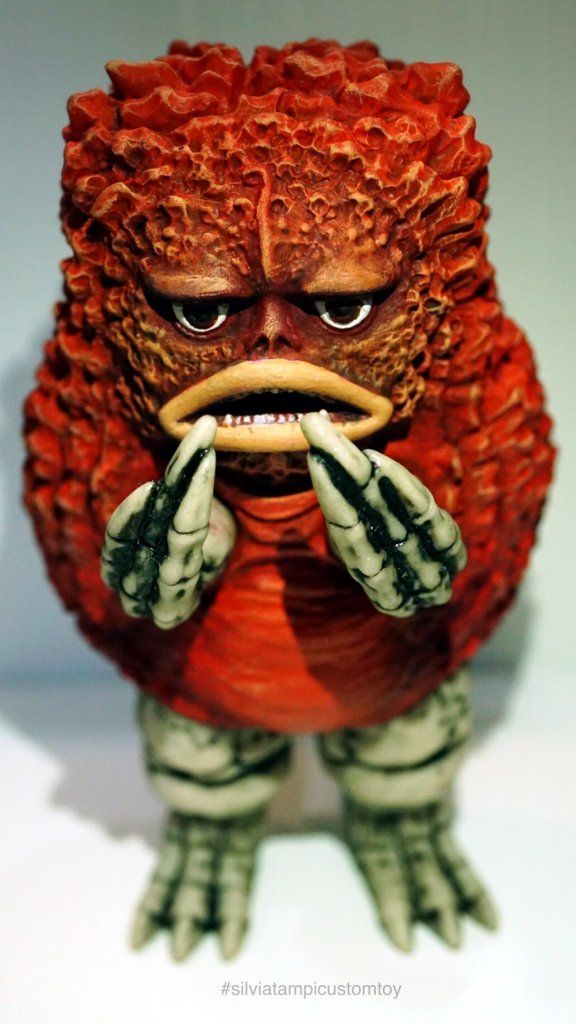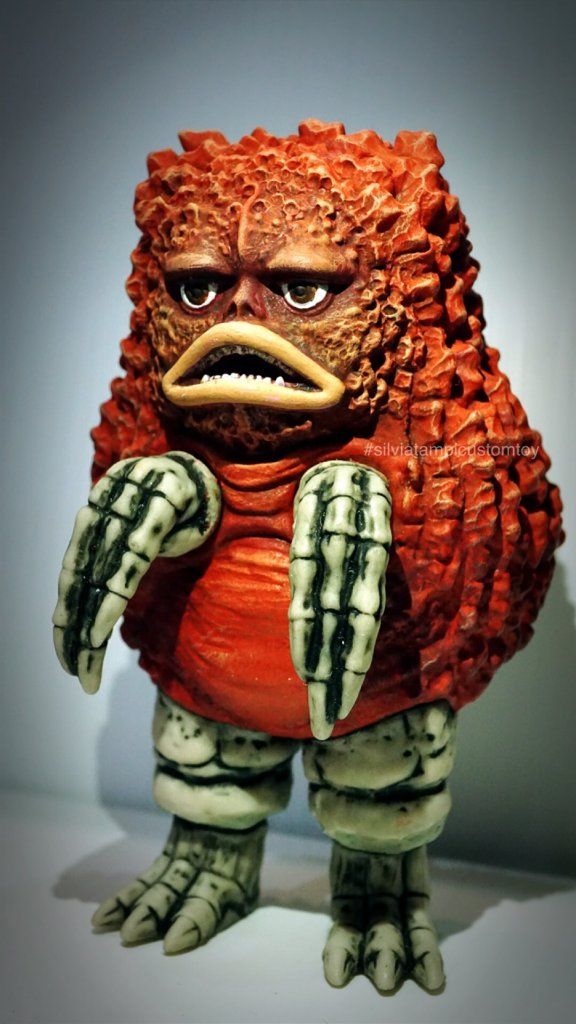 Silvia couldn't help it when saw his face and irresistible lips to buy him and her mission to make him more adorable than the original one by giving him a makeover and shorter ( We love women who love short guys 😛 )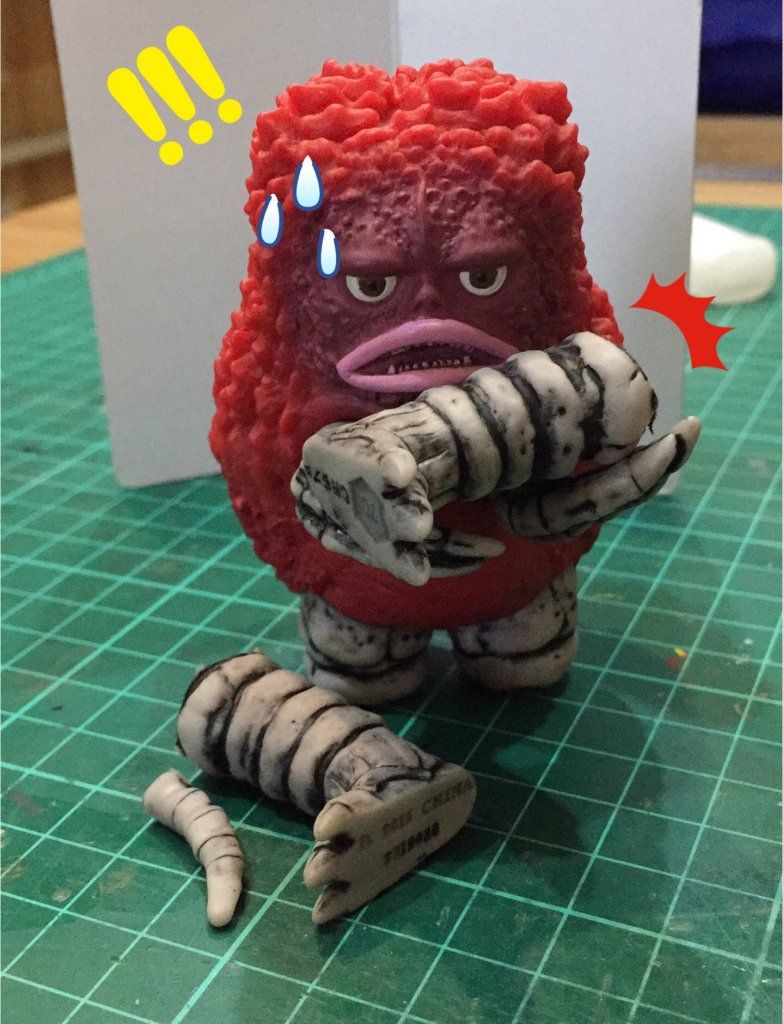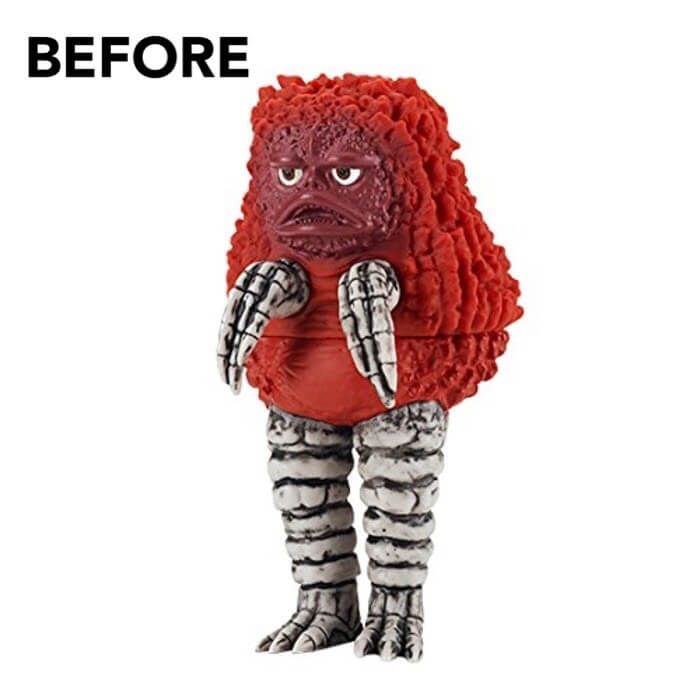 Digging the darker tones and wash that Silvia has given to him which pulls out the details and texture from the existing sculpt. The shorter legs gives him a slight chibi look to him. Pretty cool project but for us, we would love to see Silvia concentrate more on her own original work. Guess these customs is more for fun and sharing ideas with her fans of new and old. The question now has Silvia caught the kaiju addiction?
Email [email protected] or DM Silvia Tampi via Instagram if you're interested in something like this.
Find Silvia Tampi via Instagram and Facebook.