Toy Art Gallery presents Mini Mischief Mania 2020. A collection of Naoto Hattori's curious cuties. They stand 2 inches tall by 3 inches wide and feature his signature whimsical style.
This release features 4 unique colorways over seven individual sculpts.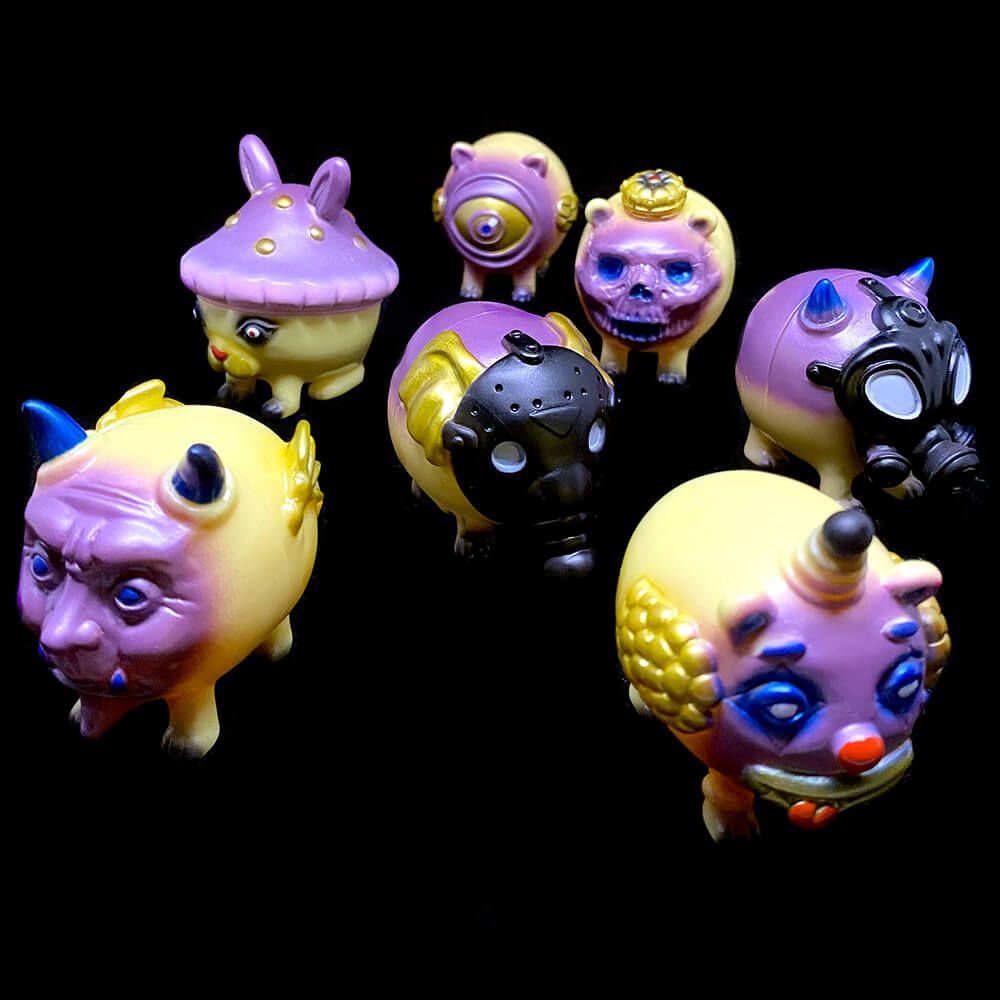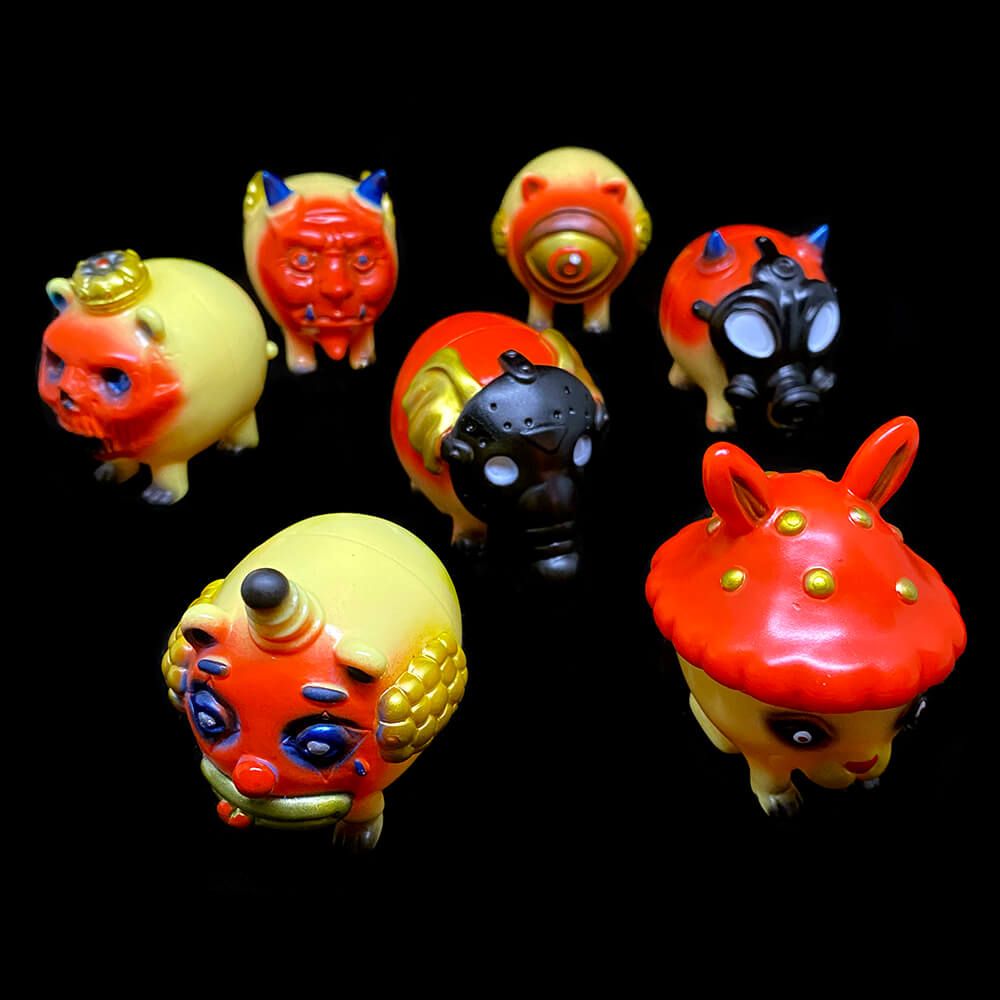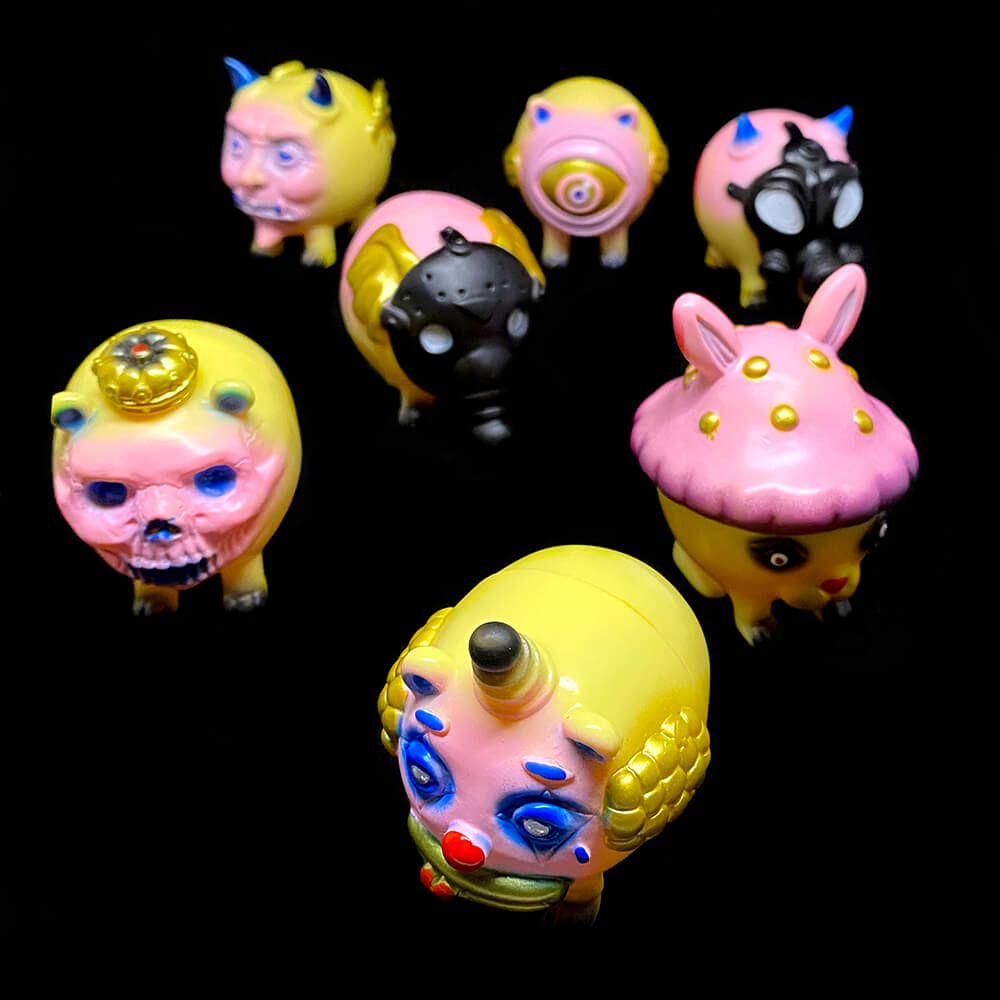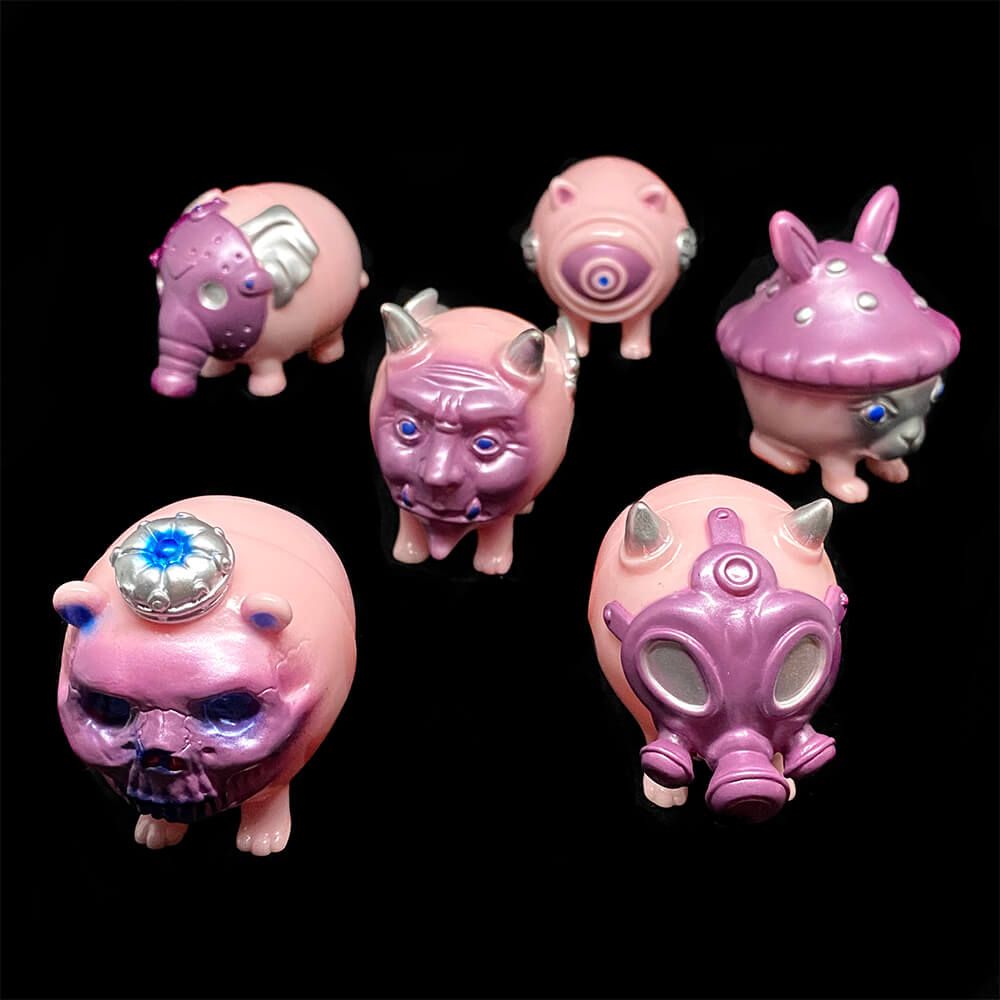 Each one retails for $12, designed by Naoto Hattori, sculpted by Macsorro, and produced by Toy Art Gallery. 
This Friday 7/10 at 12PM PST at shop.toyartgallery.com.