Back in February we announced that UK based designer Dave Walker AKA Tattoo Dave was planning his next release. Joining forces with the guys over at Madebycooper. Dave is already setup to get his "Milkhouse" resin toy released. It was a no brainer for Dave to get Milkhouse made into a figure with all the success from Daves famous Milkhouse stickers and pins. But Today Tattoo Dave x Made By Cooper are looking for shops, stores or distributors that are interested in carrying Milkhouse. This could be a sign that the release is just round the corner!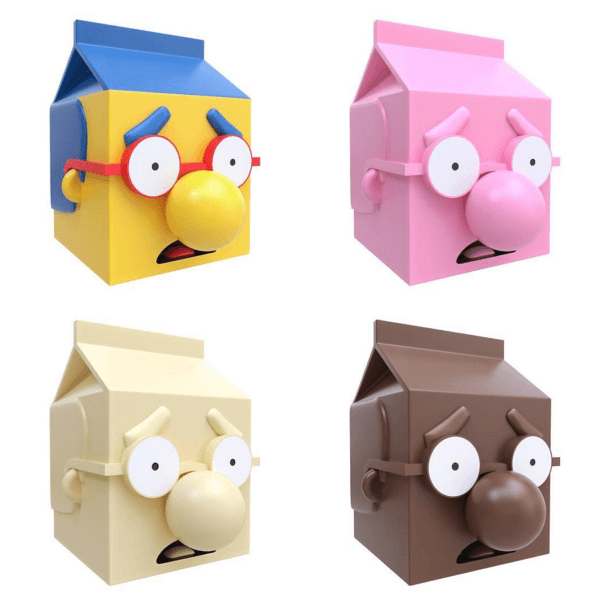 Dave is still deciding on which edition to be released first. Our choice would be the OG colourway for sure! but why not a mini 4 pack whooop whoop. Simpsons fans be prepared here comes Milhouse Van Houten like you've never seen him before. Calcium not included, just Vitamin R.
So no set date yet but you can head over to Dave's http://tattoodave.bigcartel.com/ to get some awesome pins and stickers.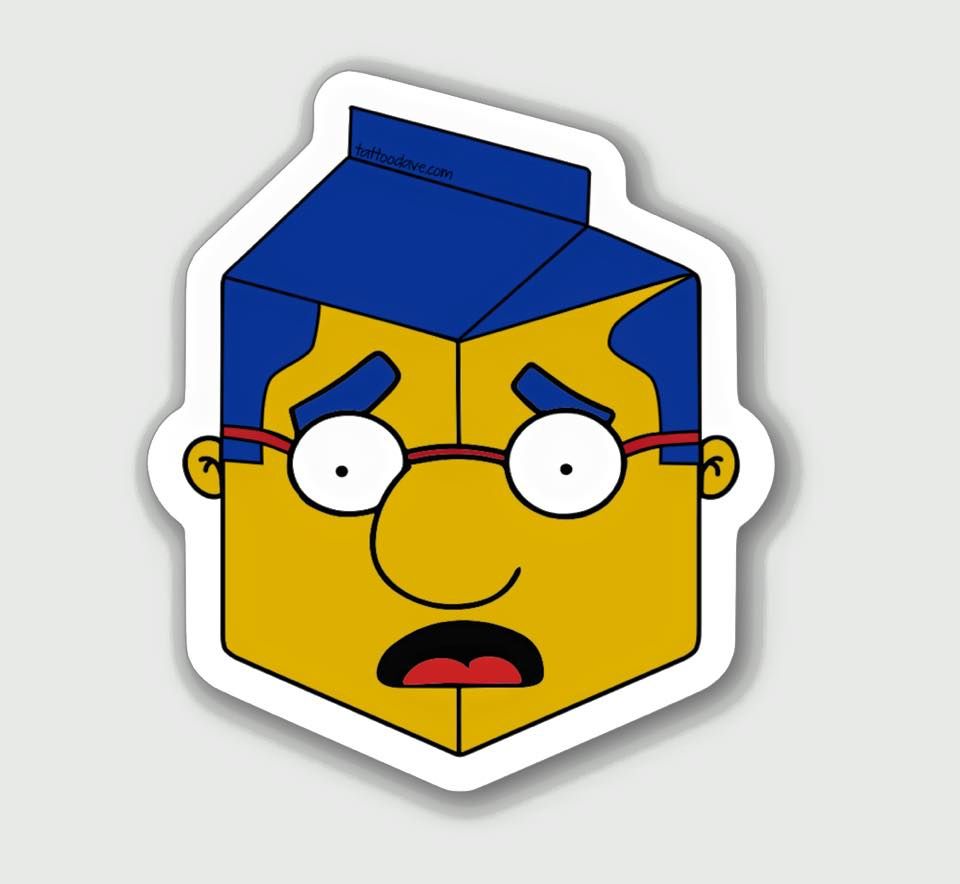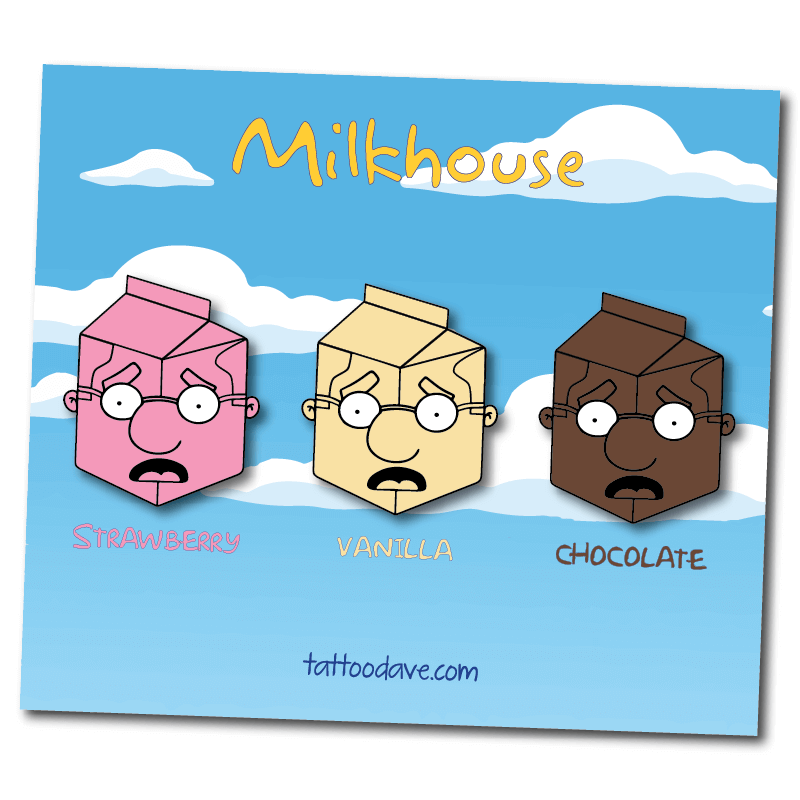 If you're a shop and you would like to stock Milkhouse then email [email protected] or
Find Dave via http://tattoodave.bigcartel.com/ Facebook ,Twitter and  Instagram.
For collectors like us just sit back and wait for the release date.