Meet the Hey Cavey breed for June, Ladybird Cavey! For the month of June Cavey has decided to disguise himself as one of his favourite insects, a Ladybird! Coccinellidae are known colloquially as ladybirds in Britain, Ireland, the Commonwealth, and the southern United States. In north America they are known as Ladybugs, and in some places, Ladycows! Entomologists widely prefer the names 'ladybird beetles' or 'lady beetles' as these insects are not true bugs.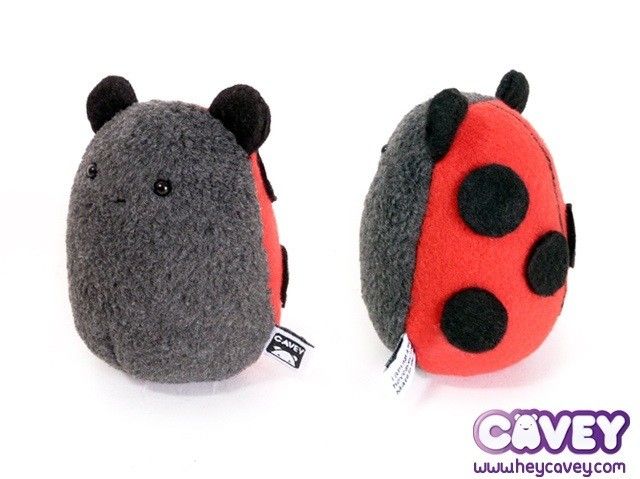 Ladybird Cavey will go on sale in the Cavey shop on Tuesday July 1st at 8pm London time BST (15:00 EDT, 12:00 PDT)
Holly will also be tweeting a count-down in the run up to them going live, so if you are not already, follow her! @heycavey.
Ladybird Cavey is limited to 50 numbered pieces. Each is handmade made from red and charcoal polar fleece with black felt details. Each comes with a purple glitter Cavey sticker and a clear vinyl Cavey Cube carry bag. Ladybird Cavey is £16.