If you're going to war you better bring the best backup. Mechnoiz Toys, the kings of mecha sofubi destruction machines, presents the new member of the Mechnoiz 'Ultra' Series. With a similar design to the big beast PANZER (read HERE), Sgt. Combat is the light version, ready to lead you into war. Comes complete with a cigar and a face sculpt that screams 'MOVE IT! MOVE IT! YOU MAGGOT'!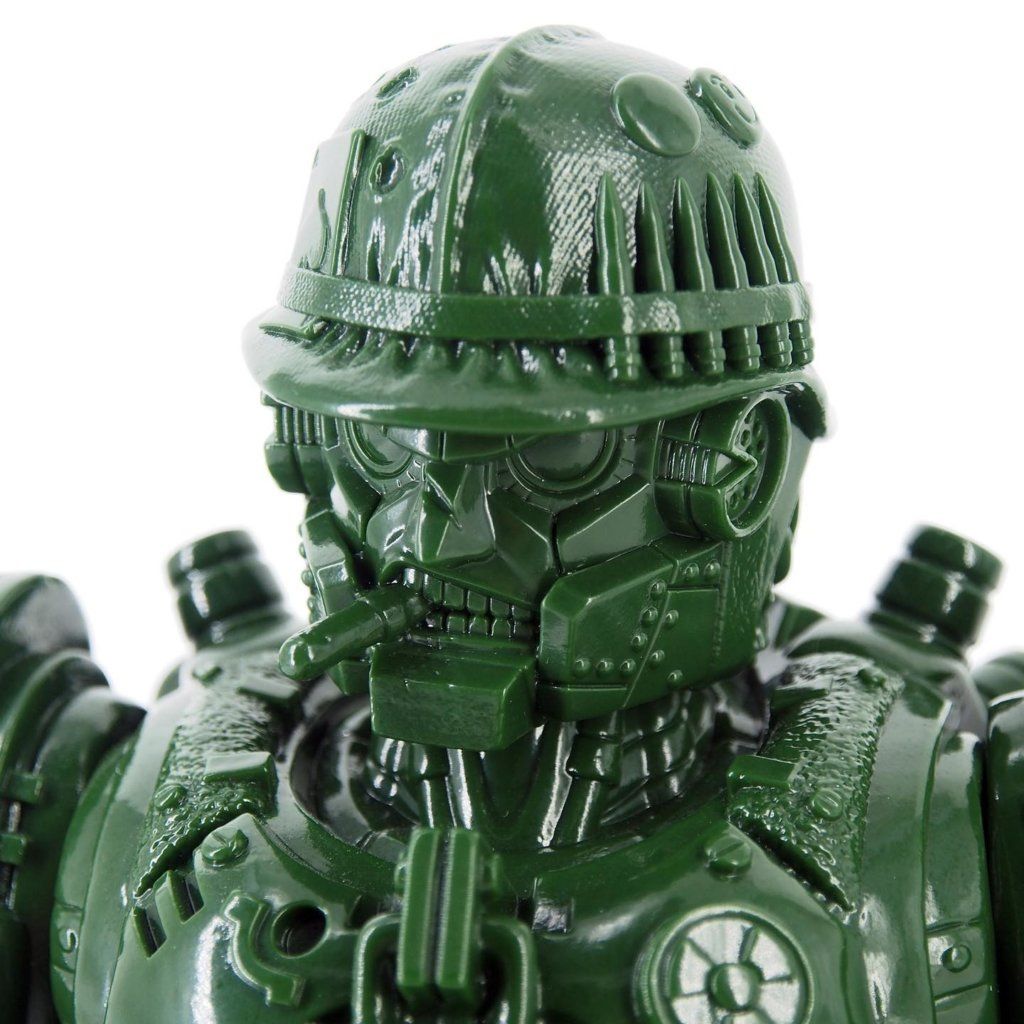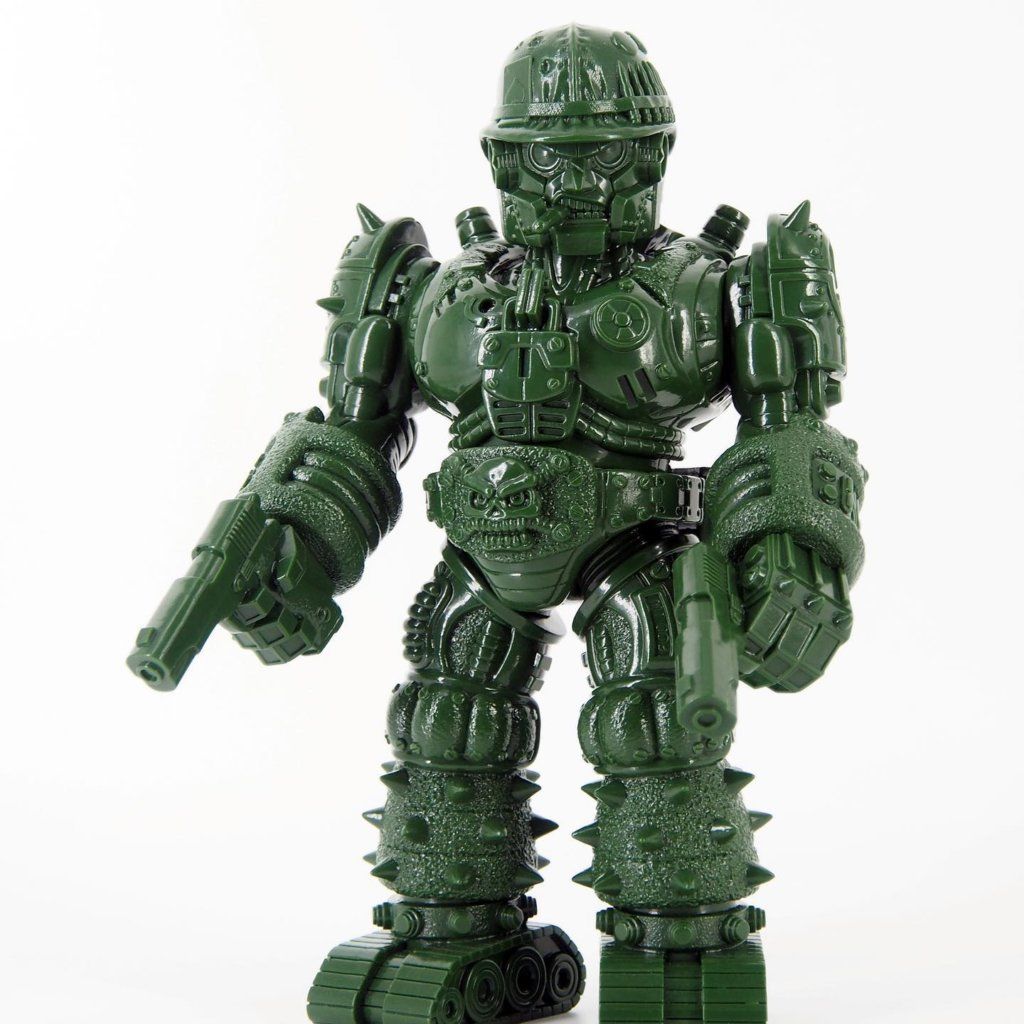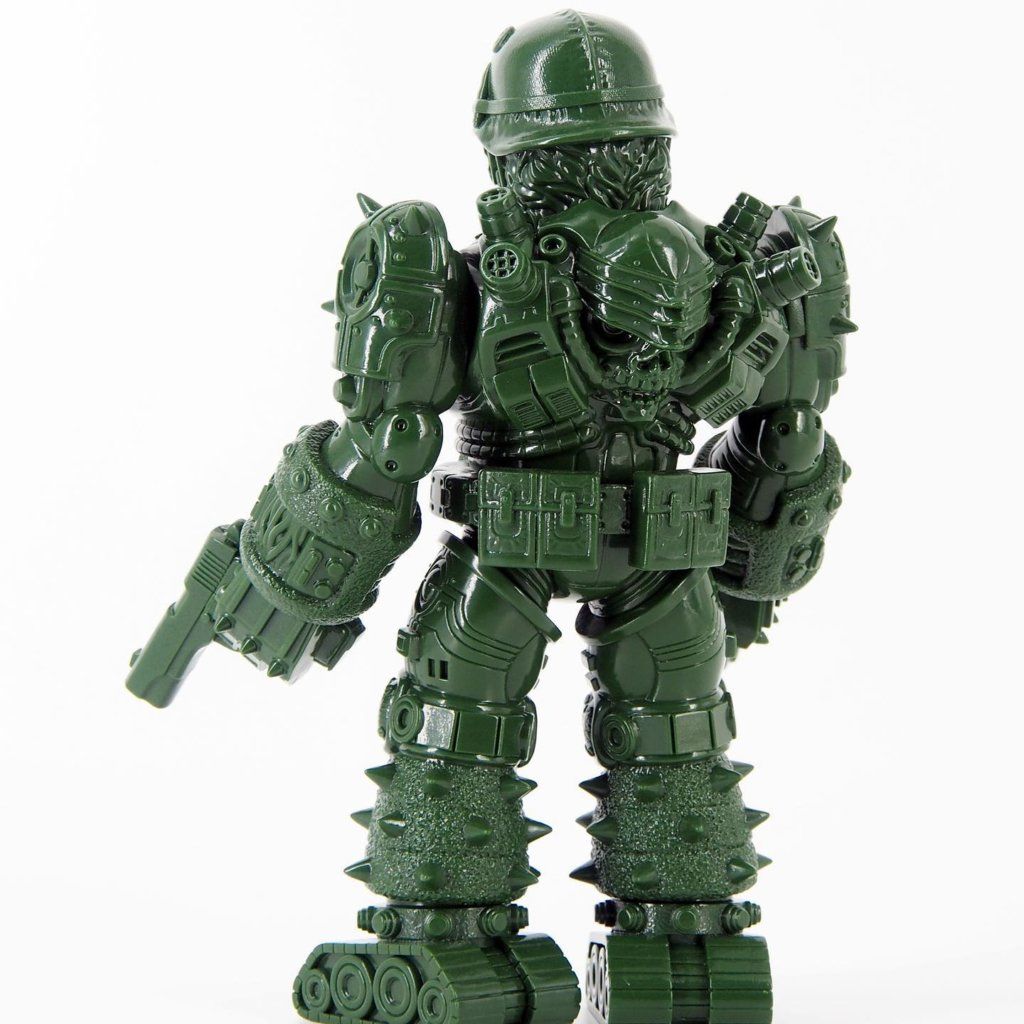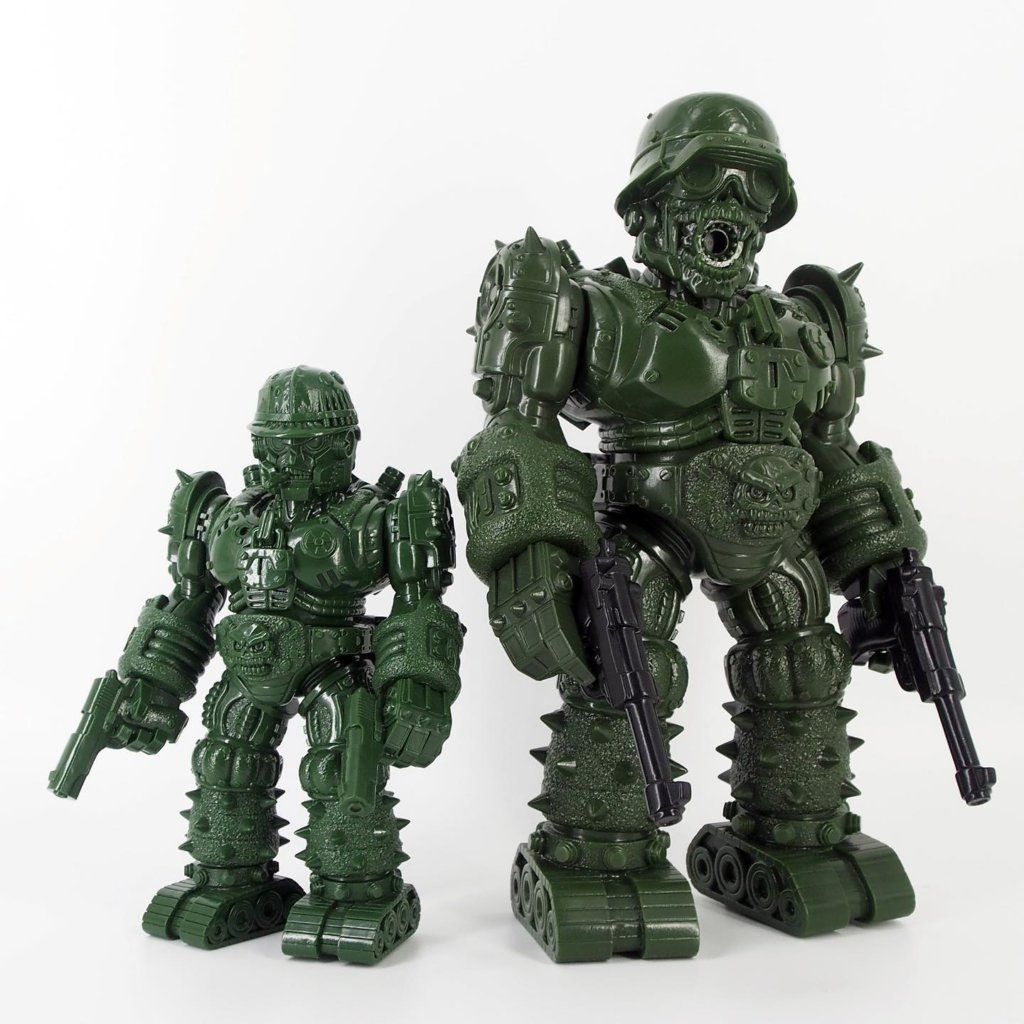 Stands 7" tall and features 10 articulated points. Produced with high quality slush-molded softviny. Comes complete with blister pack.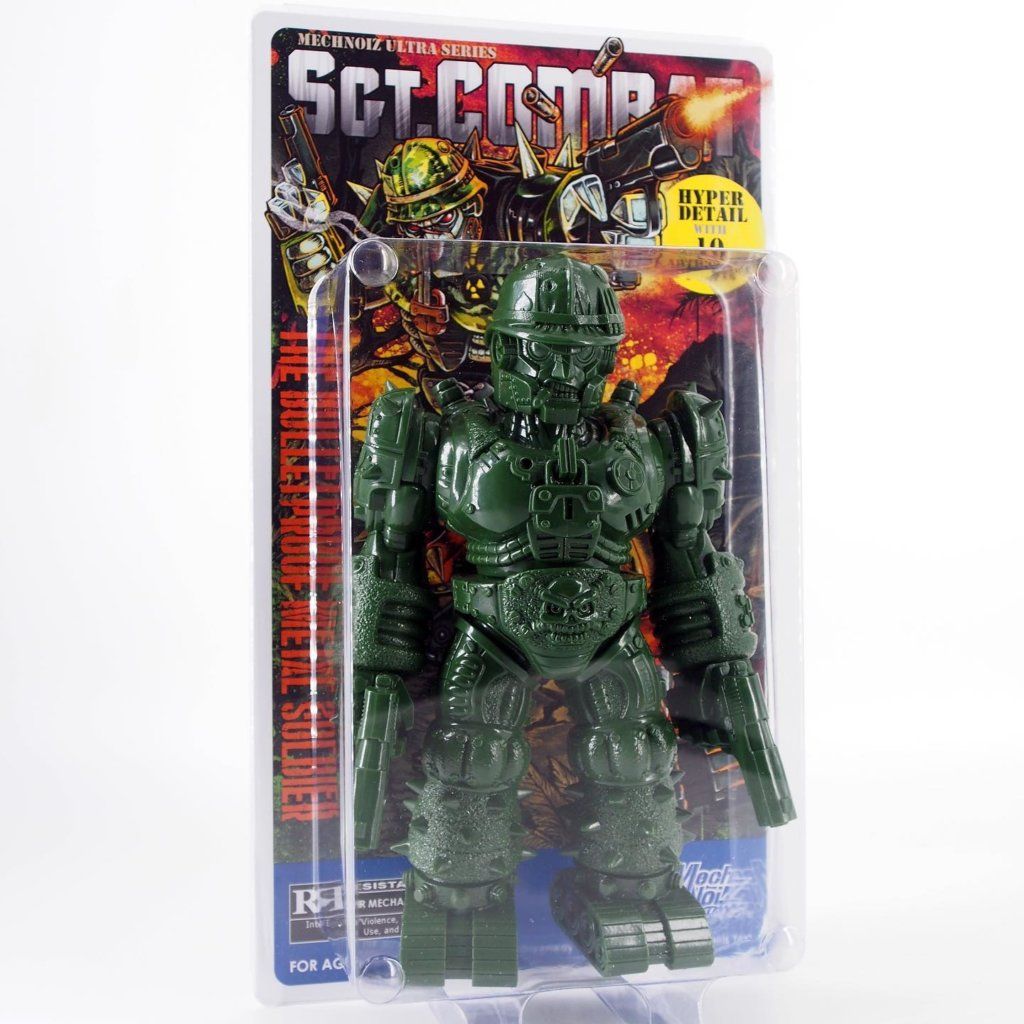 This first unpainted edition features a classic army green sofubi cast. Just perfect.
Sgt.Combat will make its debut next week. We'll keep you posted.
MOVE IT! MOVE IT!
Check PANZER below.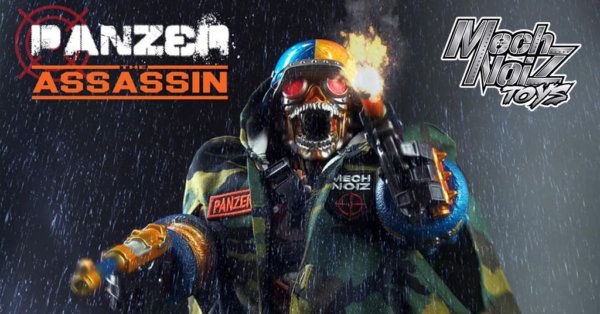 Don't forget to follow MechNoiz at Facebook and Instagram.
*pics via mechnoiz