Gold. Always believe in your soul. You've got the power to know. You're indestructible. That's how we feel about the new MC Gold Porcelain figure by Ron English x K.Olin tribu. This almost 9inch porcelain Supersized figure is a beaut.
[frame align="center"]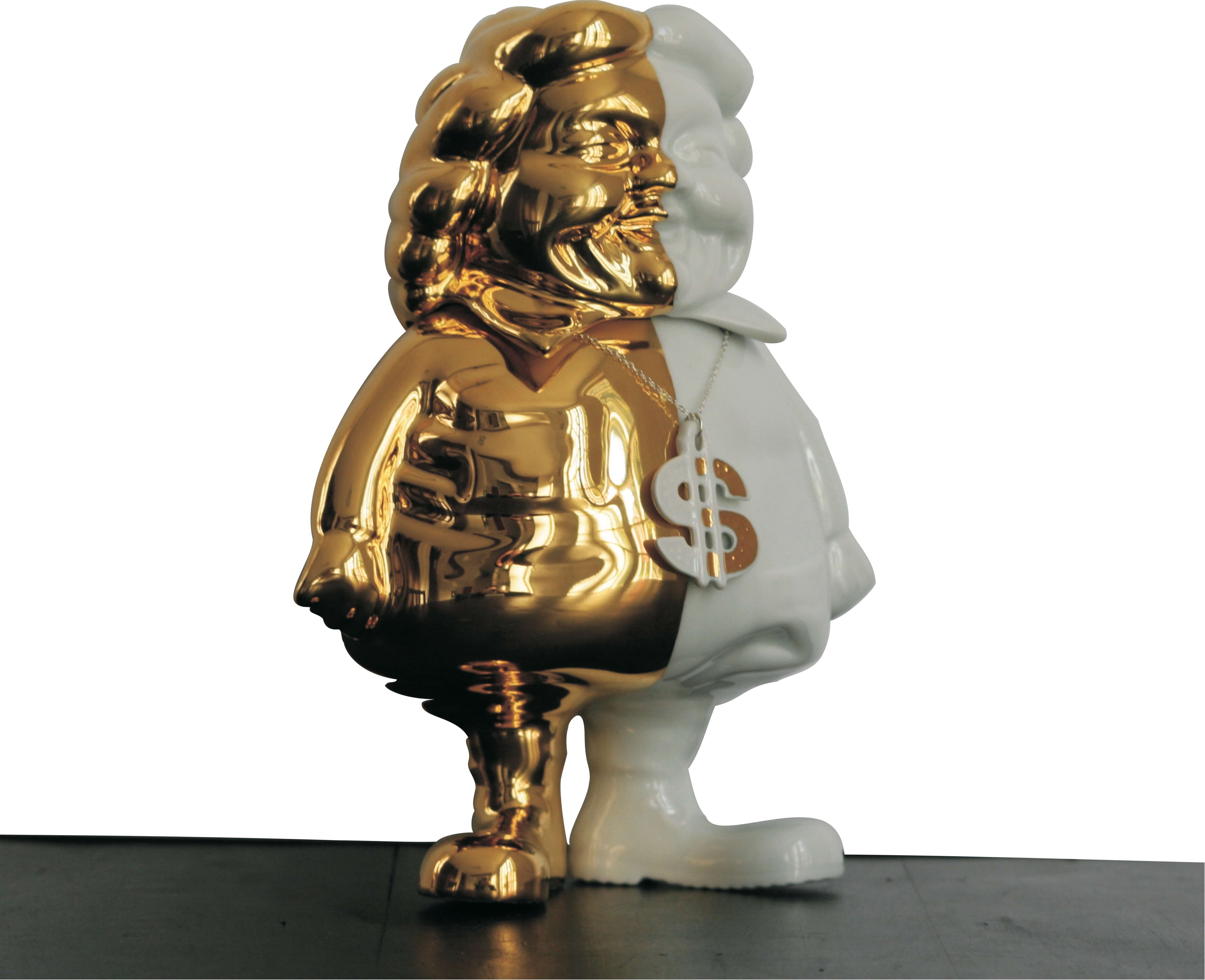 [/frame]
This version is very limited: 15 copies only. MC Gold is entirely hand-painted.
MC Gold Porcelain dropped today at the artandtoy.com website, priced at 700euro/£505 plus shipping. All numbered and sold with a certificate of authenticity.