TIME TO SCREAM once again as one of our favourite designs get a new colourway! first seen at Thailand Toy Expo 2018 HERE. Its now time for the online AP release! Drumroll please, MUPA TOY "MALLOW" vinyl PASTEL RAINBOW edition is set to be released. Not going get any more vibrant than this version, right? As much as you want to eat it and treat it like candyfloss it's not edible so let that be a word of warning.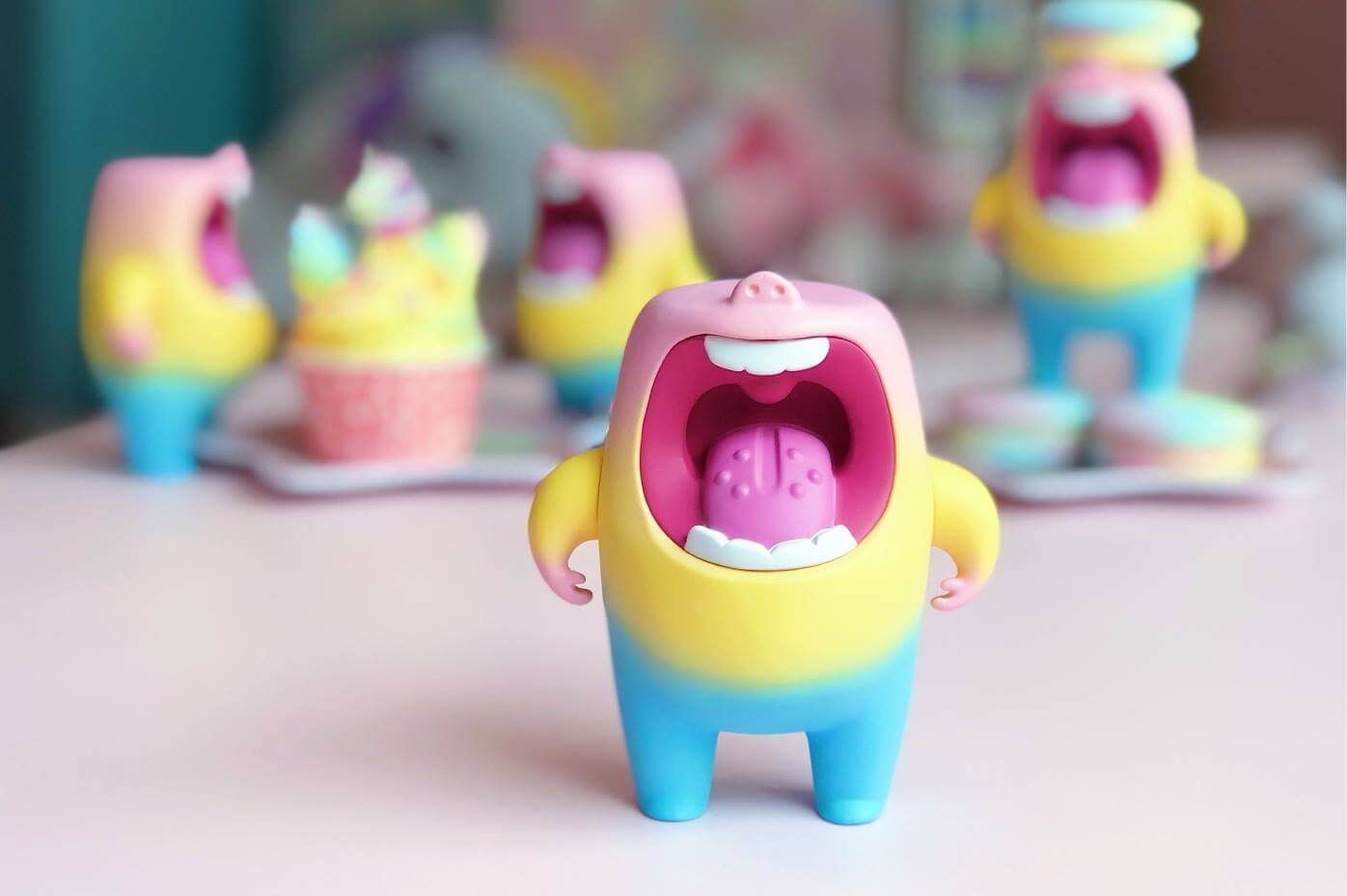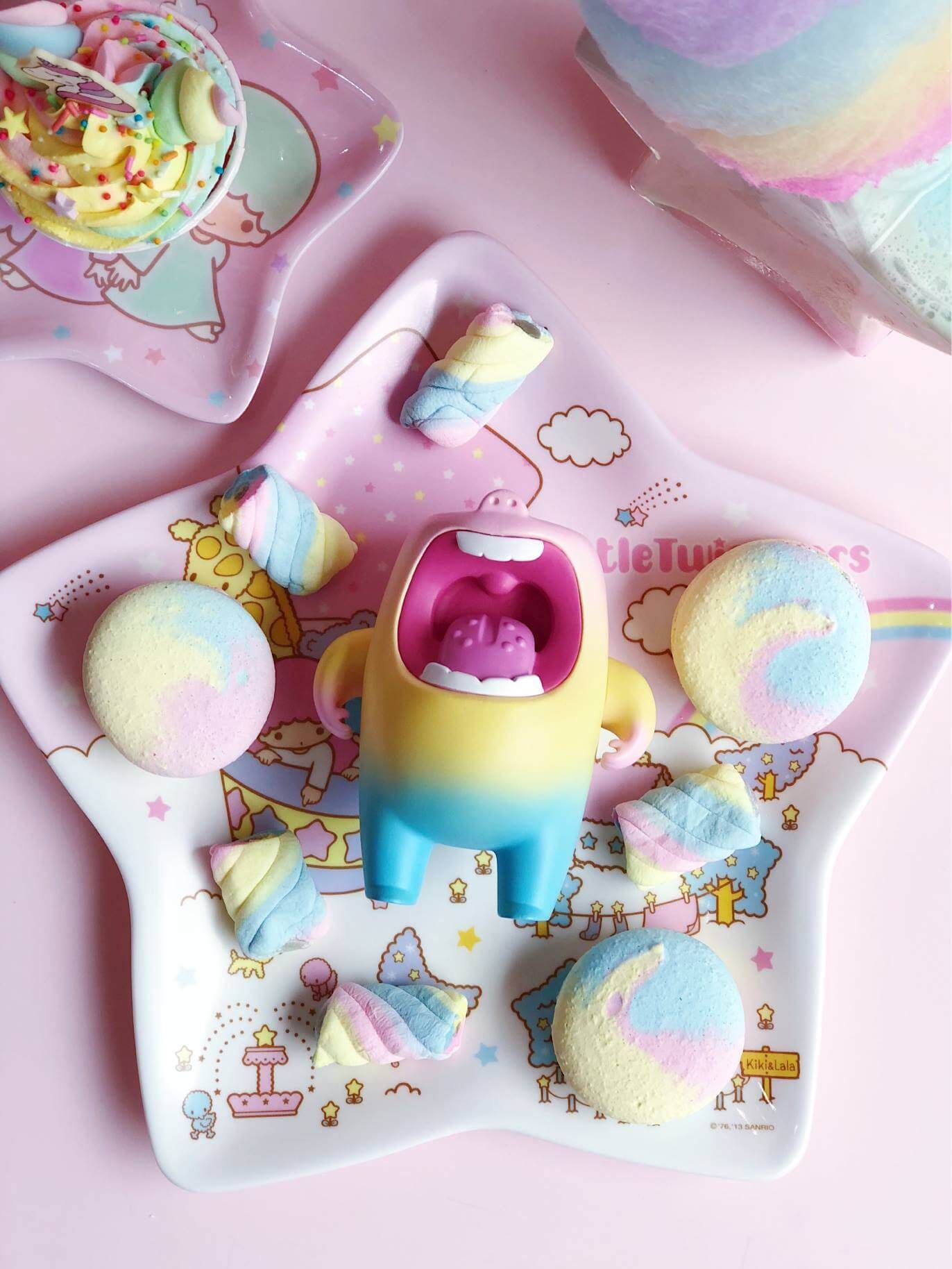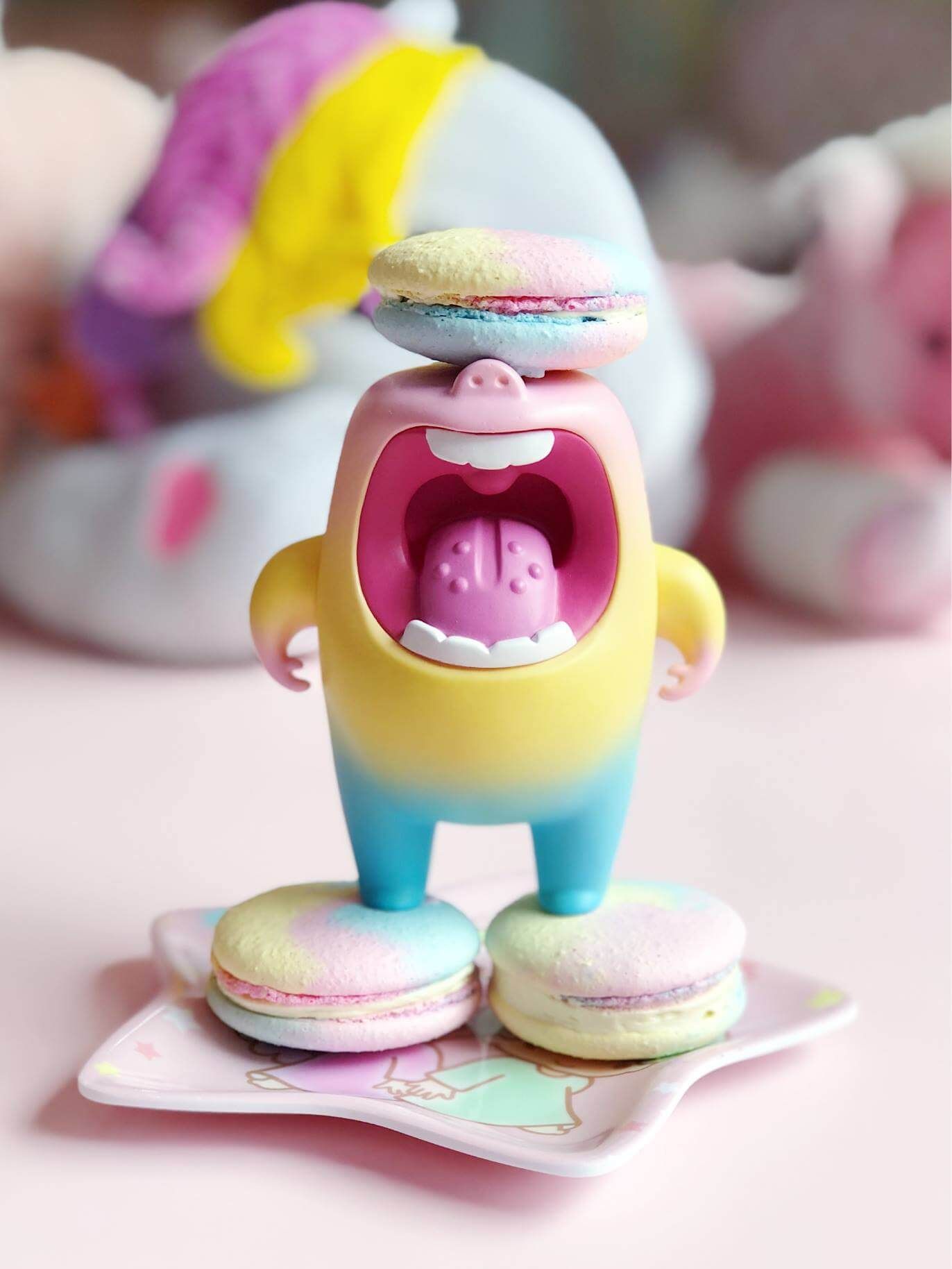 WHEN: Sale date : 1st JUNE 2018
8:00 PM (GMT + 7 BKK)
Check time zone on this link : https://www.timeanddate.com/worldclock/converter.html…
Last 25 pieces on FB (Limited 100 Pcs.)
*Will be limited 1 person can buy only 1 piece.*
Material : Softvinyl
Height : 4.3 inch
Price : 65 USD ( Include shipping in Asia . +5 USD for Europe and America )
Pay by Paypal
Ready for shipping 10th JUNE 2018
** How to get Mallow **
– A new photo on MUPA Facebook page HERE. on 1st JUNE 2018 at 8:00 PM (GMT + 7 BKK)
– Reserve by commenting below the NEW post Facebook page HERE on 1st JUNE 2018 ** Ex. 1, 1 piece. (DON'T edit comment)
– MUPA will announce when Mallow is SOLD OUT.
After that we will message you for reservation confirmation.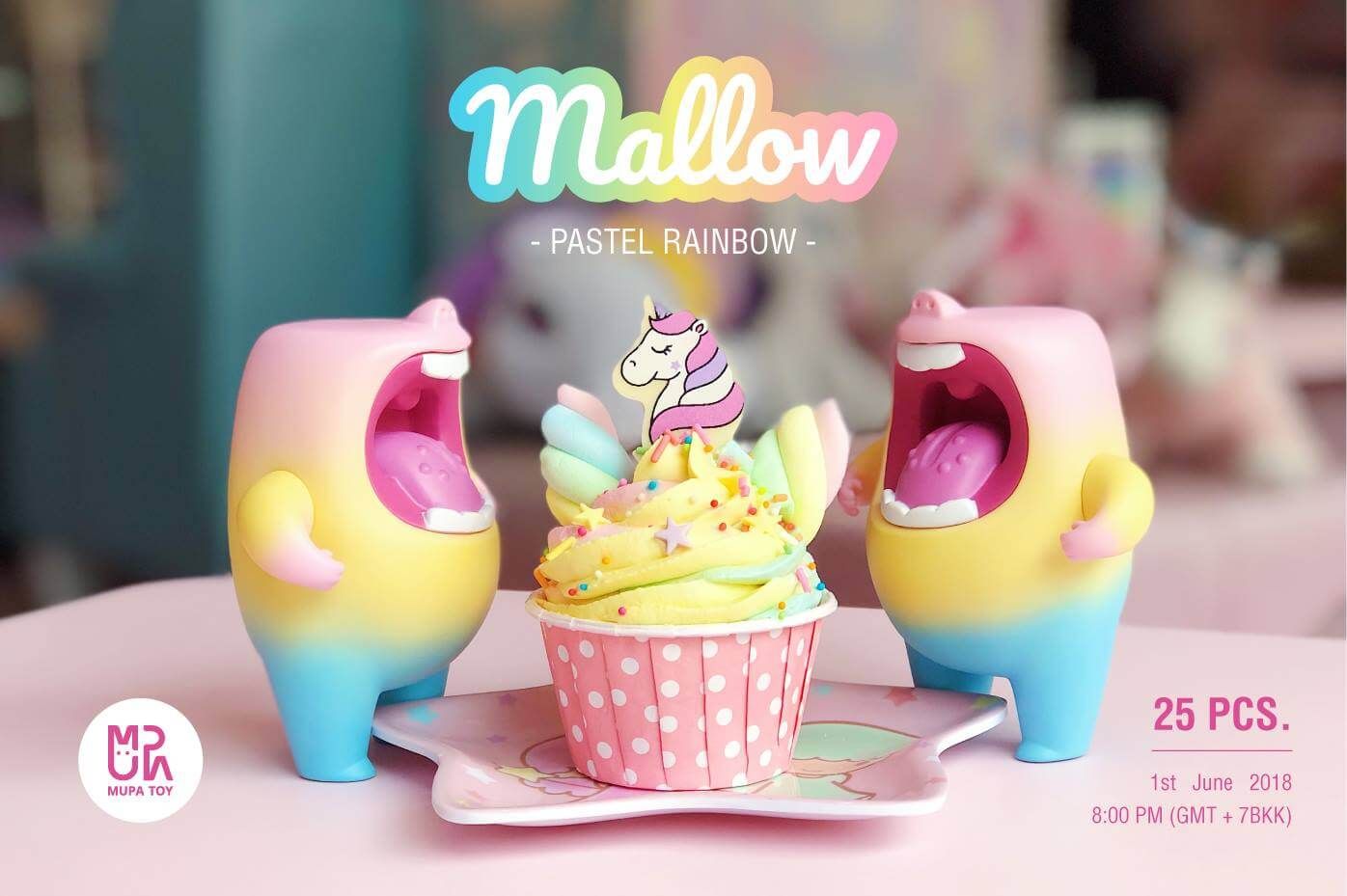 Mupa Toy has added a story line to the release and oh my that explains the epic expression, HA HA we had a good laugh.
P. 1 – MALLOW ORIGINS 
Have you seen the checklist?! sneak peek at whats coming.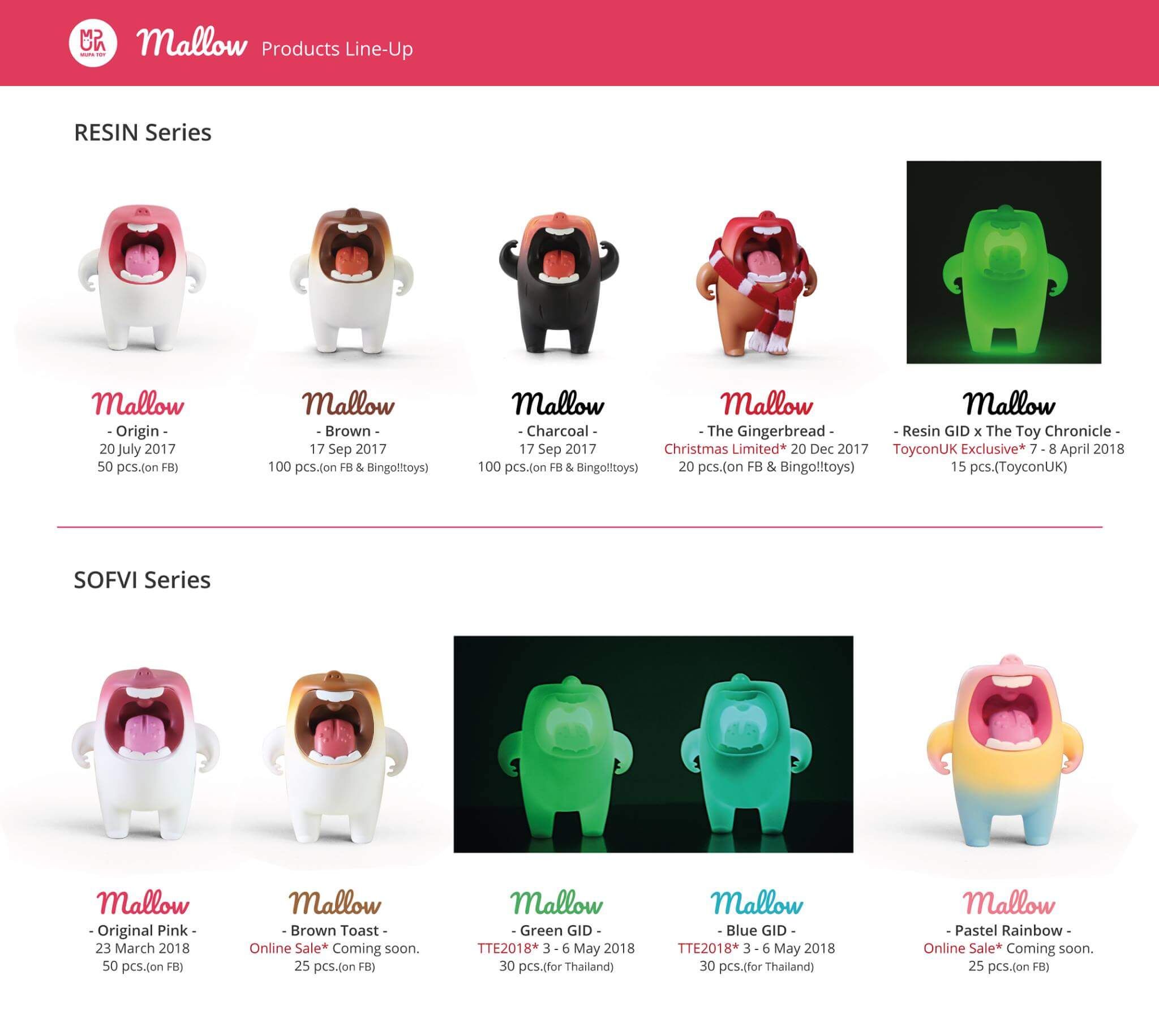 You'll get your Mupa Toy news first when you download the TTC Mobile App. Designer Toy news direct to your smartphone, for FREEEEE!
In the meantime, go check out MUPA TOY on Facebook HERE and Instagram HERE.