The iconic Cosmic Ghoul Warrior is back in style!!! This time around a Ma-Ba inspired release. Phantom Starkiller features a Soft Vinyl cast measuring 3″ tall. Cast in beautiful Transparent Gray + Holographic Glit.
Sculpted by Brian Oskins @plastic.creature.lab and produced by Squibbles INK @squibblesin.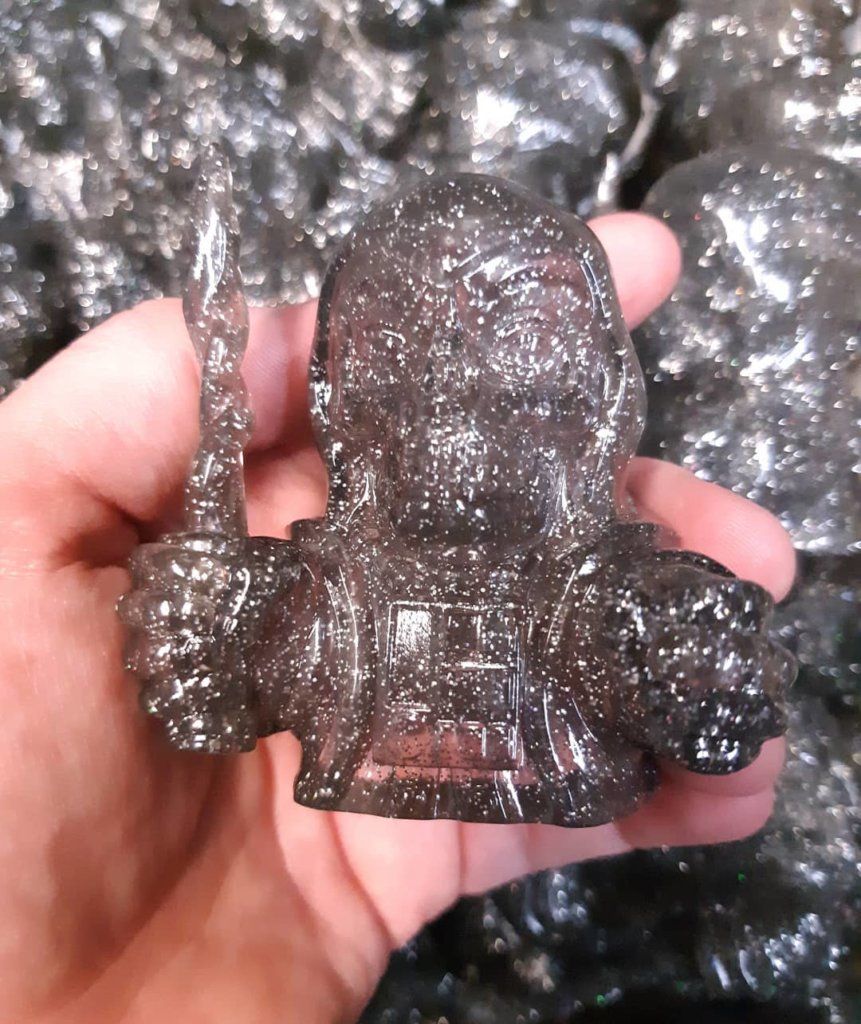 Limited to 40 pieces. Available now HERE for $30 each. RUN!