As promised here's the second part (HERE for the first part) of what to expect at Booth 2634 at DCON in Anahiem from Friday November 16th to November 18th. The sofubi gods LULUBELL unveil more of this year's killer Dcon 2018 line up.
Grody Tweets, mash up by Grody Shogun, painted by Leo Sofvi Bouya
Micro run, $60usd each.
DesignerCon 2018 Exclusive Koningu by Ummikko, painted in Grody Camo style
$60usd.
Grody Dinks
Grody Dinks are back in both painted and unpainted versions, exclusively for DesignerCon 2018!!! $30-35usd each!
"Astral Invader FrankenMerrick"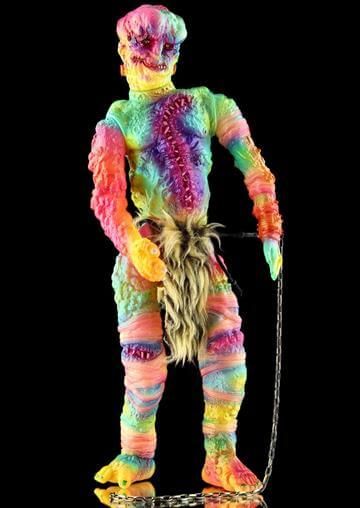 Micro run by Miscreation Toys. Cast in GID vinyl, painted by Dski One! $350 each.
Francois Le Grand one-off painted by Dream Rocket
Towers in at 14″ tall & features a removable head cap and inner brain! $450usd.
"Double Dragon" Rotten Rexx one-off, designed by James Groman, painted by Dski One.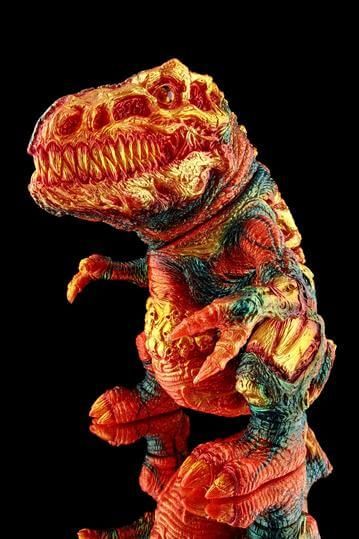 $600usd (Matching Dieceratops also available).
Leopa by CORE
Available in a variety of painted clears, GID's and other fun patterns, as well as her new mini Uinko.
All this and more at Lulubell booth #2634. Stop by and say hello!