Back in July LONG TIME NO SEE chunk by Jim Dreams x Unbox Industries was proudly displayed at SSF at First Meet Gallery. News has spread that handful will be made available for Taipei Toy Festival. In the words of Michael Jackson "It don't matter if you're black or white" we want them both. Some adjustments have been made to the one we featured back in July, now we see not semi-transparent pee which looks much better, sadly his dick is still the same size as Garys, Oh well.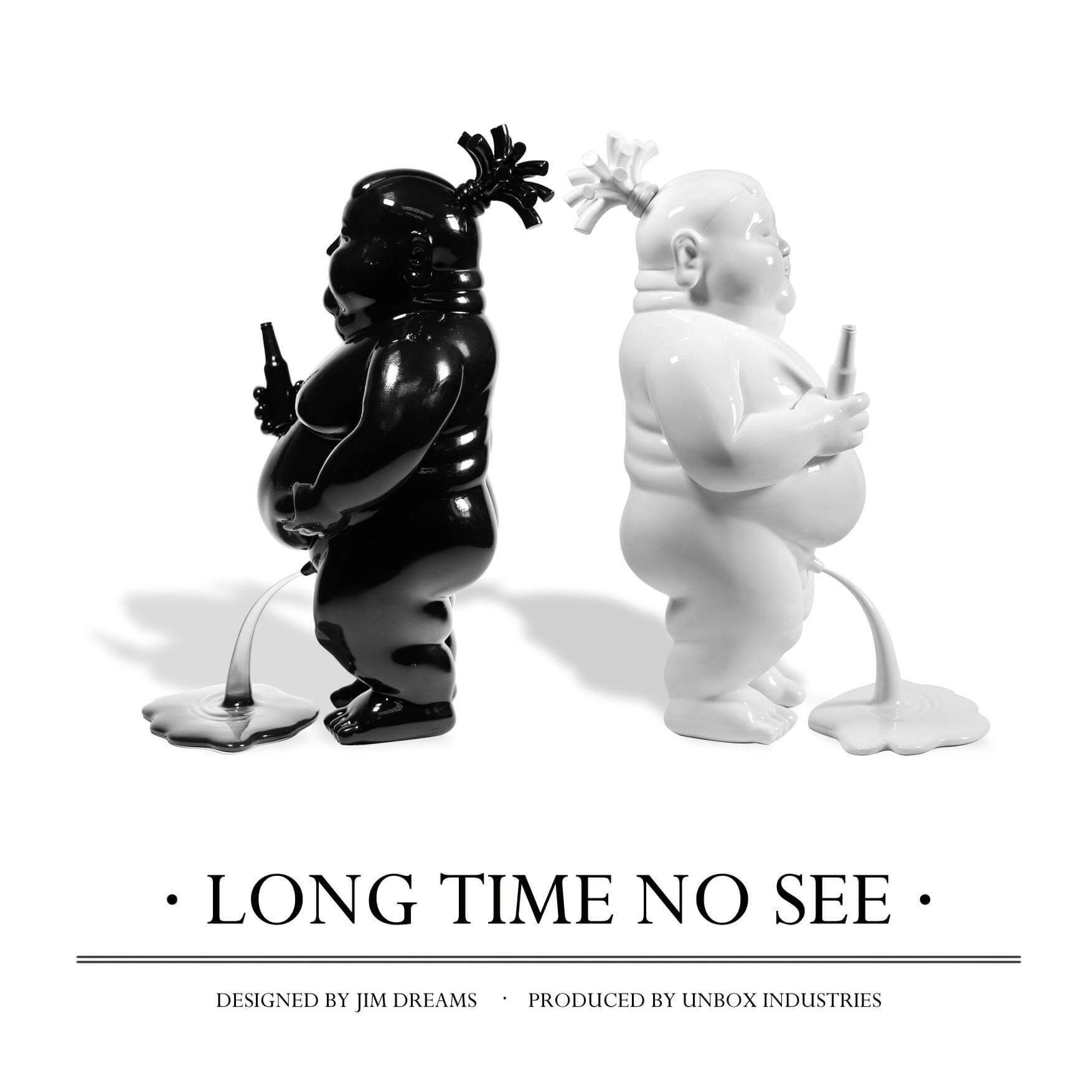 Does Long Time No See Chunk take the piss out of famous peeing statue "Manneken Pis" (well we like to think it was) whether it was or wasn't, we hope no wind will blow the pee, HA.
The man behind some of the cool designer toy project at Unbox Industries gets his time to shine as the spotlight shines on him. That artist is Jim Dreams as he's set to release more of his debut figure CHUNK! What an entrance as the company he works for is backing and supporting Jim and why not right, with the 2 cool figures that we at The Toy Chronicle can relate to, body size wise. We🙂 have the same size man boobs actually ass crack too. Don't judge the size of his cock, its what you do with it, right?
Unbox Industries Booth A73- 74 at TTF 2017.
2017.10.7 Sat. – 2017.10.10 Tue.
VENUE ?HUASHAN1914 CREATIVE PARK
http://store.unboxindustries.info/
No time frame for online release, but knowing Unbox they work fast as Usain Bolt so it should be sometime this year. Stay tuned for further updates.
Check out our LIVE unboxing of CHUNK.

Behind the scenes at Unbox Industries HQ and you will see some prototypes.

Find Jim Dreams on Facebook and Instagram.
(info and media lifted from Jim Dreams and  Unbox Industries )