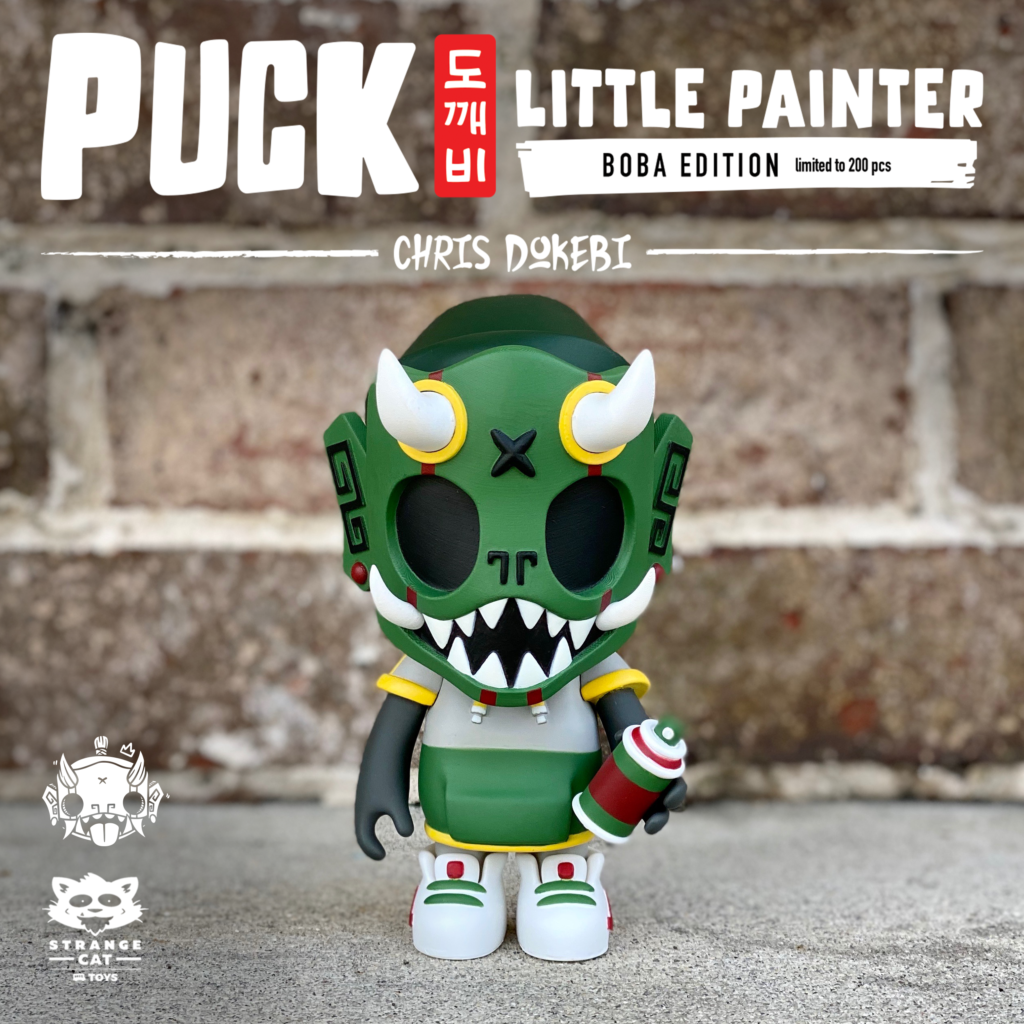 If you happened to watch our LIVE stream on Facebook last Friday afternoon with Strange Cat Toys, you will have seen a brief cameo from one of SCT's new releases with Dobeki. The Boba Little Painter Puck! And now for a THREE HOUR window, Boba Puck by Dobeki is now available for pre-order!! Better get your skates on and snap this one up!
Dropping now through to 3pm EST (8pm BST), you can pre-order your Boba Puck from strangecattoys.com! Priced at $75 each, the Boba Puck stands at around 5inches tall and will be available to ship in November.

This could be our favourite colourway yet of Puck! Those that are fans of Boba, will surely be wanting to add this to their collection!
---
Chris Dokebi Social Media
Instagram: https://www.instagram.com/chris_dokebi/
---
Strange Cat Toys Social Media
Facebook: https://www.facebook.com/strangecattoys
Instagram: https://www.instagram.com/strangecattoys
Twitter: https://twitter.com/Strangecattoys
---
If you want to support The Toy Chronicle, we have a number of options available to you. We have started to stock a wide range of releases that we think you will enjoy. Ranging from production pieces from Superplastic, Unbox Industries & POP MART, to original pieces from our favourite artists like Sank Toys, Quiccs & Czee13. Purchasing one of our pins also really help. A quick, cheap way to also support the TTC is by making a small donation. These can all be completed below through our online shop. We appreciate all the support! Thanks!