The rumours have been confirmed as reality! Javier Calleja & Hong Kong's k11 team up to present to you the first high-end Blind Box Series! The concept comes from the art piece "Little Maurizio" which Calleja pays tribute to Maurizio Cattelan, an artist he admires and whose works are loaded with ingenuity and a keen sense of humour. Cattelan's recent work, "Comedian", a banana duct-taped to the gallery's booth wall stimulated discussions around the world about the nature and the value of art.
Here Cattelan is depicted in an innocent and youthful way with Javier's signature big-eyed children look. "Little Maurizio" is above and beyond the idea of a figurine. It can be a necklace, a key chain, a bag tag or anything matching the daily fashion and one can take it everywhere.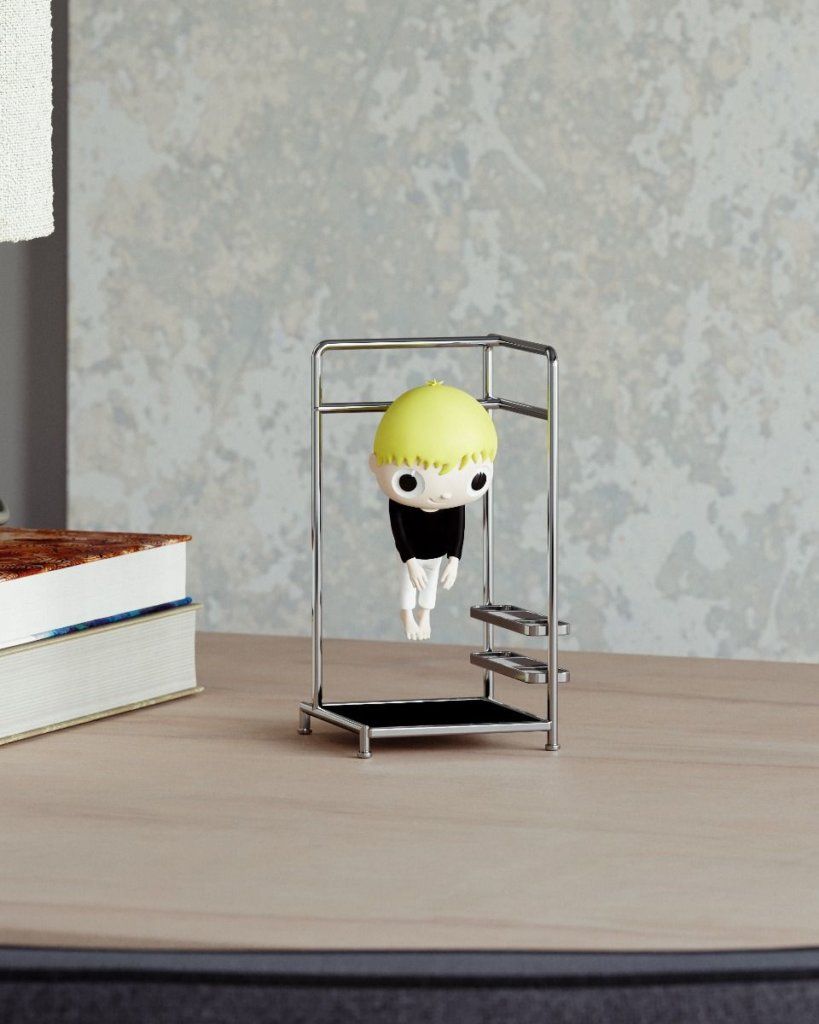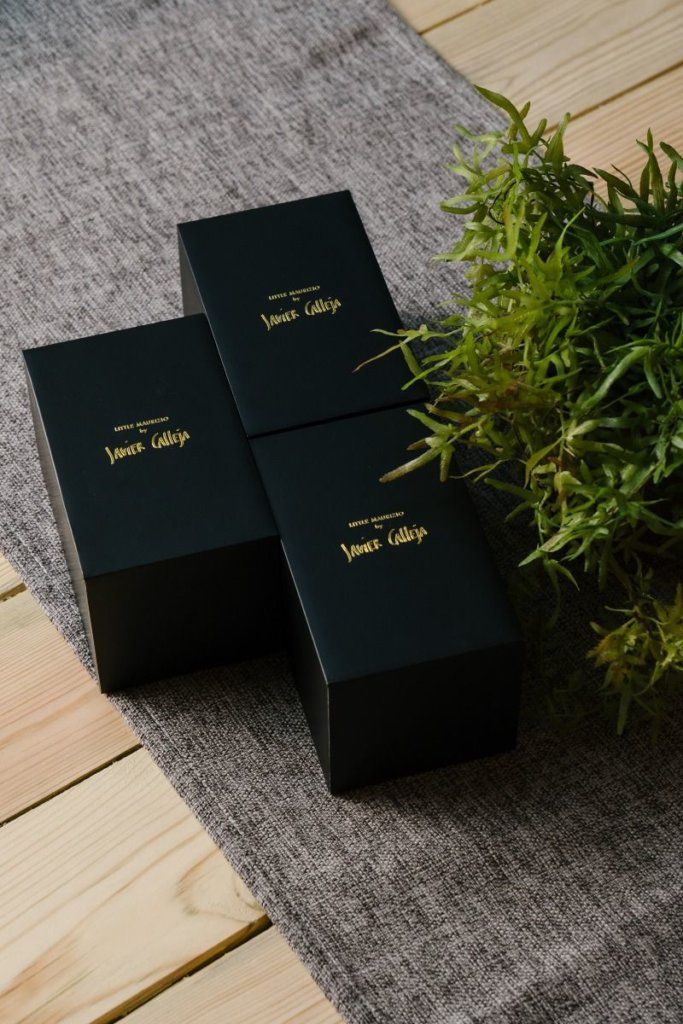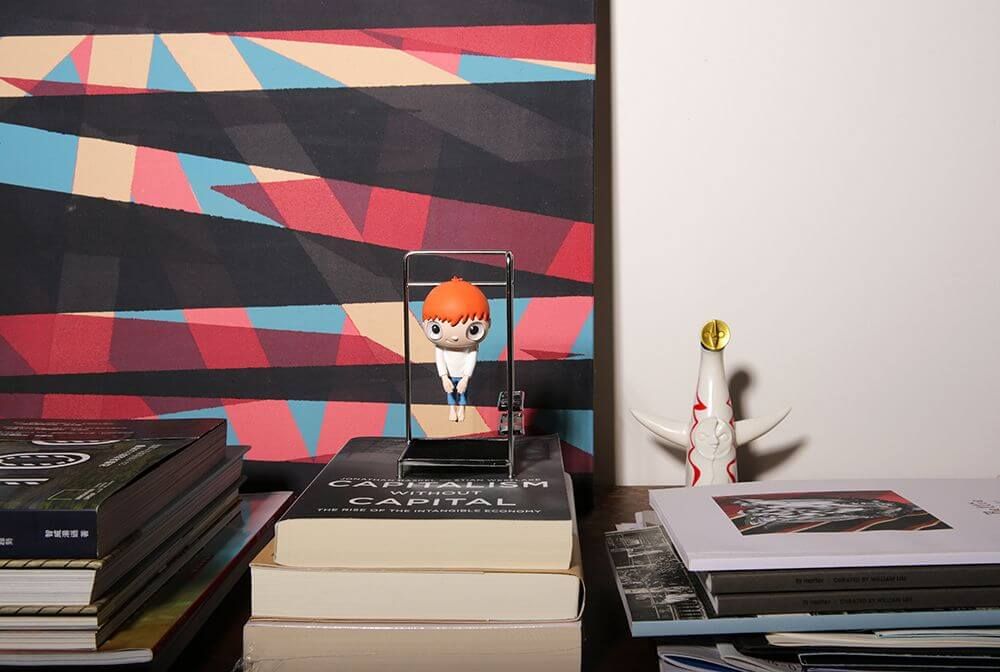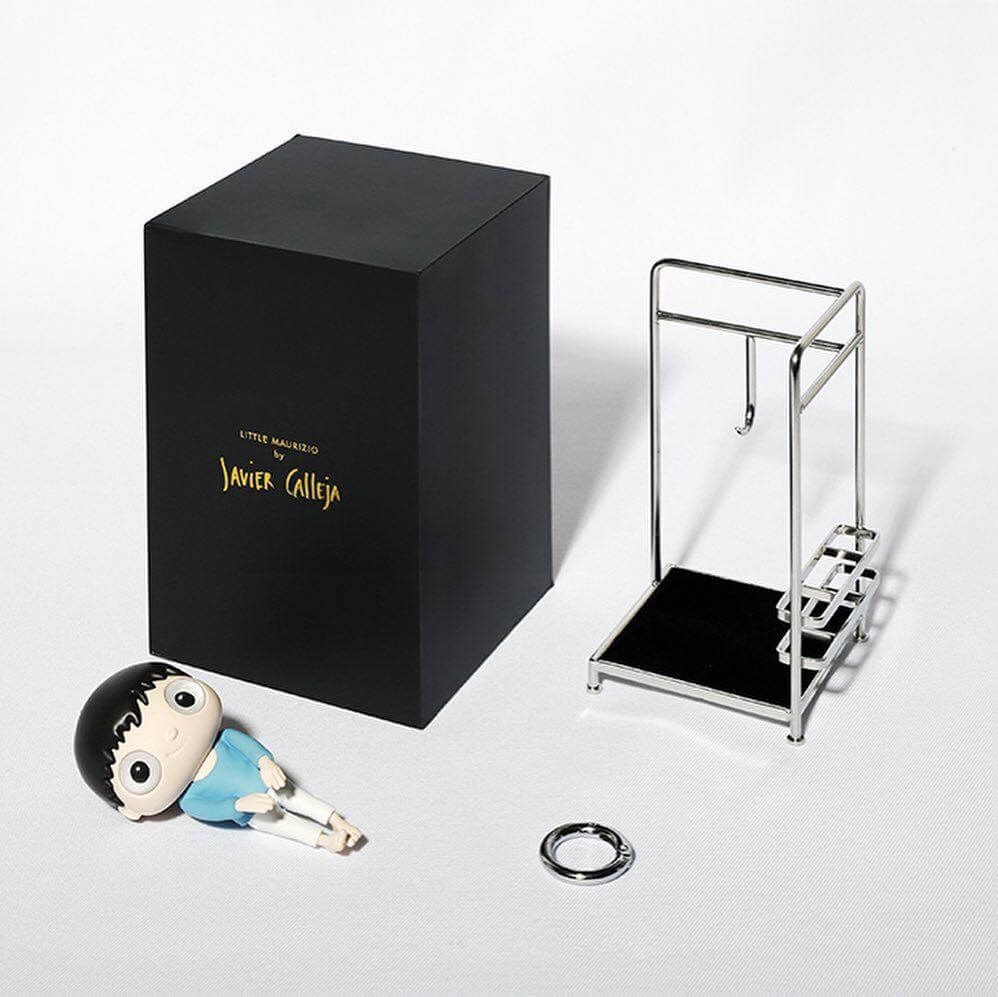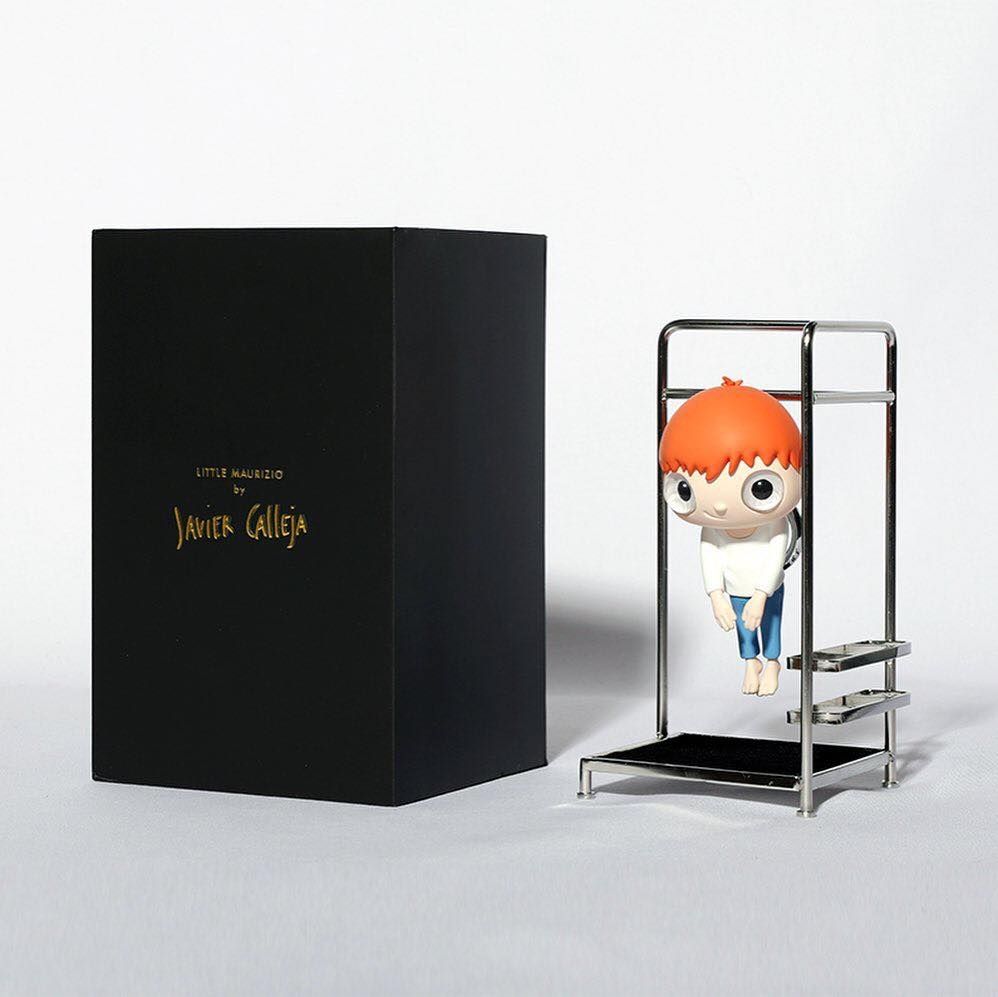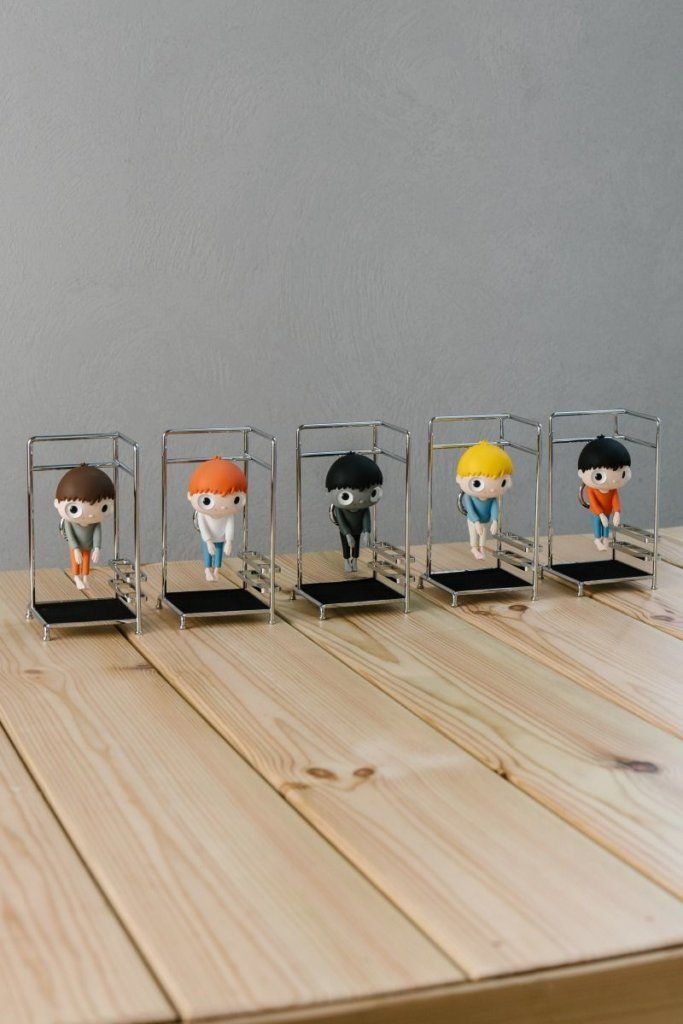 Brand
JAVIER CALLEJA
Merchandise:
Little Maurizio 80mm
Coat Rack 120mm x 64mm x 64mm
Materials:
PVC, Crystal, Alloy, stainless Steel, EVA
Packaging:
Coated paper box
143mm x 88mm x 88mm
• This is a blind box out of 101 colour combinations (1 of which is a secret chase version). Purchasing multiple figurines may result in duplicates.
• All figurines are non-returnable, non-refundable and non-exchangeable.
• A blockchain-powered security chip is implanted inside each figurine by ZHEN. to enable artwork authentication and digital ownership registration, the use of which and all personal data collection, therefore, are subject to ZHEN.'s applicable terms and conditions and privacy policy (for details please visit https://zhen.io).
WHEN: Available from 10am, 2020/10/09 (Hong Kong Time)
WHERE: https://www.k11designstore.com
PRICE: HK$3,000
If you are based in Hong Kong, check out Javier Calleja show at
k11 MUSEA
Aisho Nanzuka Gallery
Little Maurizio
October 8th – November 8th, 2020
About Javier Calleja
(Málaga, España – 1971)
Javier Calleja is a Spanish artist living and working in Malaga, Spain. Known for his signature style portraits with wide-eyed, almost doll-like characters, his darkly humorous paintings have an alluring simplicity and an emotional force. His work features polarizing elements of sarcasm and sensitivity; he channels inspiration from personal childhood memories, expressing the universal contradictions of the human condition. This trademark characters are described to be smaller forms of Calleja himself, driven by emotion rather than reason. These forms of self-portraiture reveal the innocence, mischief and curiosity from their dewy eyes, drawing upon all the emotions children bear and unable to contain on the inside.
Referencing Japanese anime, Surrealism and Pop art, his constant strand of irony underpins his oeuvre, bringing a subtle sense of magic to his work. Author of installations and mural paintings in which he plays with the idea of artwork within the artwork, Calleja invites the viewer to form part of playful scenes, to relate to his cubic-headed characters that evoke the worlds of both children and adults.
Graduated with a Fine Art Degree from the University of Granada in 2000, the distinct aesthetic of the Spanish artist has earned acclaim across the world. He has been the subject of numerous exhibitions in both renowned private and public institutions and galleries, some include Gallery Nanzuka Underground Tokyo, Gallery Aisho Nanzuka Hong Kong, Gallery Dio Horia Mykonos, Gallery Rafael Pérez Hernando, Madrid, Burgos CAB Art Centre, Alcobendas Art Centre, Contemporary Art Centre of Malaga, Parco Museum Tokyo and amongst others. He has also participated in art fairs, including Art Basel Hong Kong, ZONA MACO, Art Brussels and Art Taipei. His work has been featured in Juxtapoz, Hypebeast, and other international publications.Others
Javier Calleja Social Media
Website: https://www.callejastudio.com/
Facebook: https://www.facebook.com/Javier-Calleja-1410288992541415/
Instagram: https://www.instagram.com/javicalleja/
You can get your daily Designer Toy fix from our TTC Mobile App. It's free too! FREE! Download on the iPhone or Android smartphones. Search for "The Toy Chronicle" and all your Designer Toy wishes will come true! Pretty much.
Did we fail to mention IT's FREE.